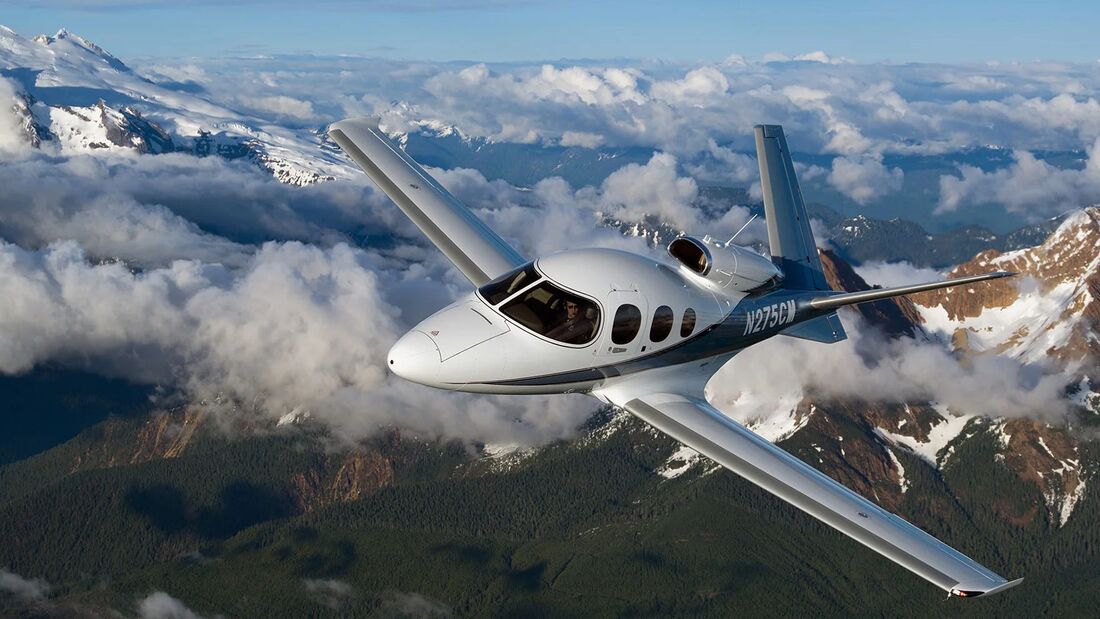 Update for Vision Jet, G2 +
better take-off performance
internet access on board
new colors.
Already the Vision Jet had quite attractive characteristics, which make it the best-selling private jet in the world. A price around $ 2.2 million, quite contained, a parachute, the possibility of flying with a single pilot and a big red button that allows you to land automatically at the nearest airport: this is what makes it reliable, practical and affordable.
Improved performance, internet on board and new colors: the American manufacturer Cirrus Aircraft has redesigned its single-engine jet for the second time since 2019. The main innovation of the Vision Jet G2 + which is now presented is its take-off performance, which is up to 20% better, according to the manufacturer. For this, the Williams FJ33-5A engine of the Vision Jet G2 + has received an optimized thrust profile. Passengers and crew benefit from Internet connection via Gogo InFlight WiFi. There are USB-C ports on board for charging electronic devices. Externally, the G2 + version can be recognized by its new designs in the colors Titan Gray, Volt and Bimini Blue. Delivery of the Vision Jet G2 + is expected to begin in August.
"The G2 + Vision Jet is the next step in the transformation of personal aviation," said Zean Nielsen, CEO of Cirrus Aircraft. "Improvements in hot and high-altitude take-off performance and in the passenger experience connected to InFlight Wi-Fi ensure that the Vision Jet continues to exceed the ever-changing needs of our owners, both now and in the future. 'to come up. This aircraft is another revolutionary advance in the personal field. aviation made possible by the world-class team at Cirrus Aircraft. "
In 2016, Cirrus Aircraft launched the Vision Jet as an aircraft for private and business travel. There is room for five adults and two children on board. Safety features include a Total Rescue System and the recently approved Garmin Autoland system for autonomous landings in the event of pilot failure. In early 2019, the company announced the launch of the G2 Vision Jet with improved performance, comfort and safety. According to the manufacturer, more than 265 Vision Jets fly around the world.