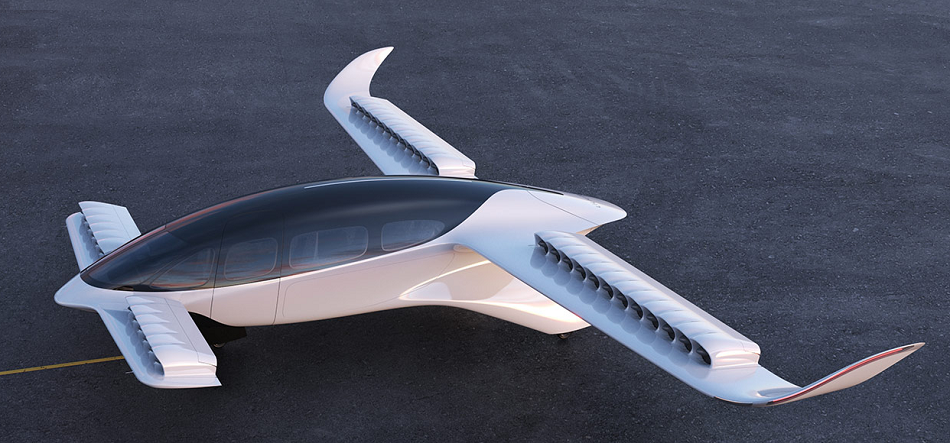 One of the biggest advantage of private flights jet charter is that they save you a lot of time. Not only can you decide the date and hour of departures and arrivals, but you can embark and takeoff 15 minutes after your arrival at the airport; the same for landings. But there is a hurdle: the trip to and from the airport can last long, especially because traffic jams are the norm. Some private flights companies offer helicopters flights to and from airports. Others are skipping traditional copters in favor of the burgeoning EVTOL market, which is still a few years down the road from viability. Look at the orders that some startups producing E-VTOLs have received so far: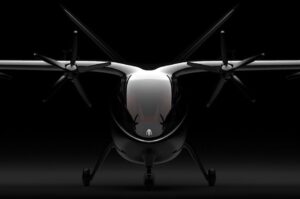 United airlines has booked 150 E-VTOL from Archer
American Airlines has announced a $1 billion deal to pre-order up to 250 VA-X4 electric aircraft, with an option to purchase 100 more, from Vertical Aerospace; aircraft-leasing firm Avolon recently announced a $2 billion preorder for the same aircraft, which is expected to be certified in.
Directional Aviation has purchased 200 Embraer Eve eVTOL aircraft and plans to take delivery in 2026.
Lilium jet has concluded partnerships to build facilities, called city ports in Florida, Köln and Düsseldorf, and received an order for 200 jets electric from the Brazilian airline Azul.
Volocopter will fly people back and forth during the 2024 Olympic Games in Paris.
Several E-VTOL companies have received financements for a total $ 4.3 billion.
Now, financial investors with strong capital are increasingly investing in start-ups that want to build electric vertical take-off and landing (eVTOL) aircraft in series.
A report in the "Financial Times" of 24.08.21 shows how much money is currently flowing into the young industry: This year alone, eVTOL start-ups have already received 4.3 billion dollars from investors, as figures from the management consultancy McKinsey show – in the form of venture capital or capital commitments for Spac IPOs. It's currently one of the "hottest markets," writes the FT – even if most startups haven't even finished prototypes that can actually carry passengers.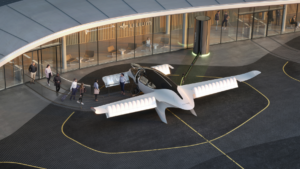 E-VTOL startup Lilium, based in Oberpfaffenhofen, Bavaria, wants to build a network of "vertiports" around the globe by 2025 for its air cabs, i.e. take-off and landing points for the all-electric vertical passenger jets. To make that happen, Lilium is preparing to go public, having already merged with U.S. shell company Qell. The vertical takeoff, seven-seat electric jets are to be built in series in Germany. The Lilium Jet is designed to connect cities in an "environmentally friendly, fast and affordable" way. The prototype completed its first test flight in October 2019.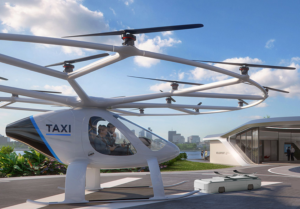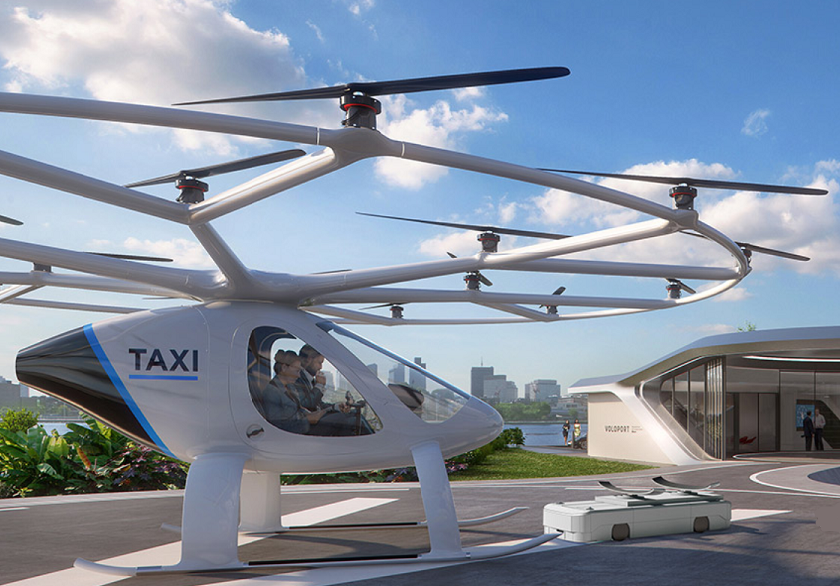 Also ahead of the game is Volocopter. The Baden-based company develops electrically powered multicopters for passenger transport and drones for inner-city freight transport. Its Volocity flying cab is to be lifted into the air by 18 individual motors and has already received its manufacturer's license from the European Aviation Safety Agency EASA.
The Volocity aircraft is expected to reach a speed of 100 kilometers per hour and a maximum altitude of just under 2000 meters. It can stay aloft for one hour. Volocopter has raised a total of 322 million euros in capital as of early March 2021.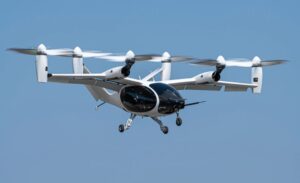 The US company Joby Aviation, which acquired the former Uber-eVTOL division "Elevate" a few months ago, is considered the most financially strong air cab start-up. Tech investor Marcus Pincus and Linkedin founder Reid Hoffmann also took Joby public with the help of a Spac shell in February 2021. The transaction raised its valuation to a whopping $6.6 billion.
Joby's U.S. competitor Archer Aircraft. The IPO occurred in early February 2021 with a total enterprise valuation of $3.8 billion. The company also announced a $1 billion order from United Airlines.