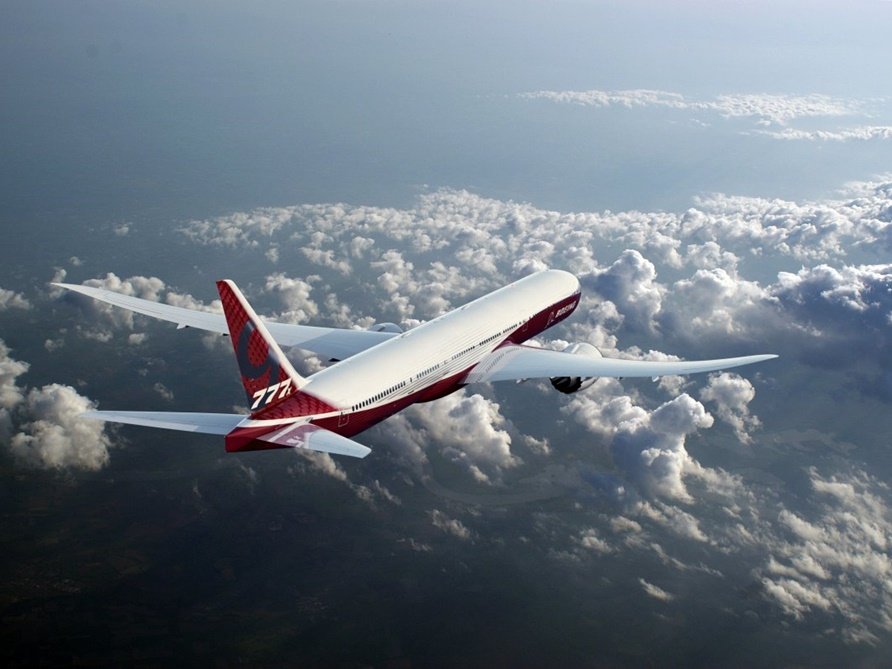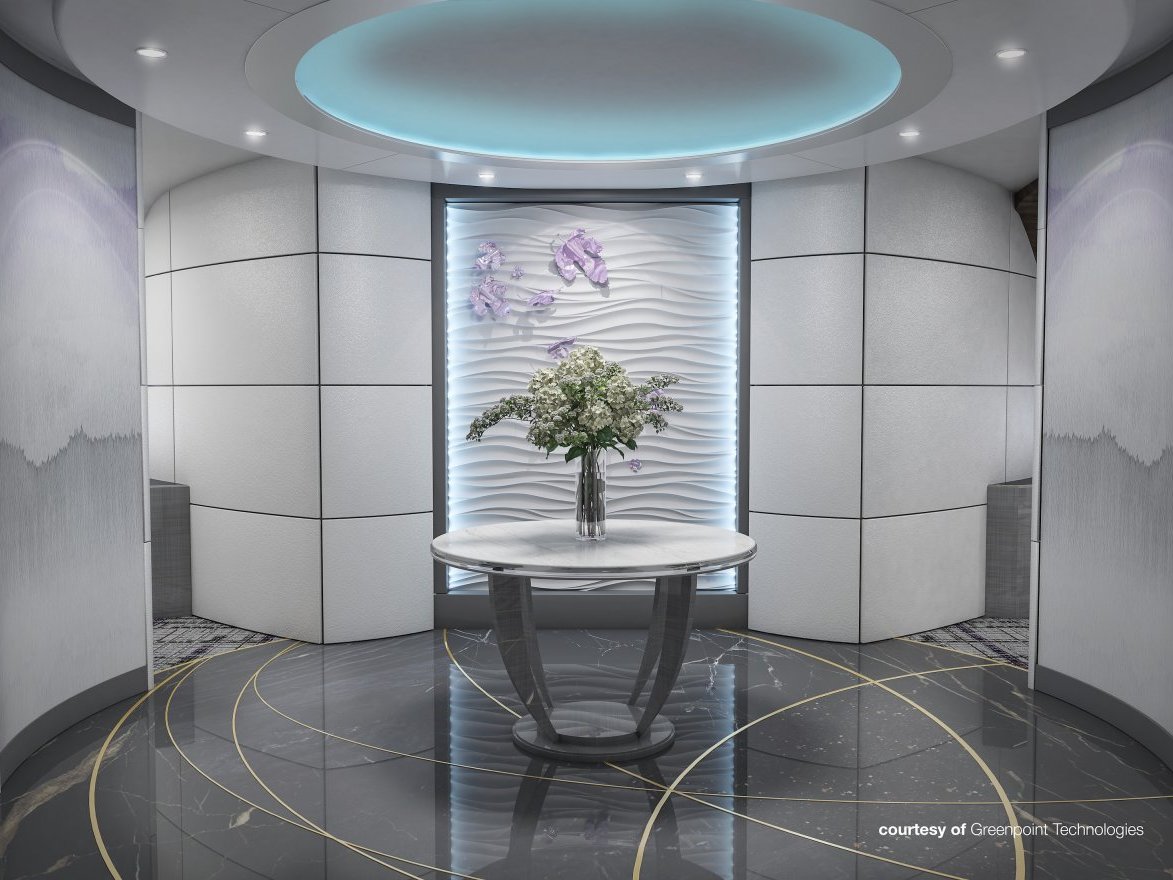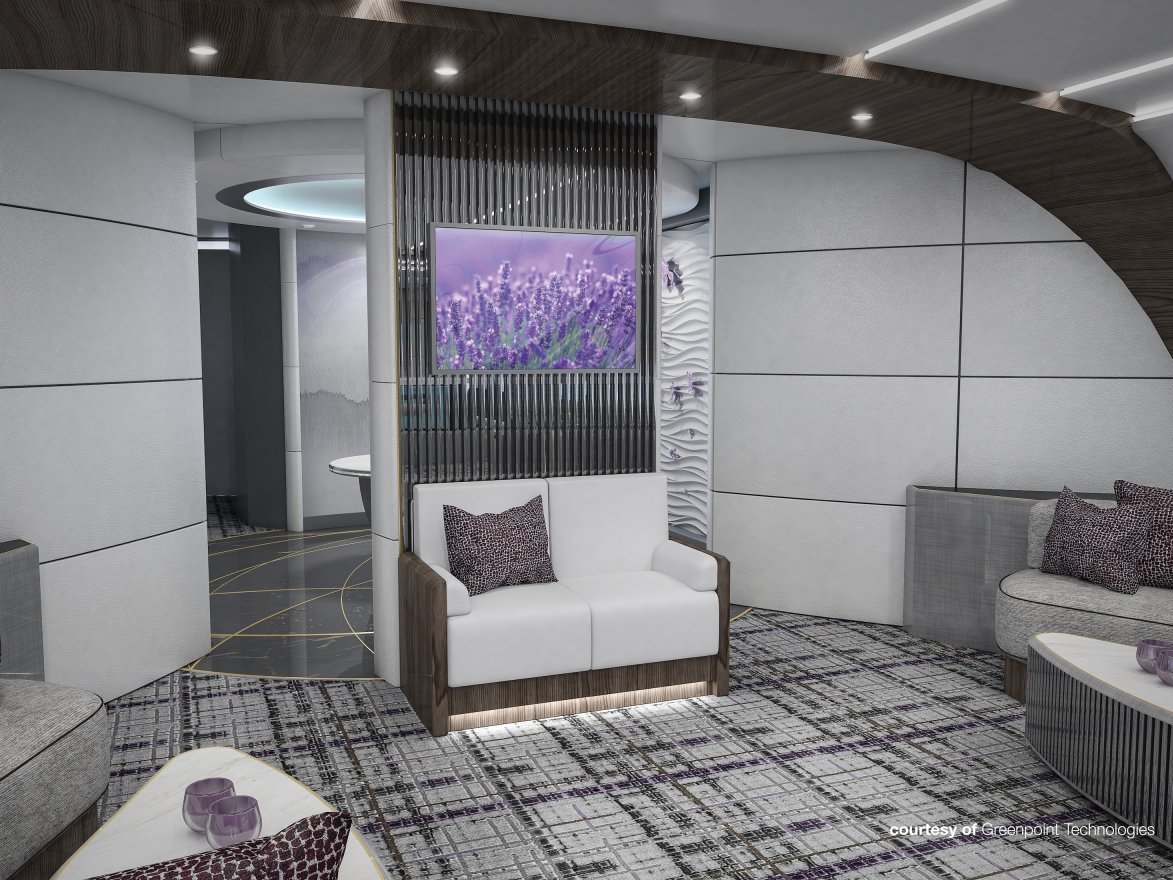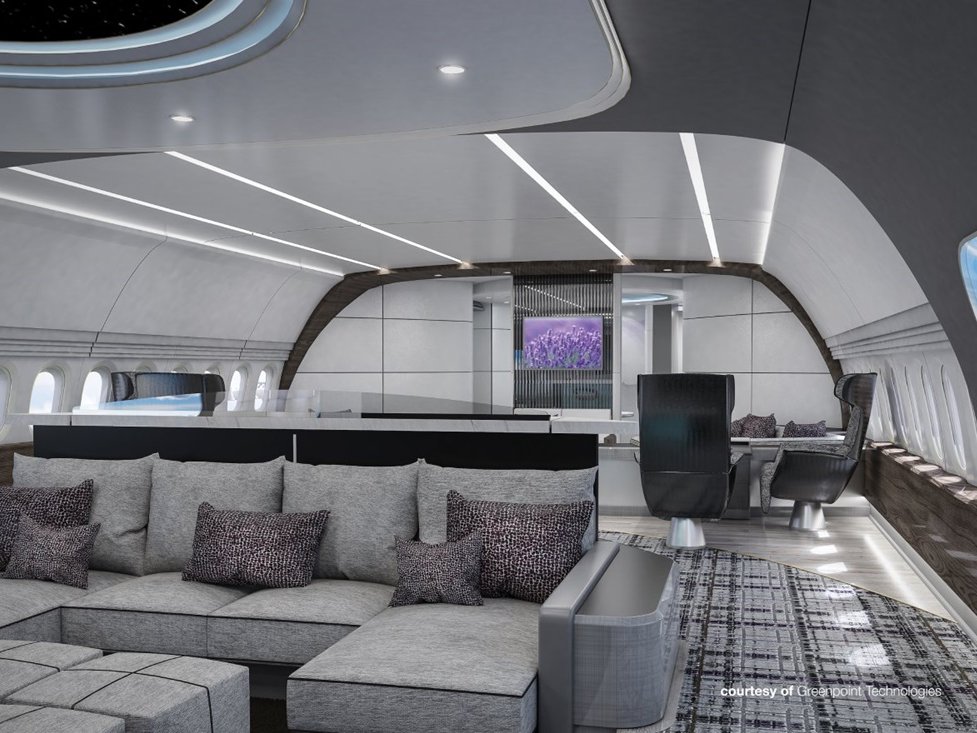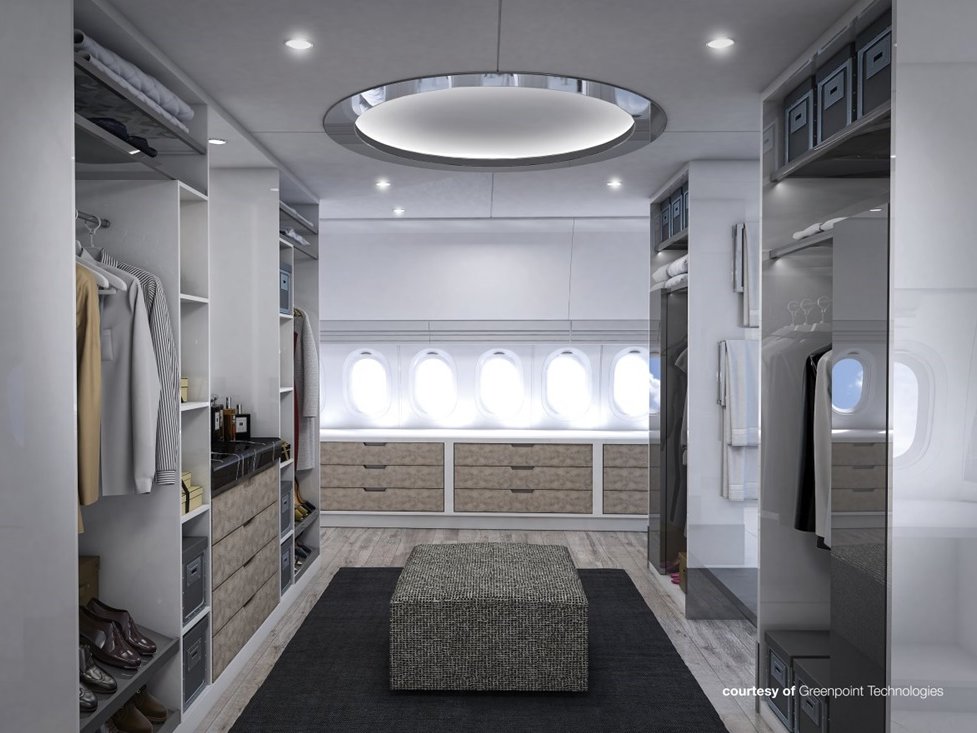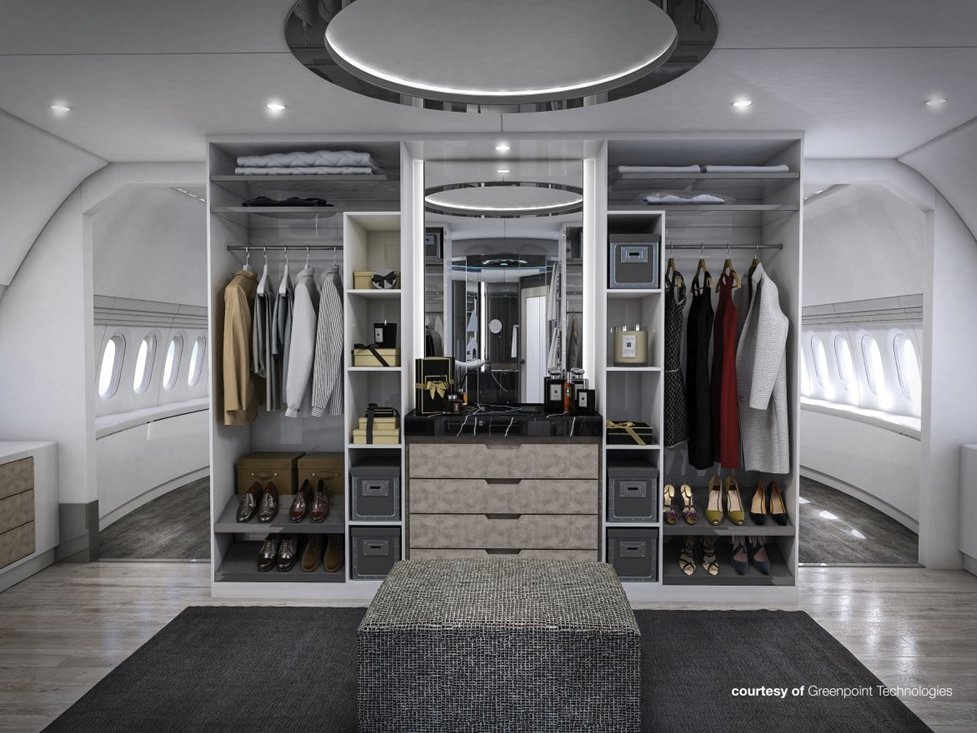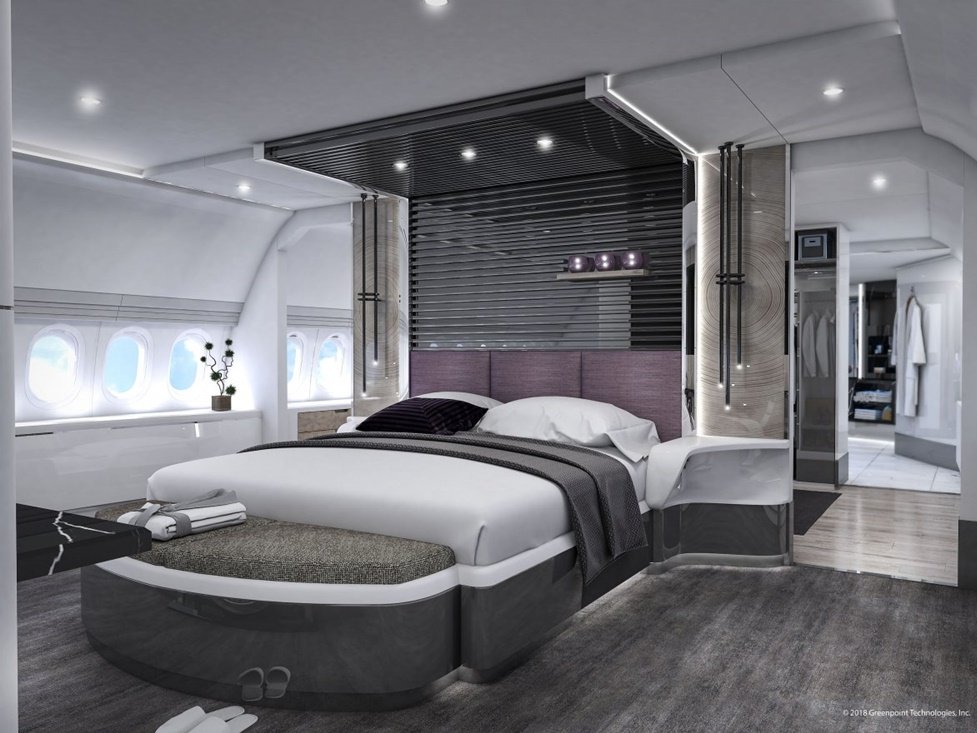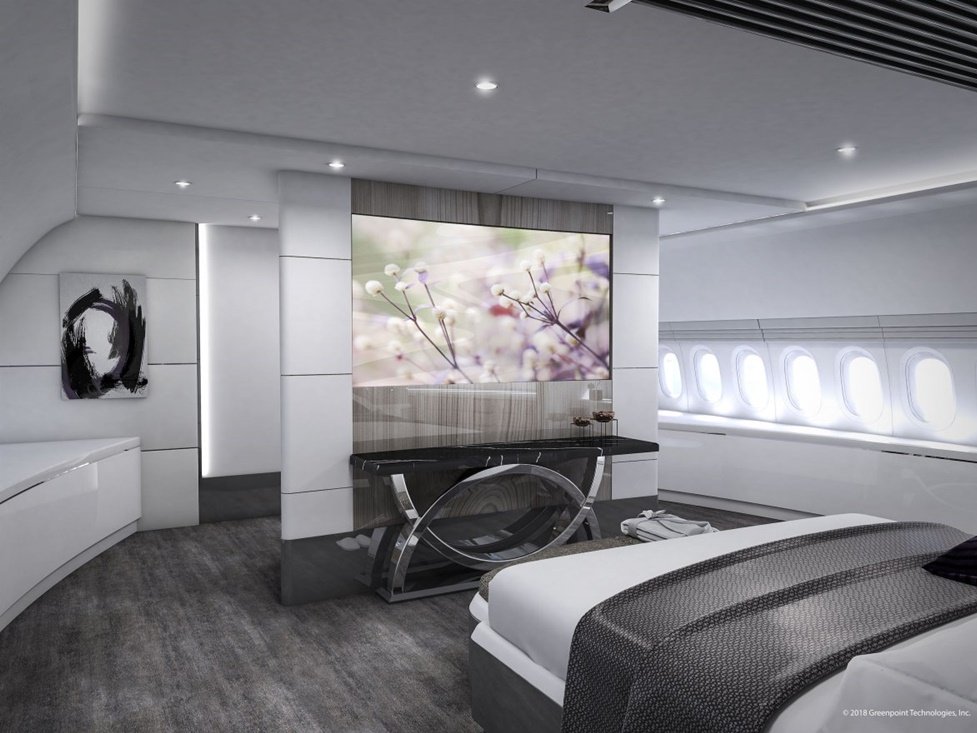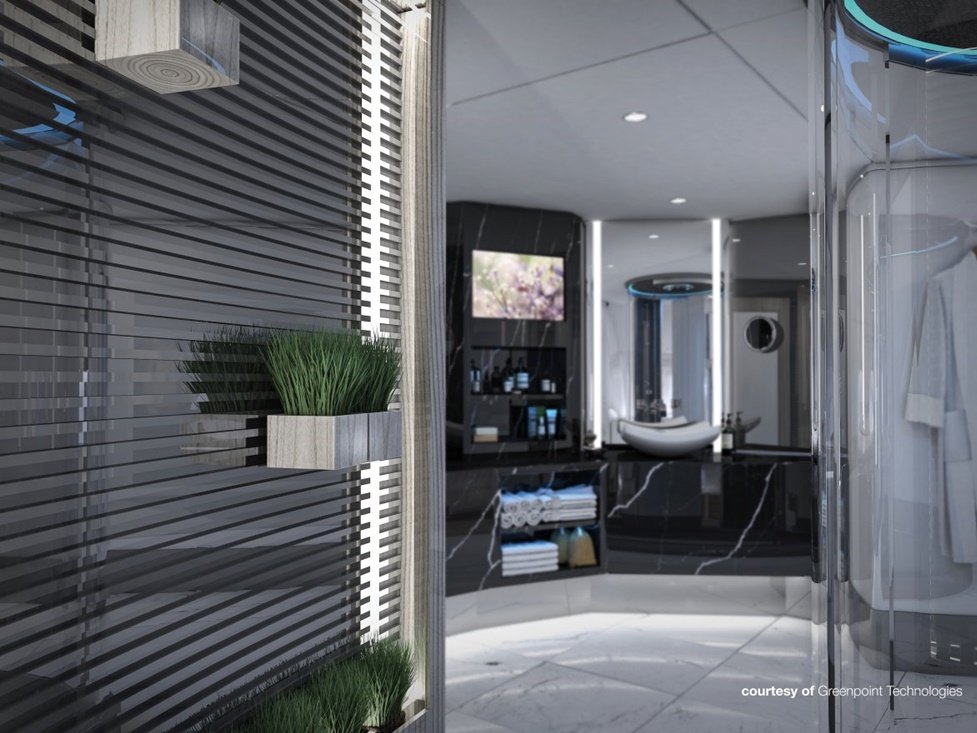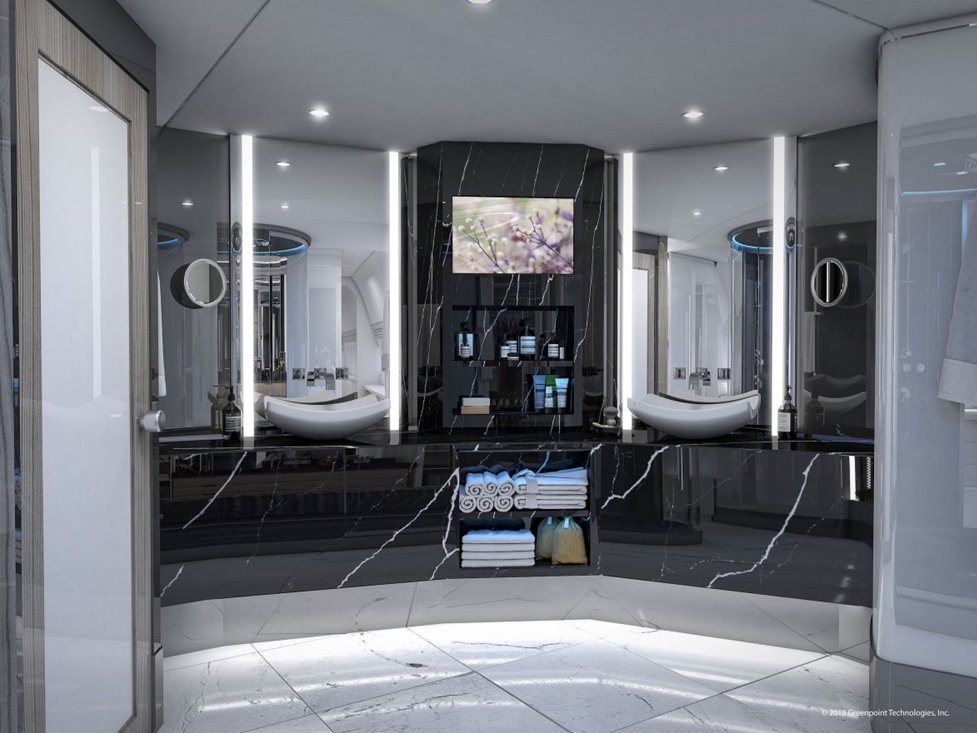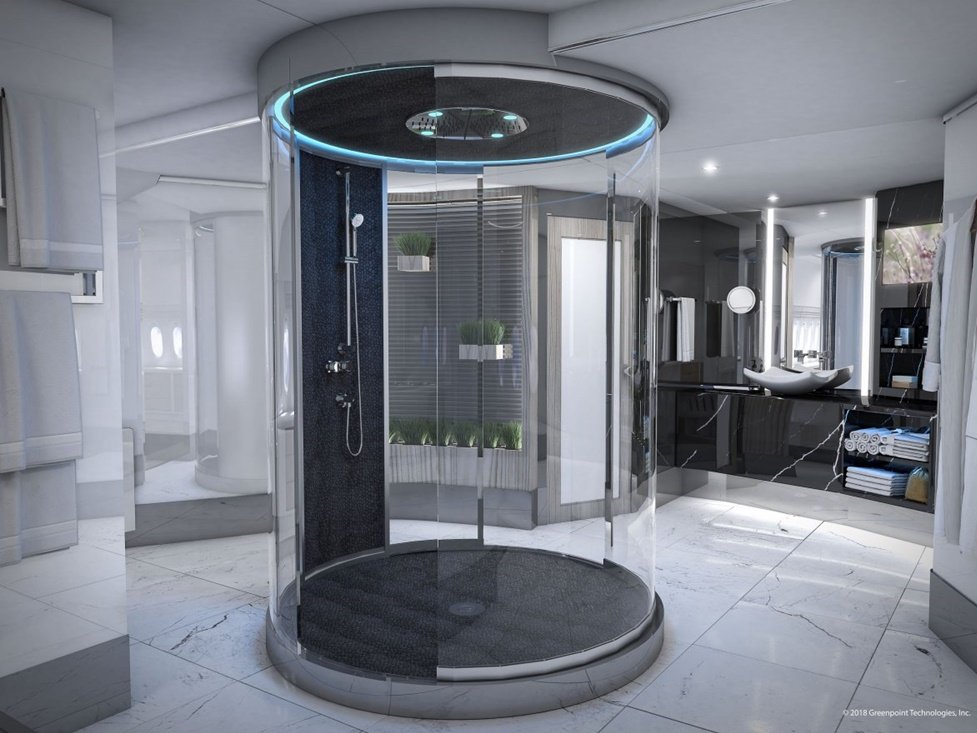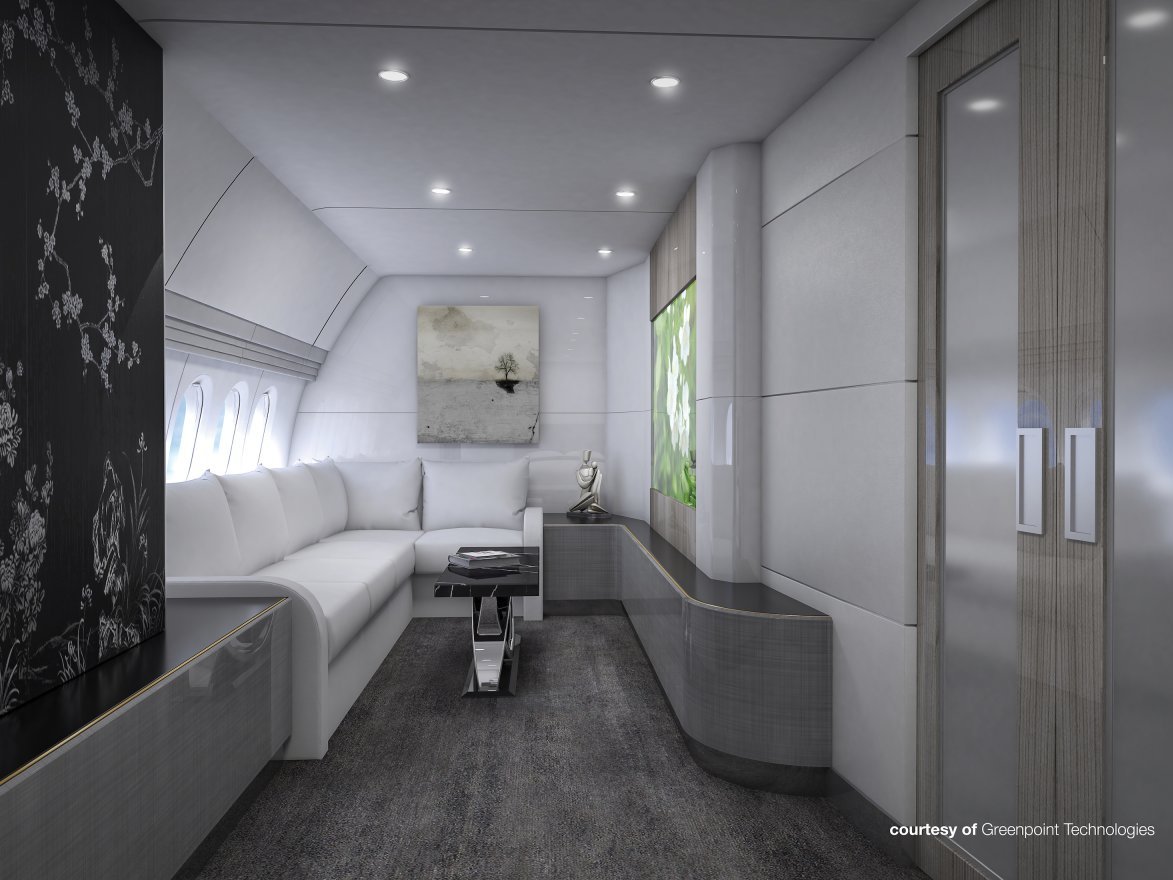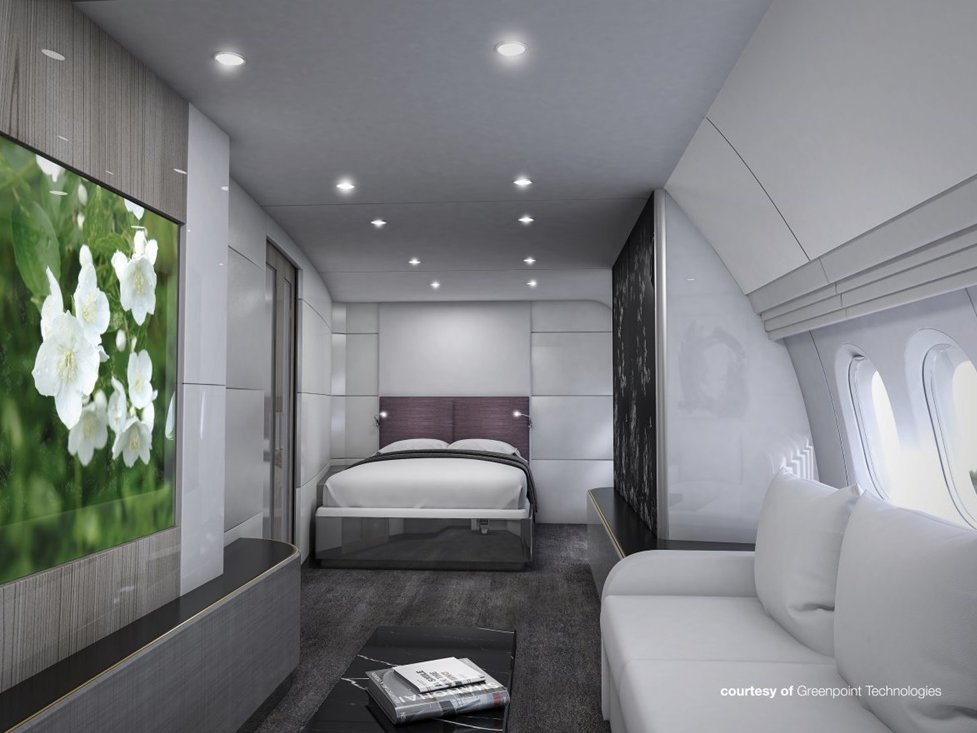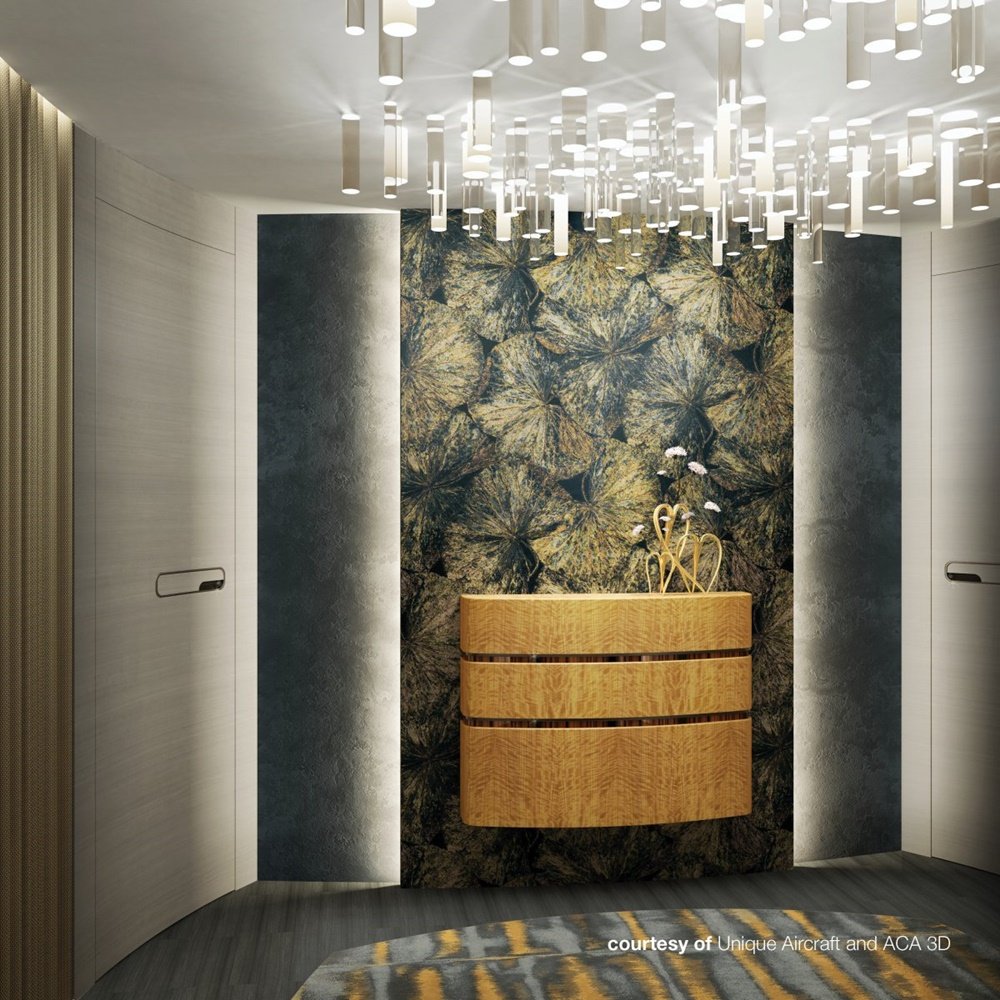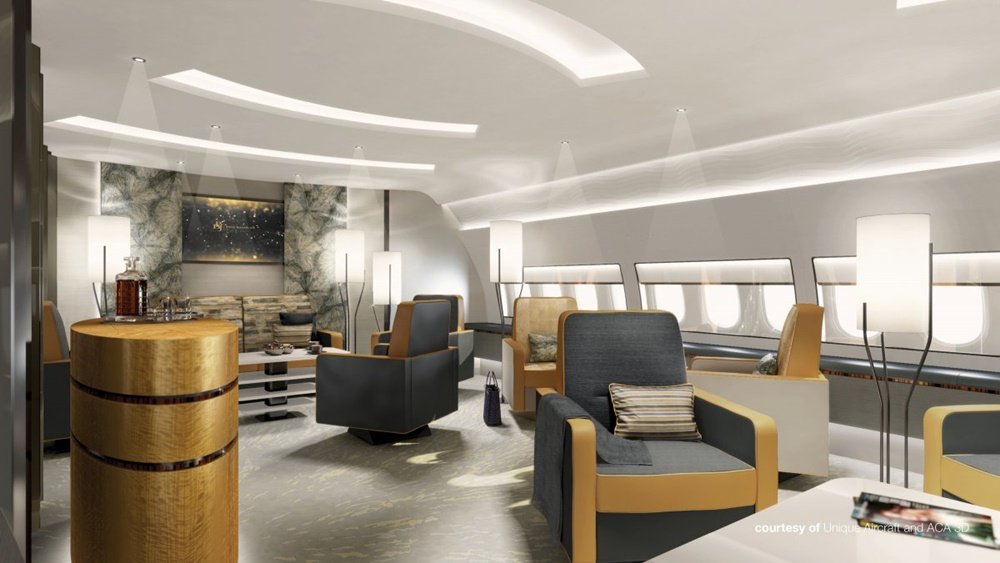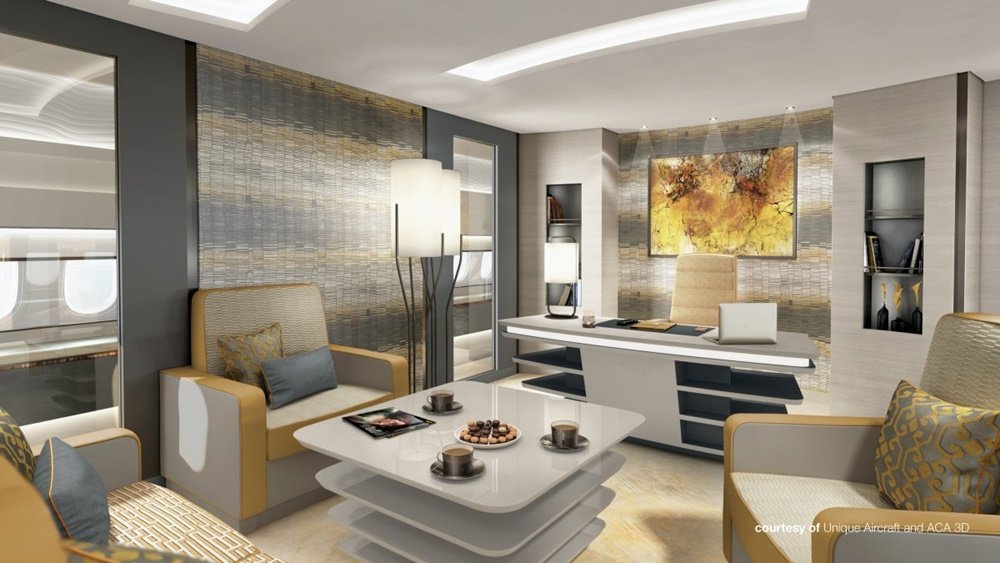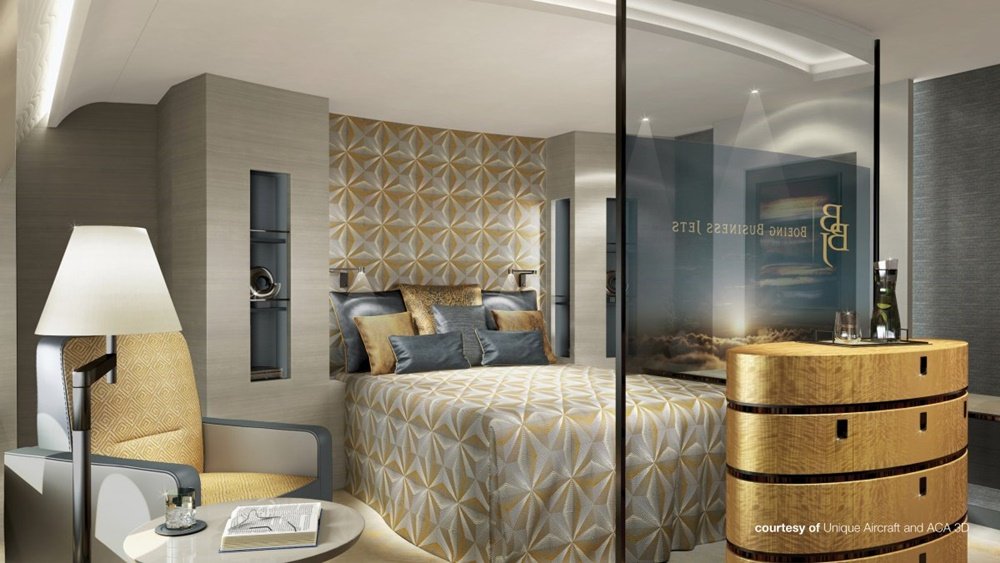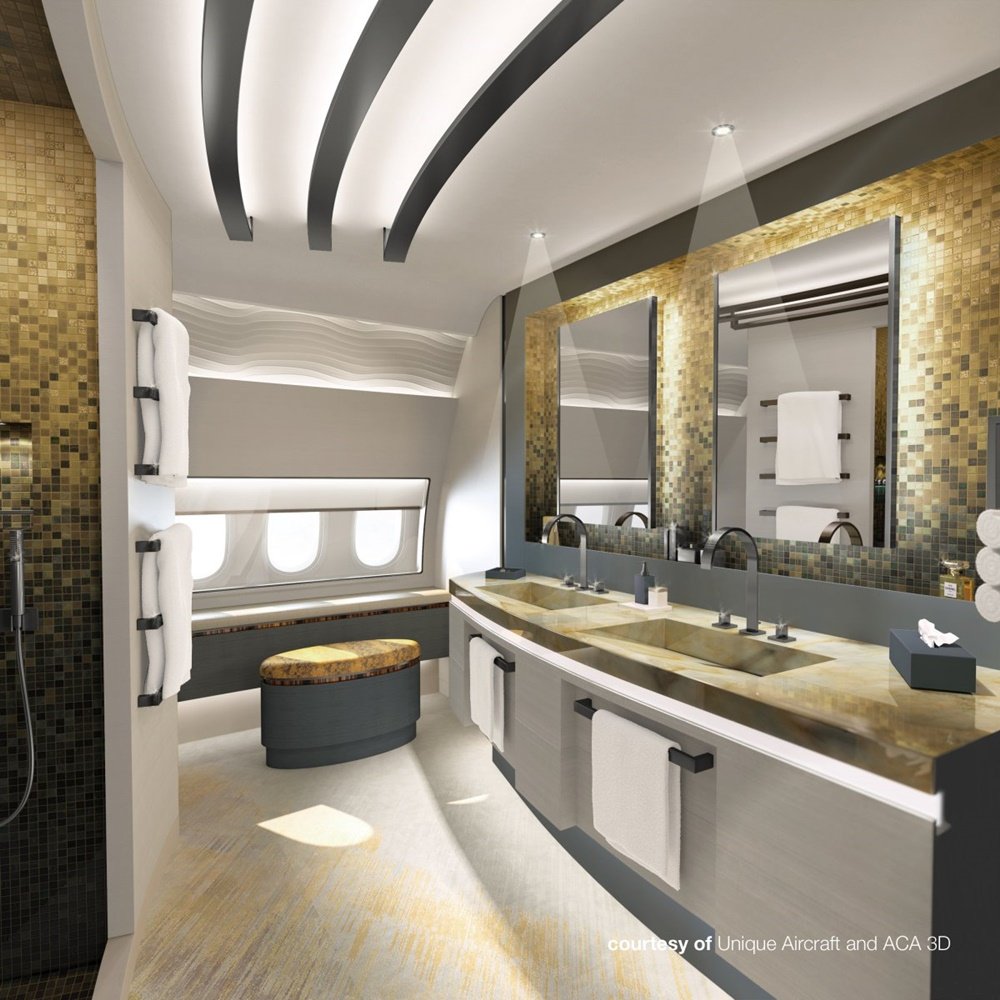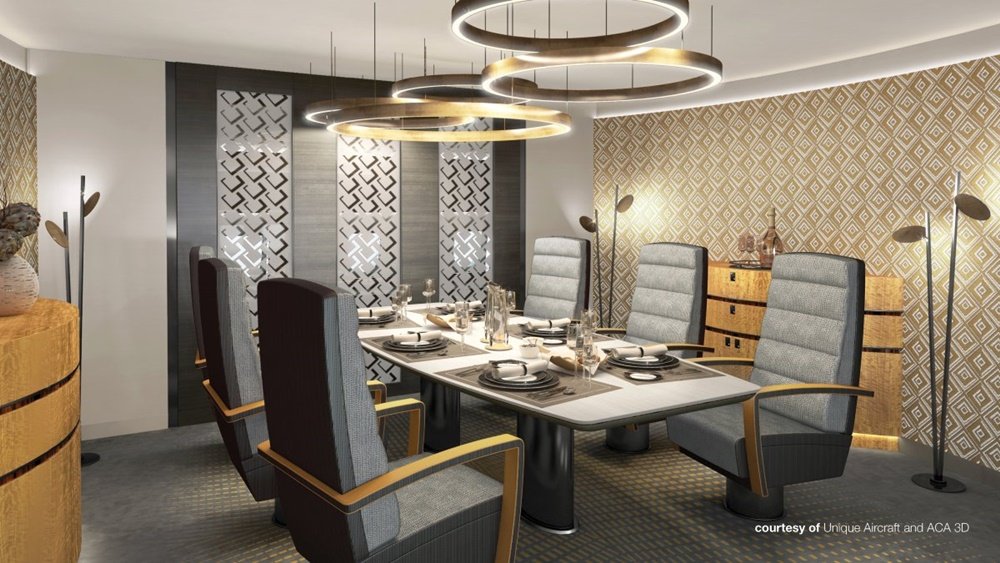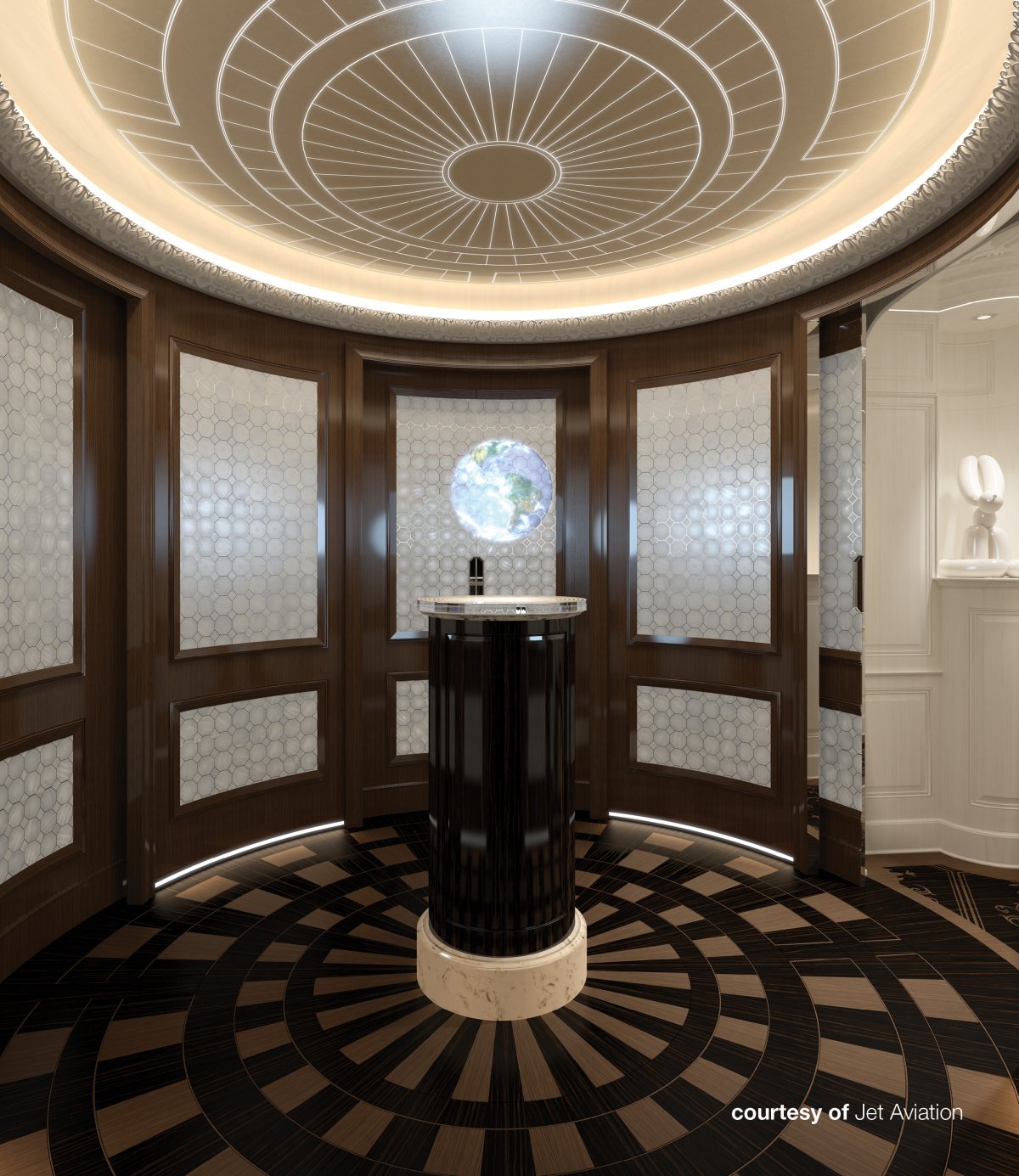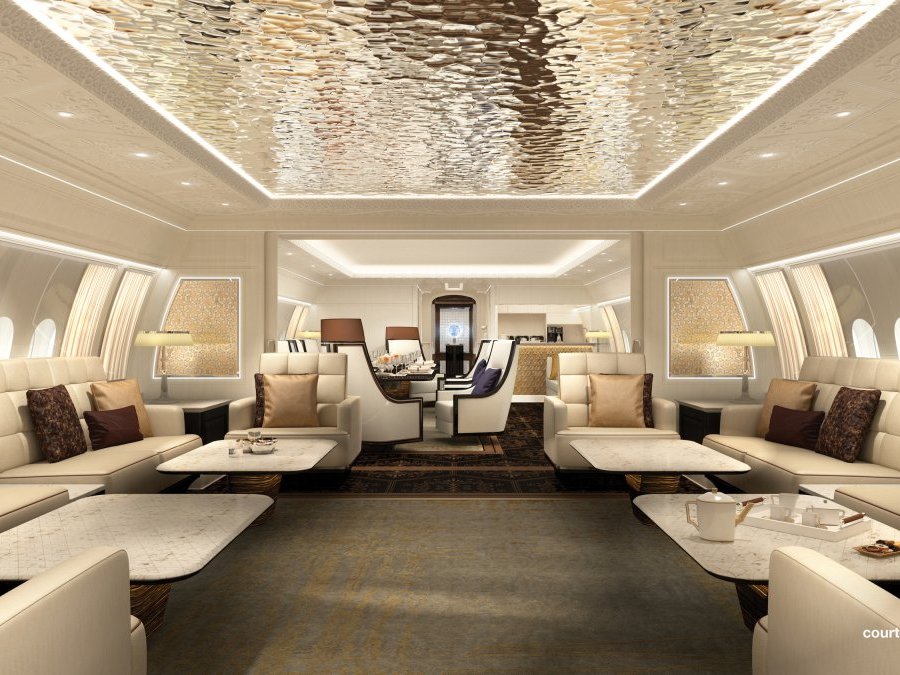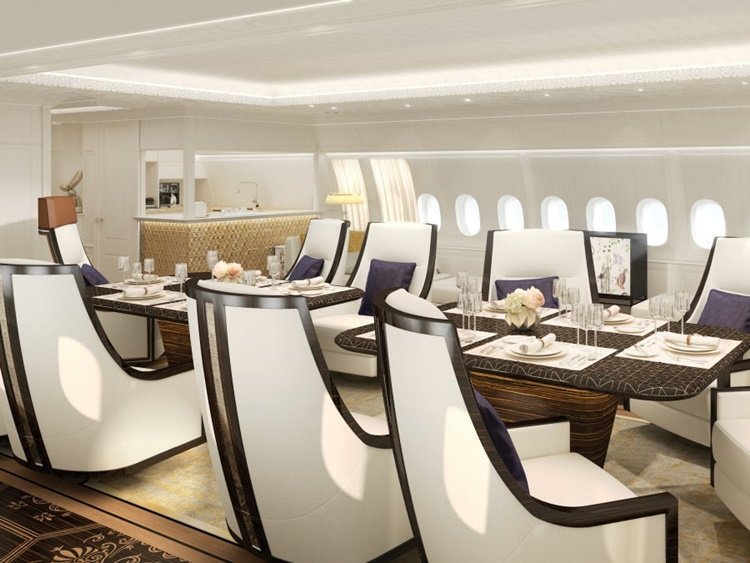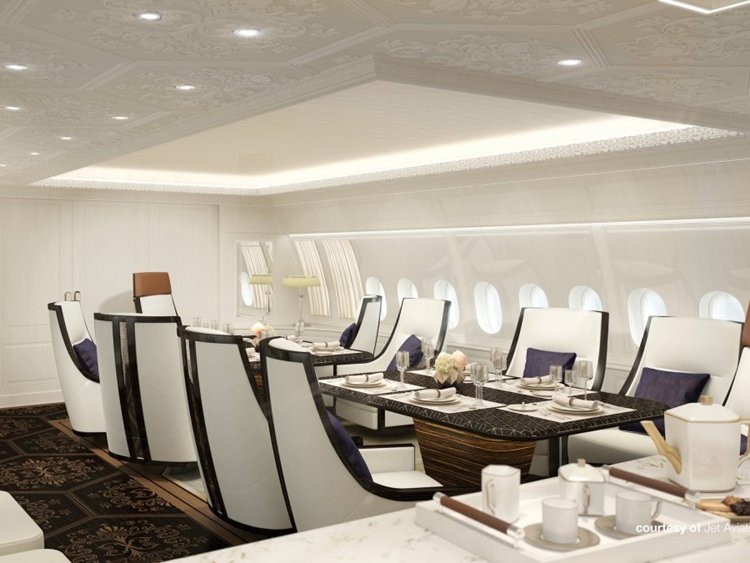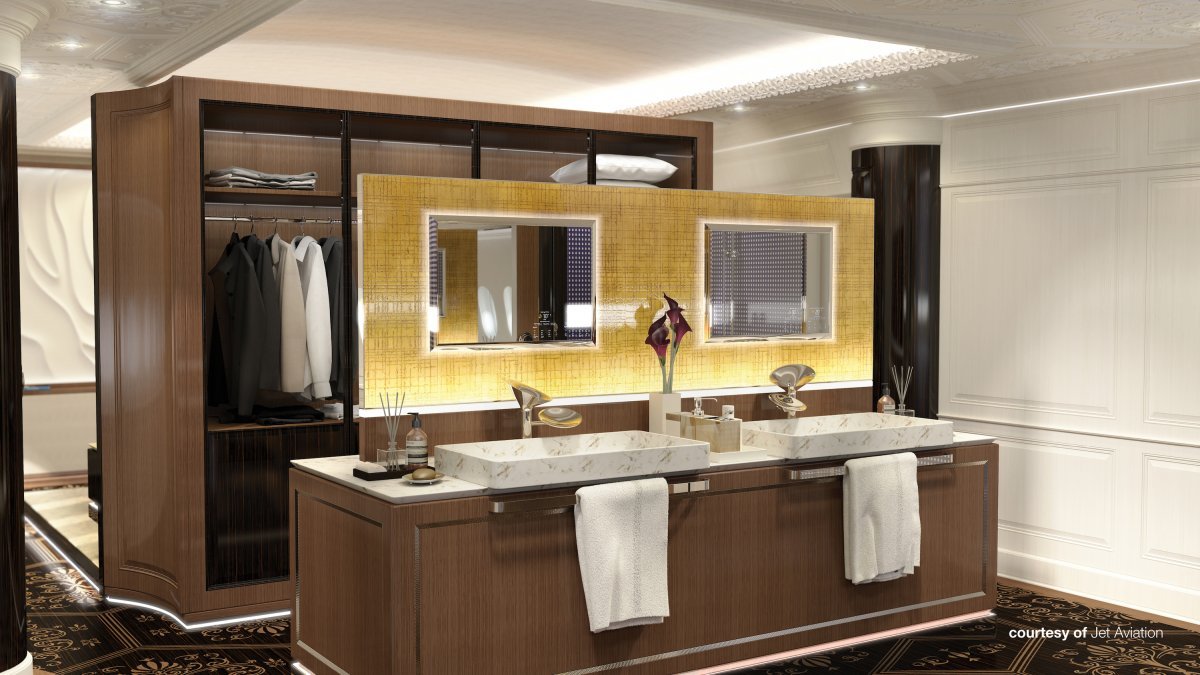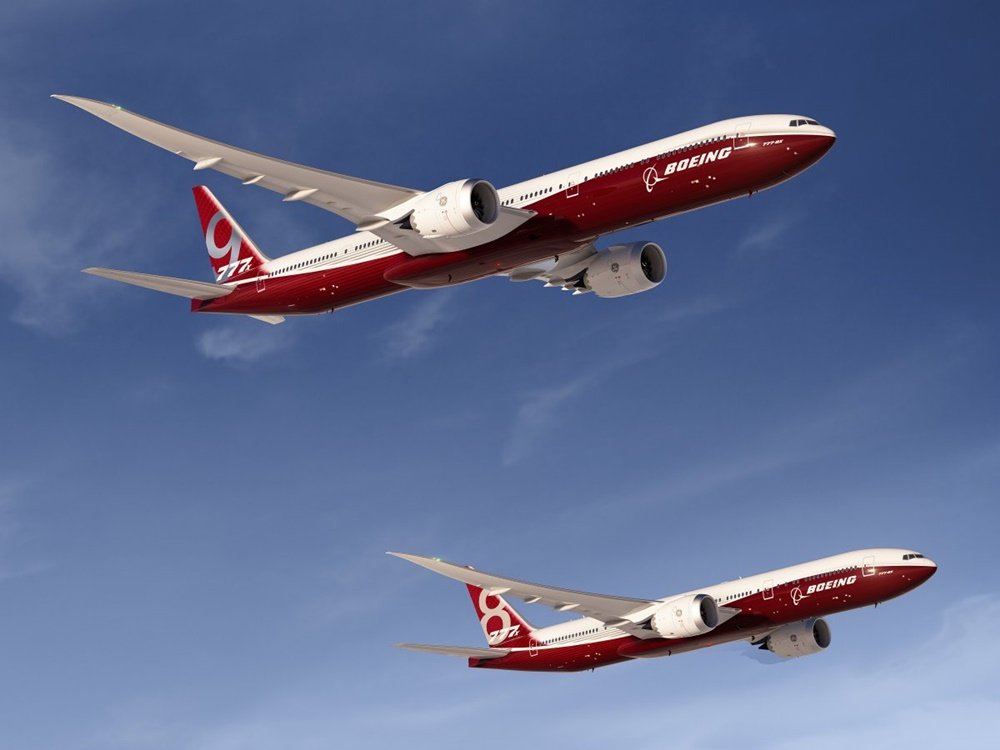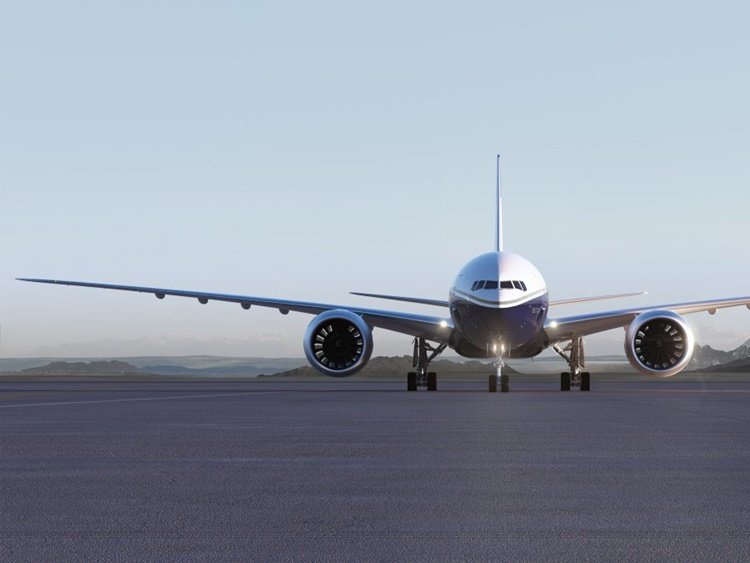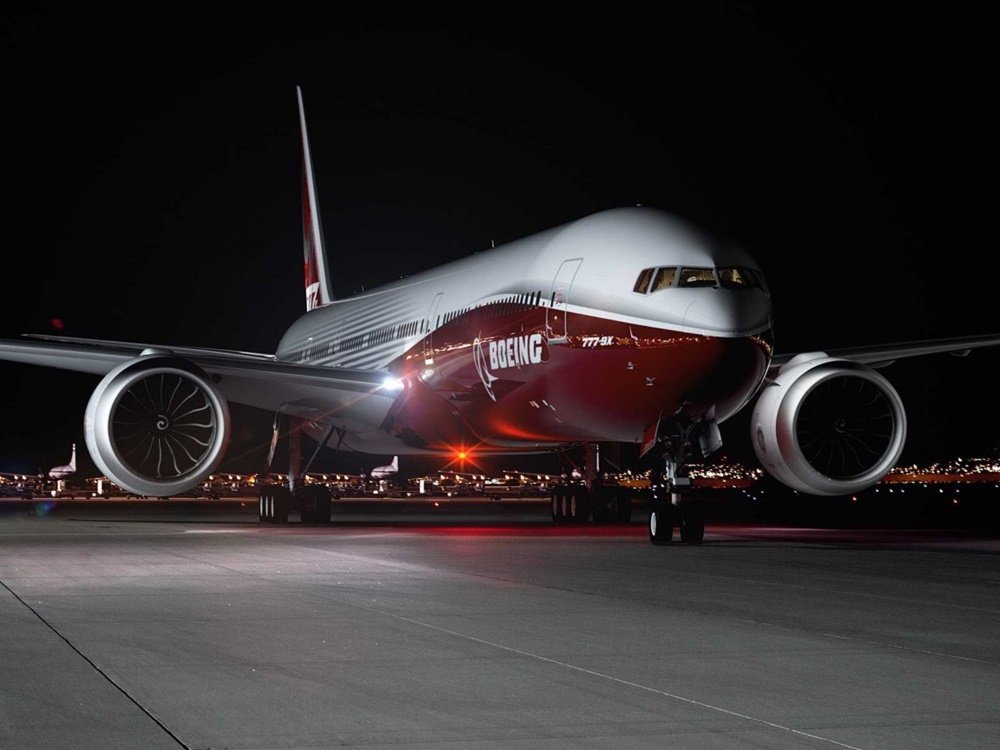 Greenpoint Technologies - entrance
Greenpoint Technologies - lounge
Greenpoint Technologies - living
Greenpoint Technologies -dress-room
Greenpoint Technologies - gardrobe
Greenpoint Technologies - Mastersuite-2
Greenpoint Technologies - Mastersuite
Greenpoint Technologies - main bathroom
Greenpoint Technologies - sinks
Greenpoint Technologies - shower
Greenpoint Technologies - guests living
Greenpoint Technologies - guests room
Unique Aircraft Design - entrance
Unique Aircraft Design - lounge
Unique Aircraft Design - office
Unique Aircraft Design - room
Unique Aircraft Design - bathroom
Unique Aircraft Design - dining room
Dining room - Jet Aviation
Master-Suite - Jet Aviation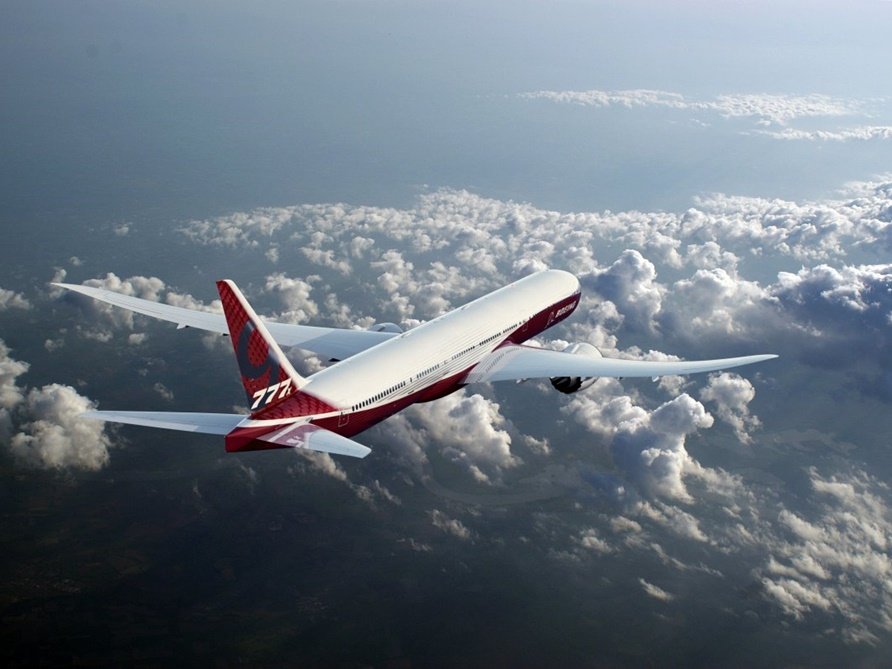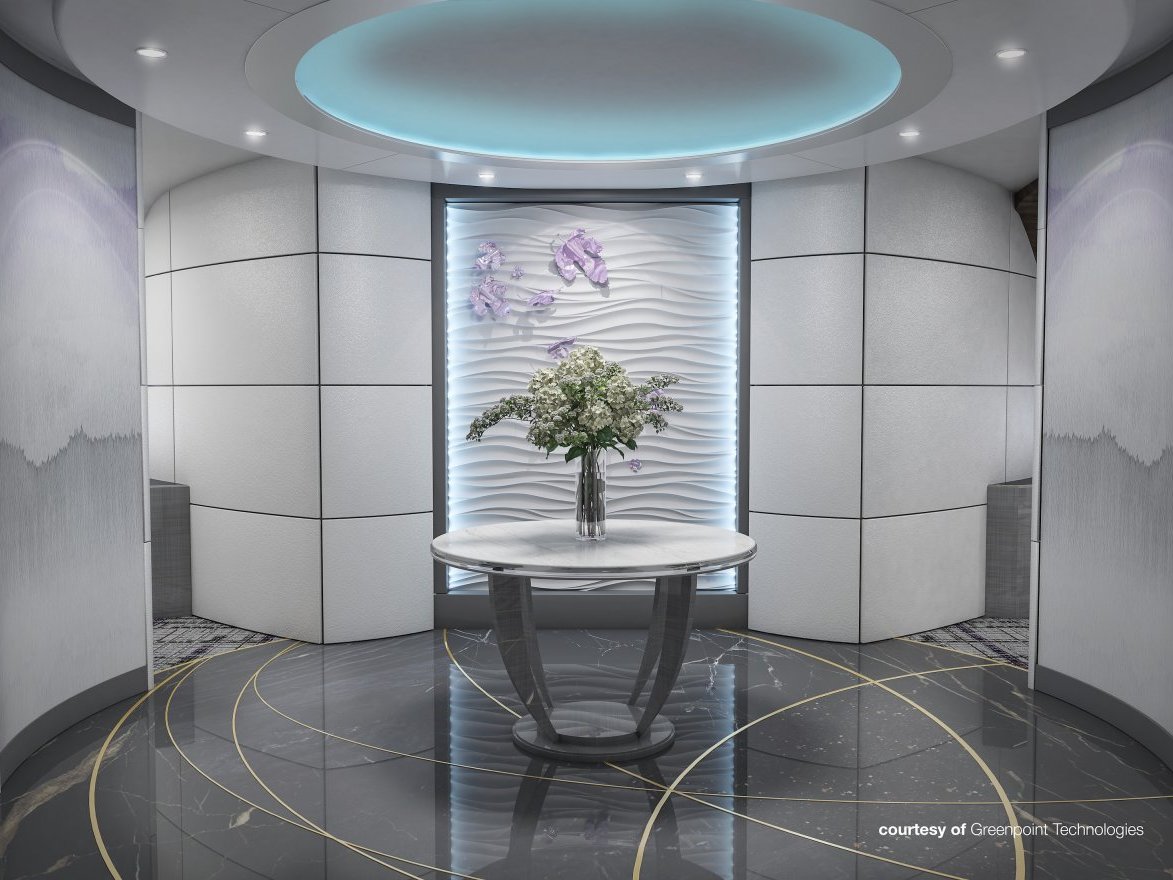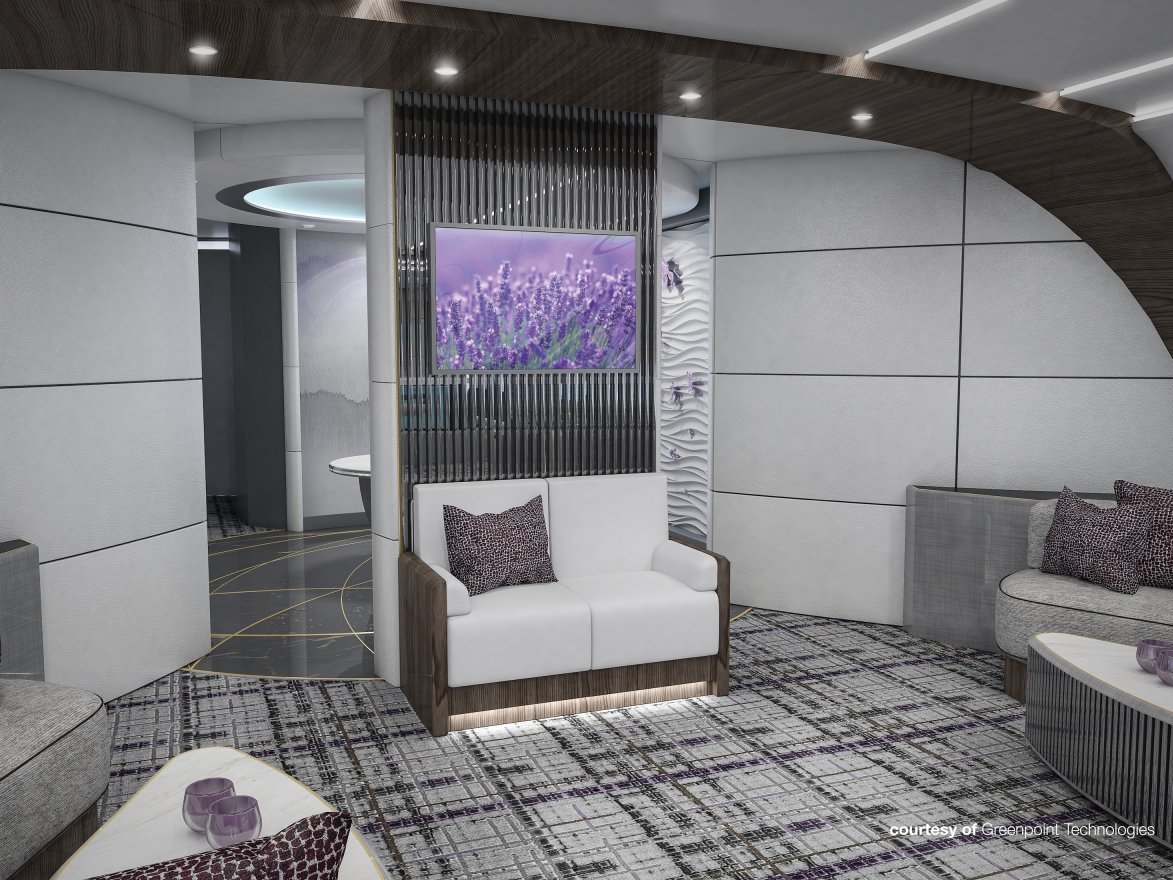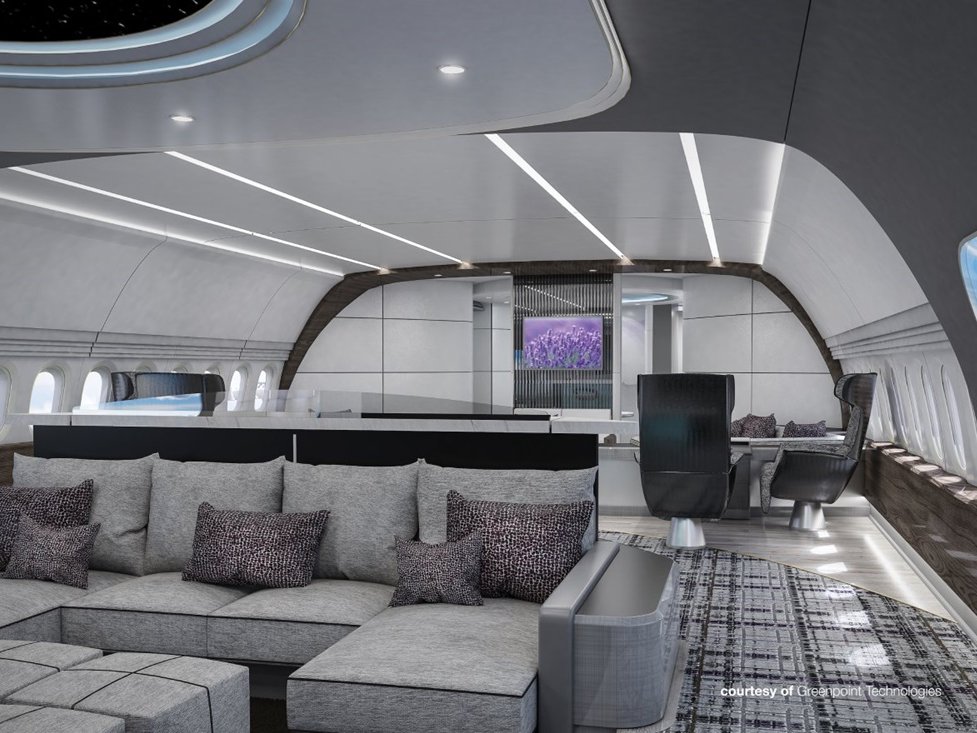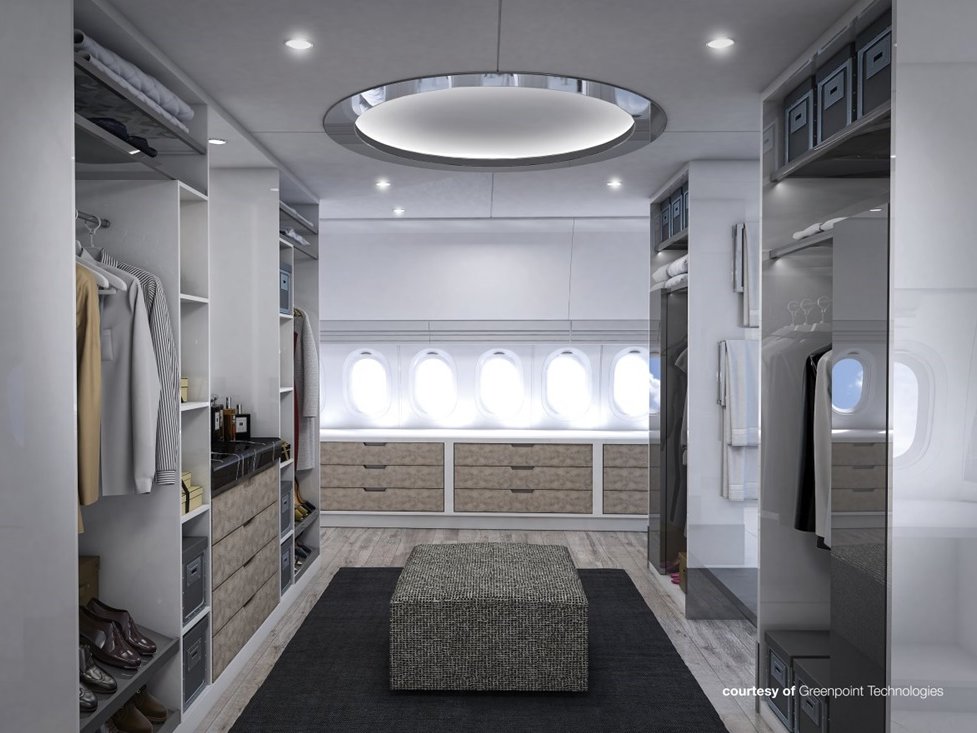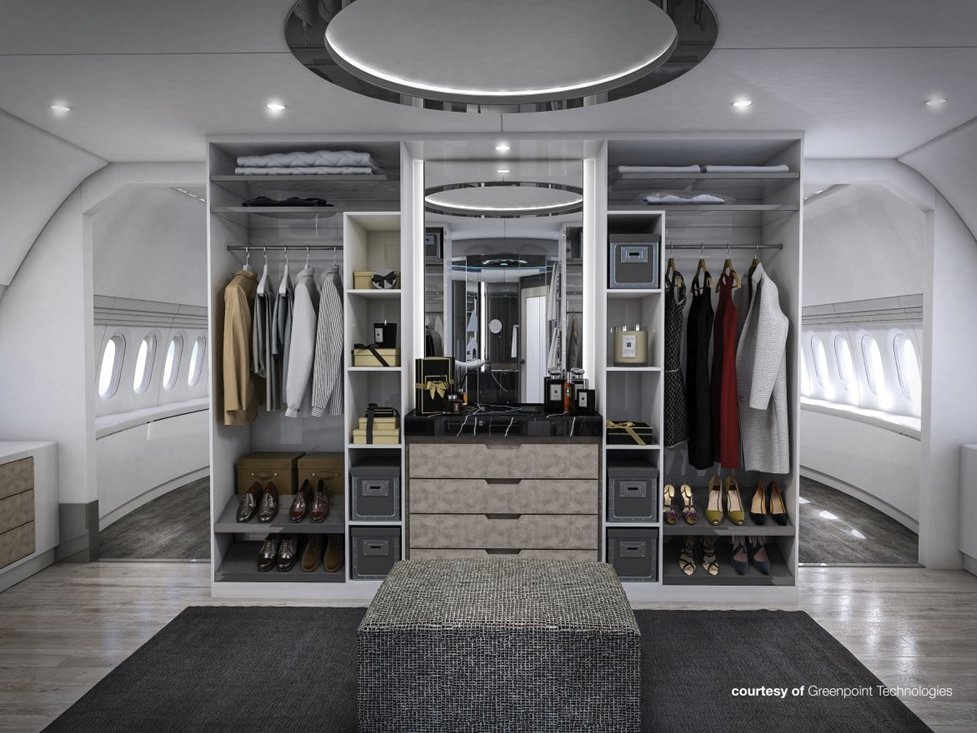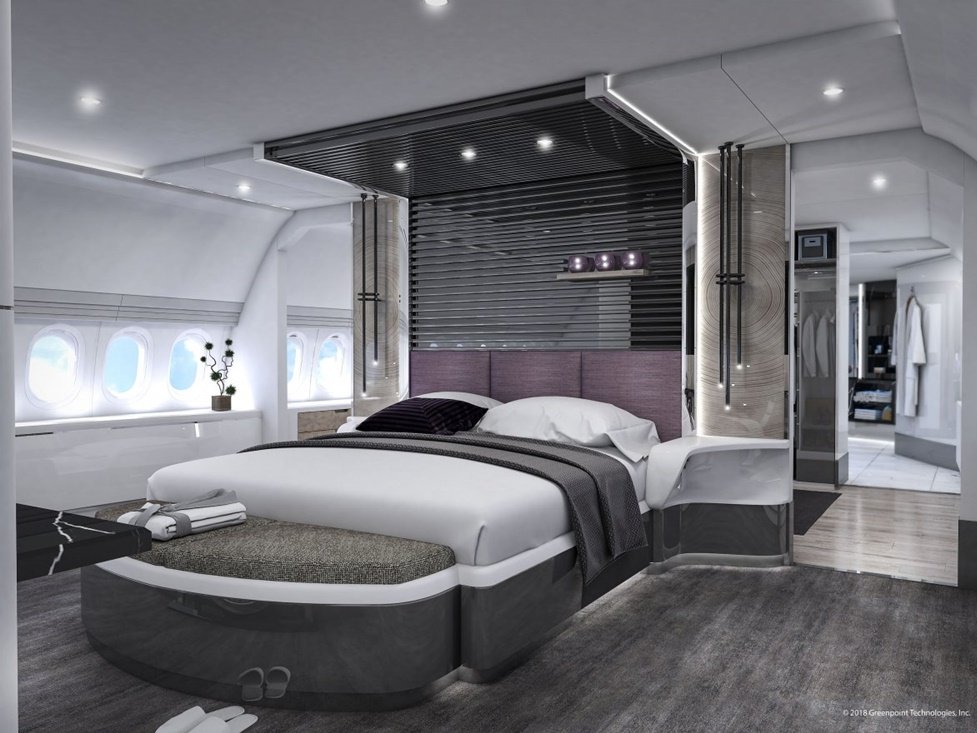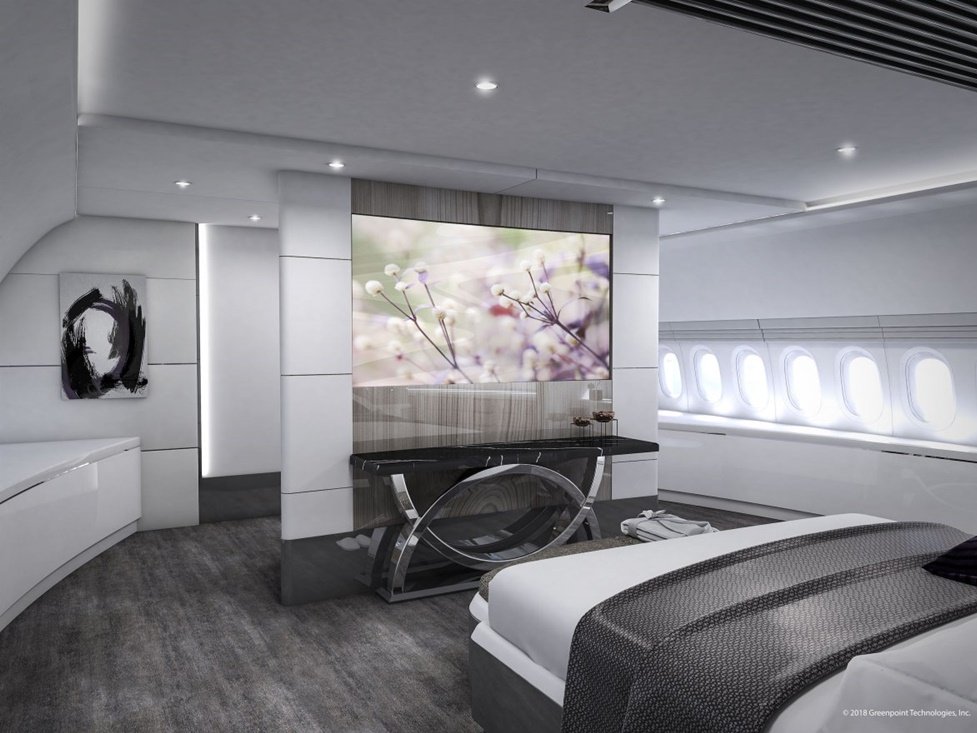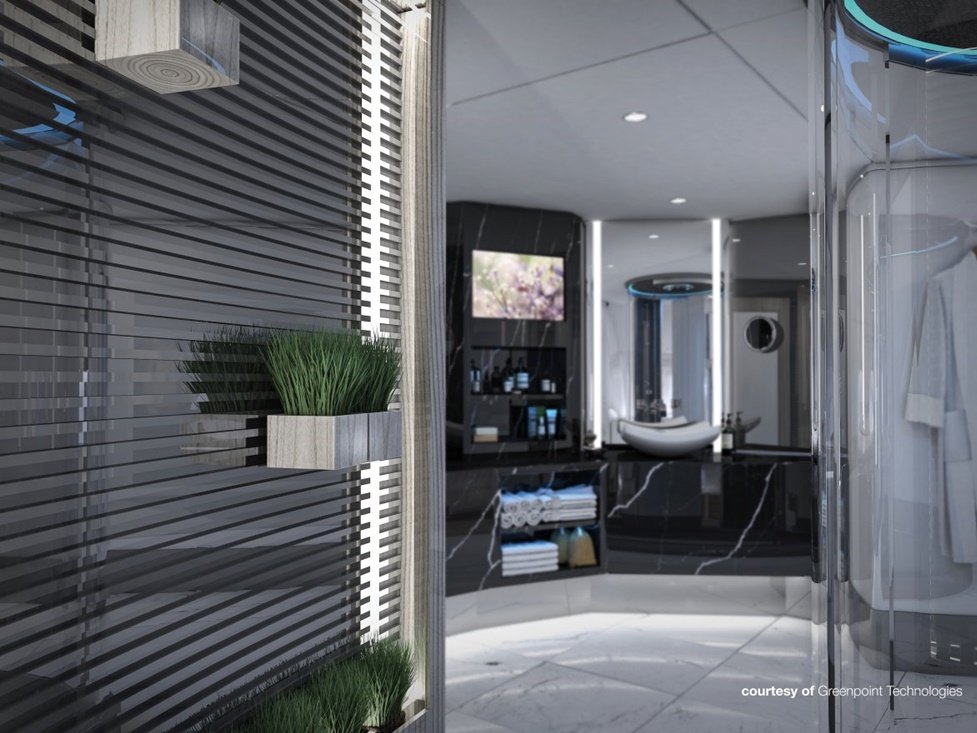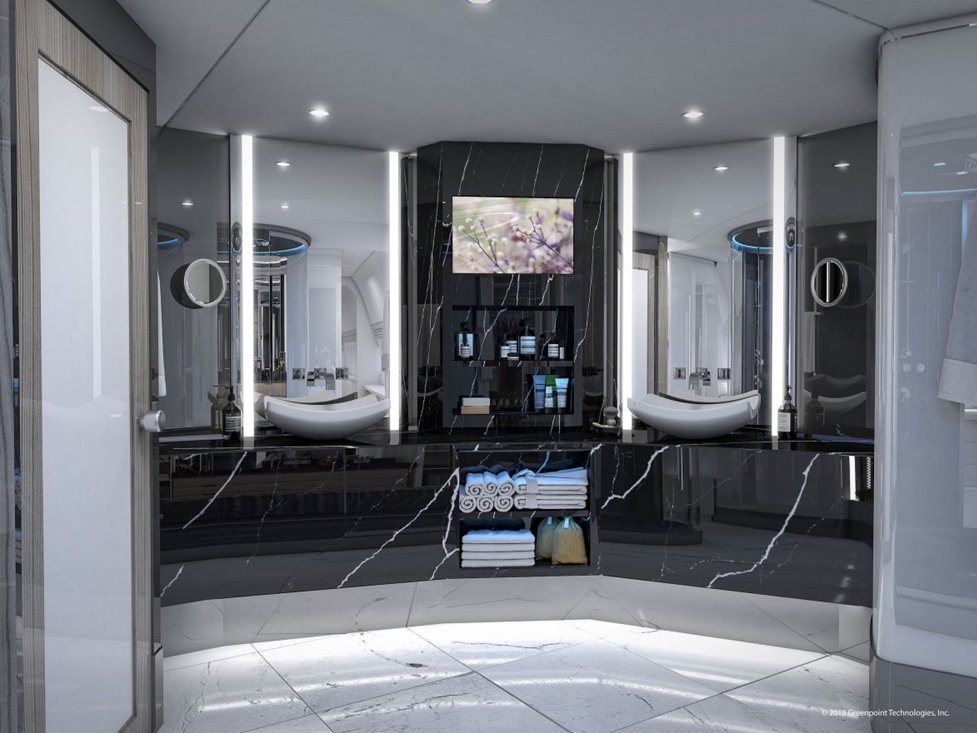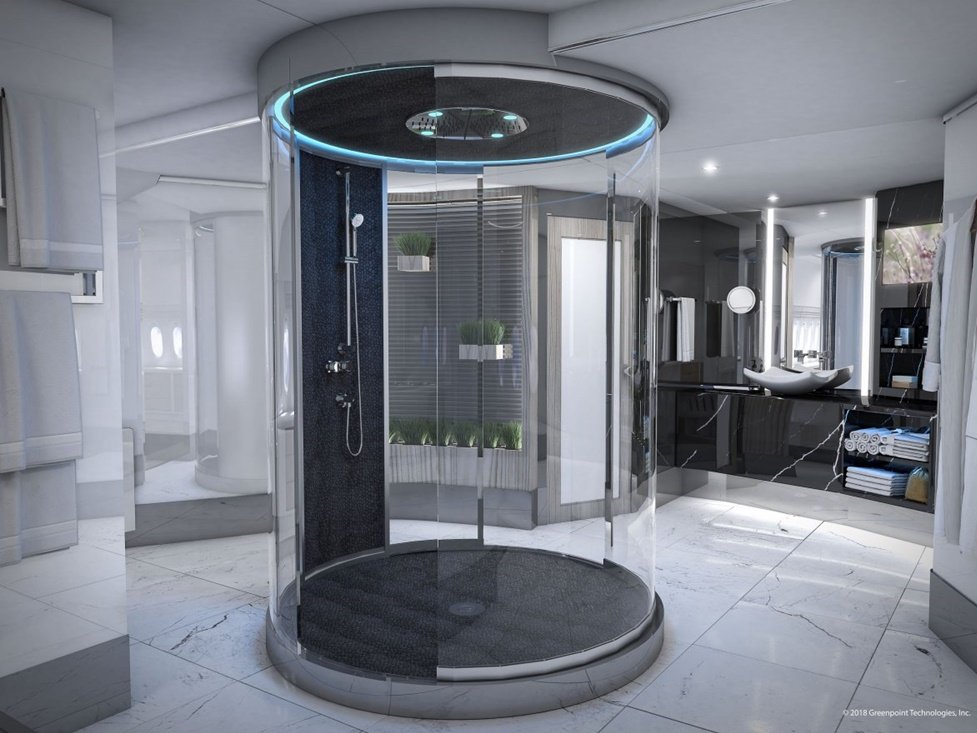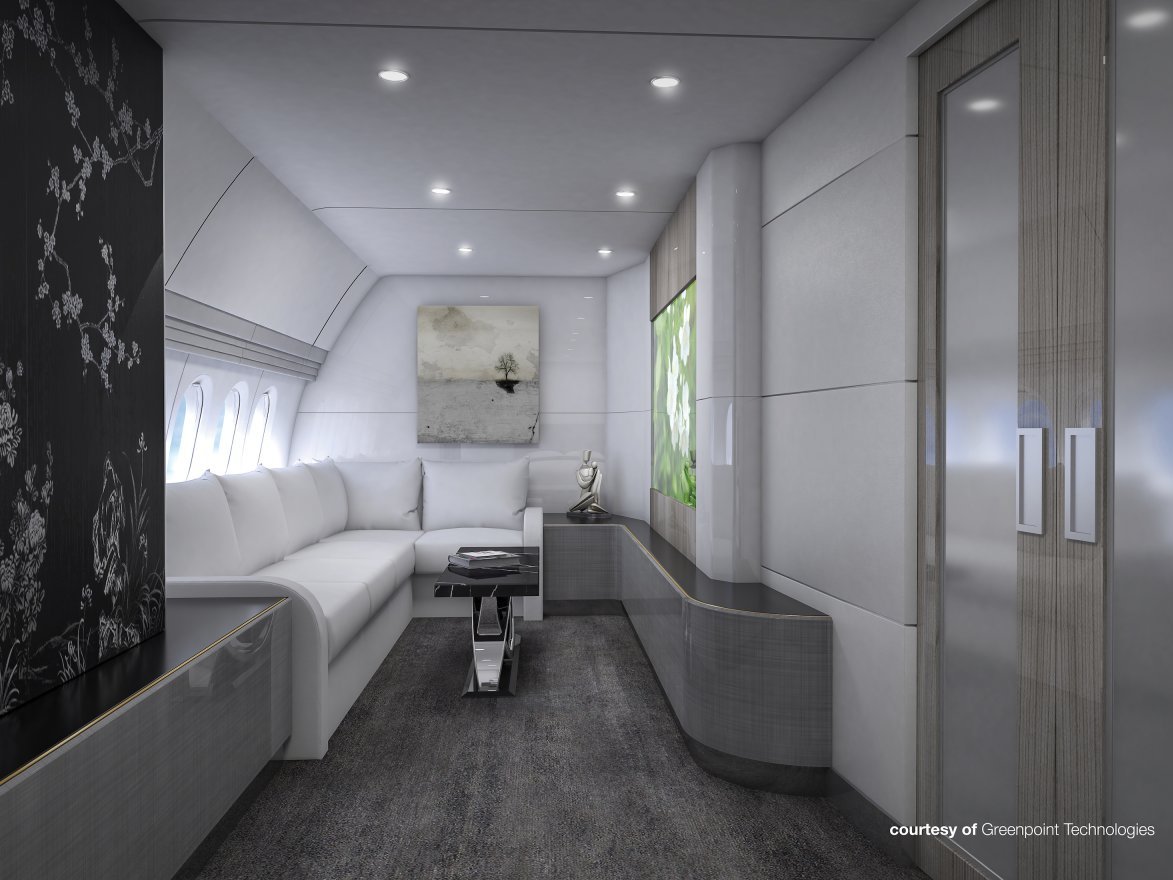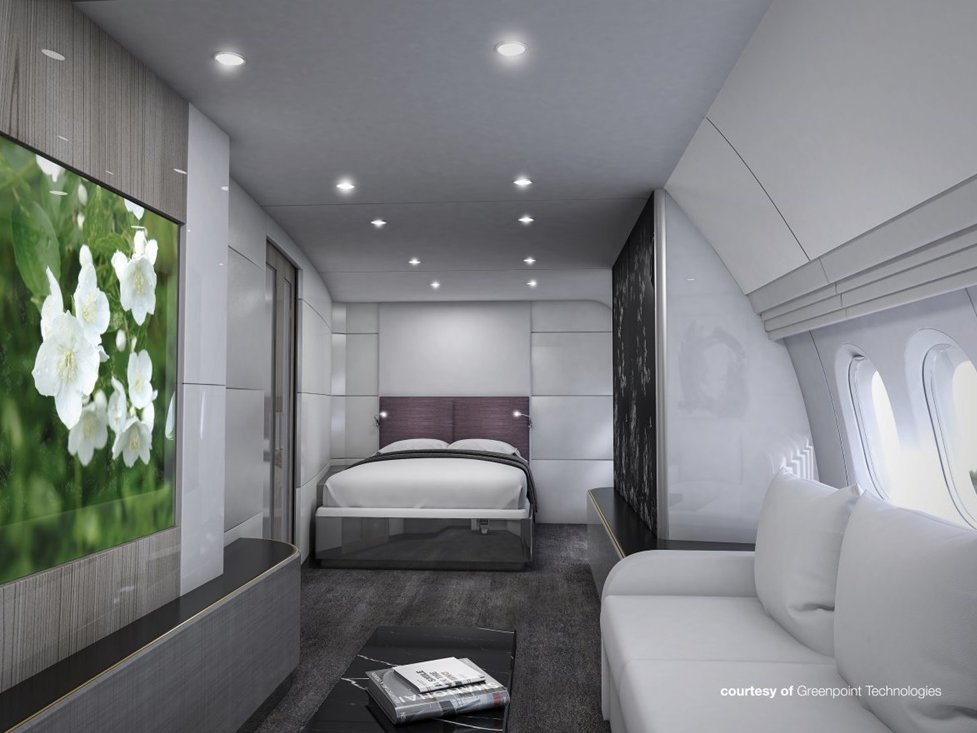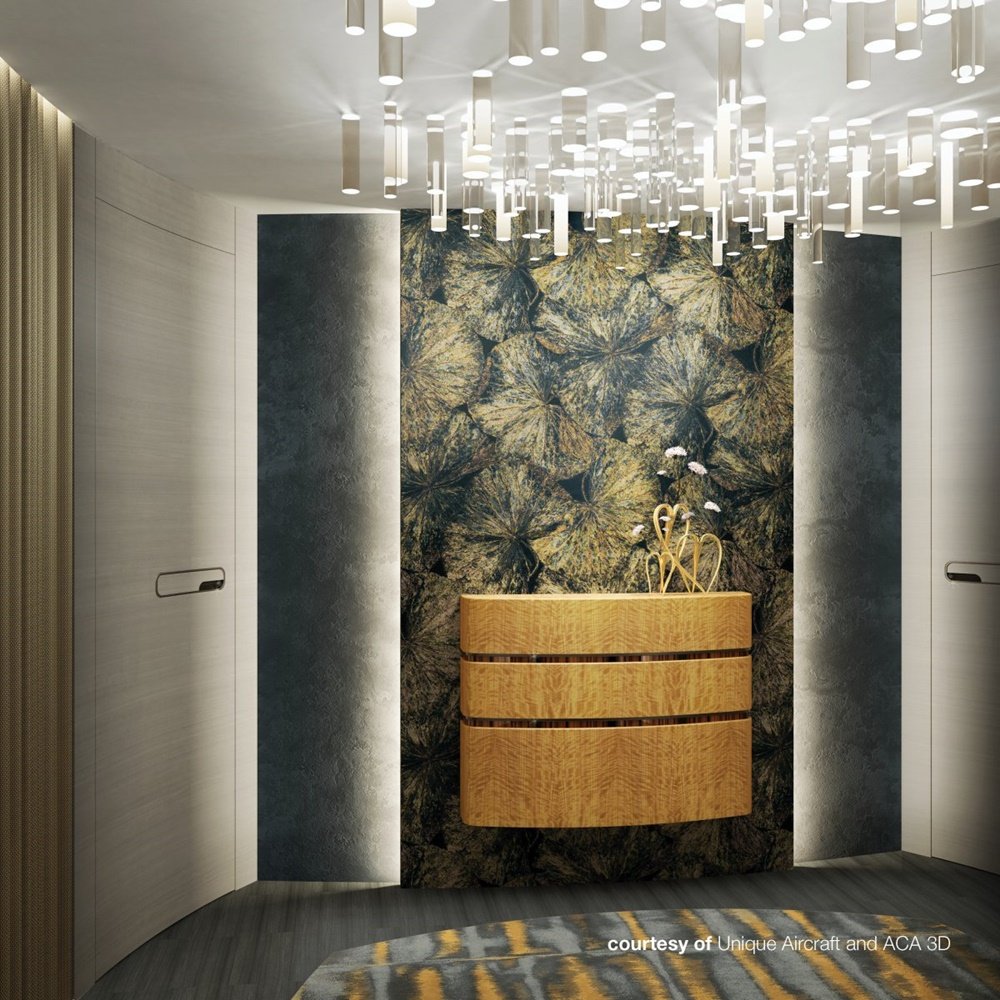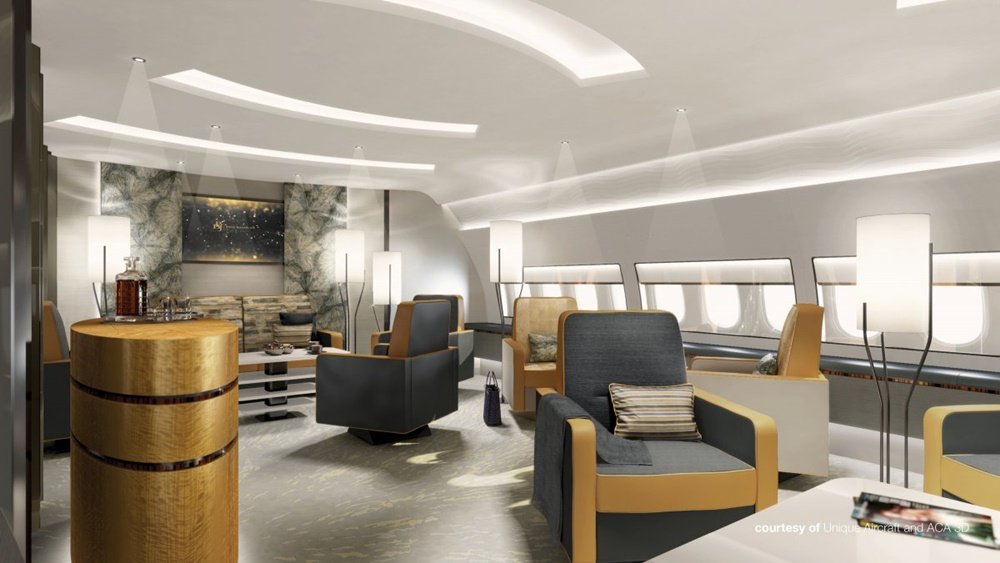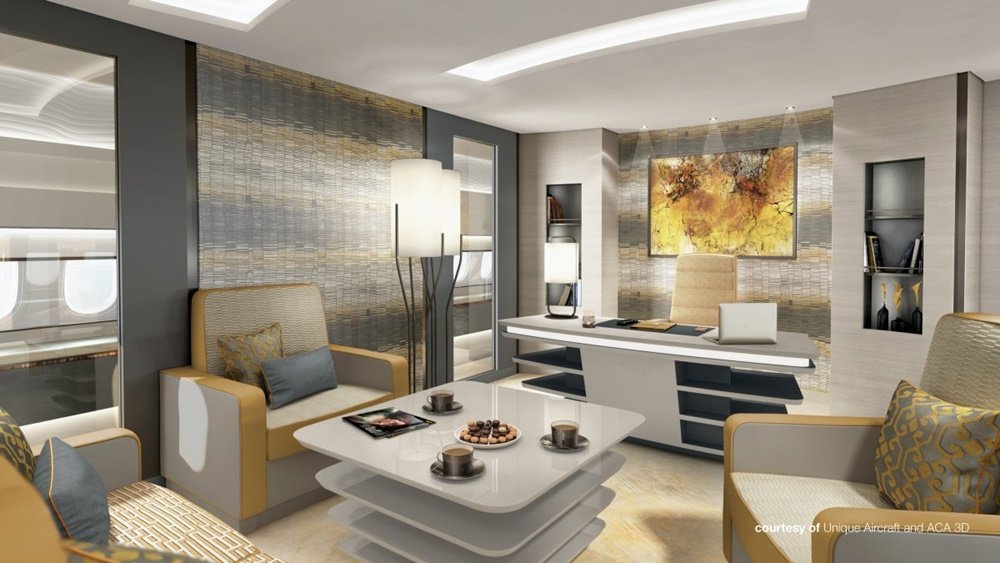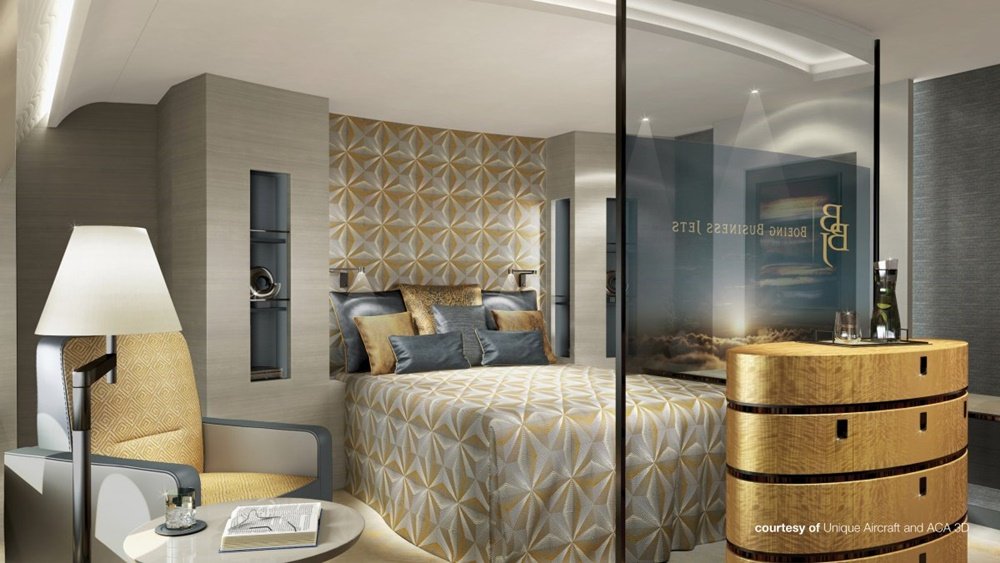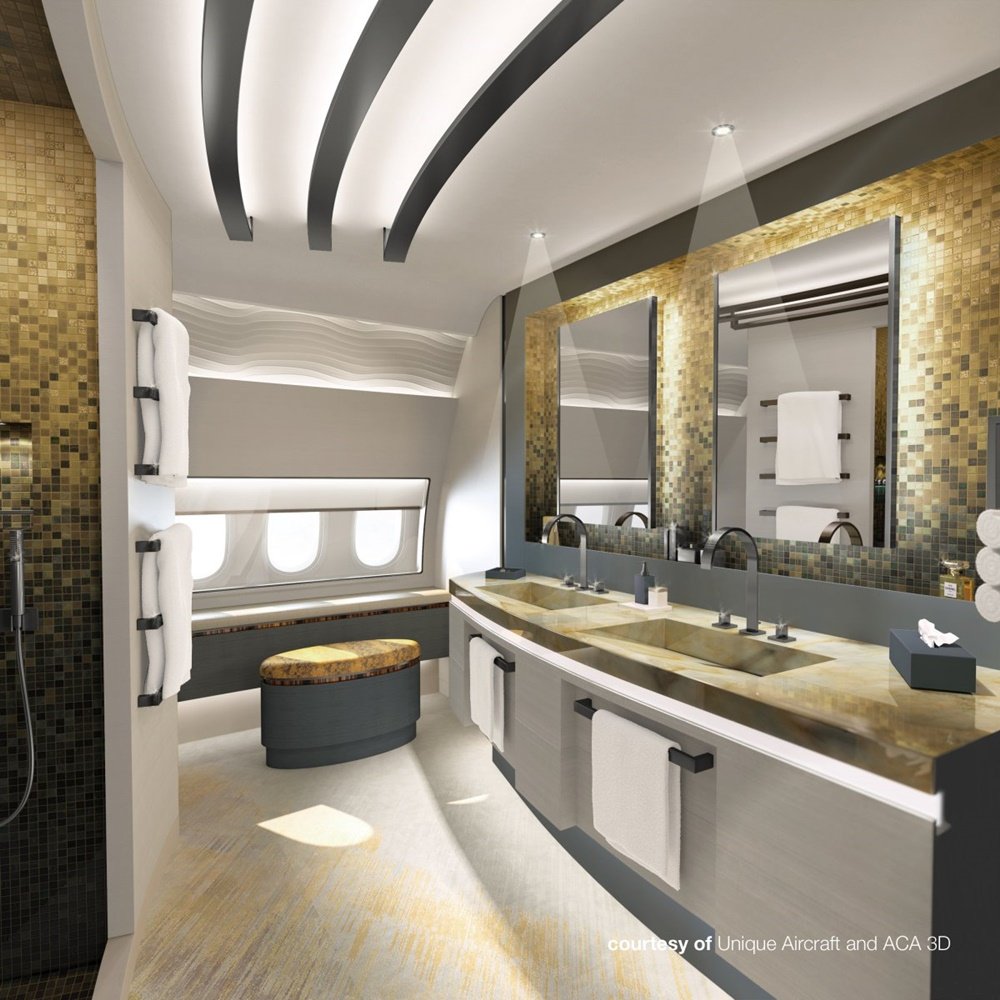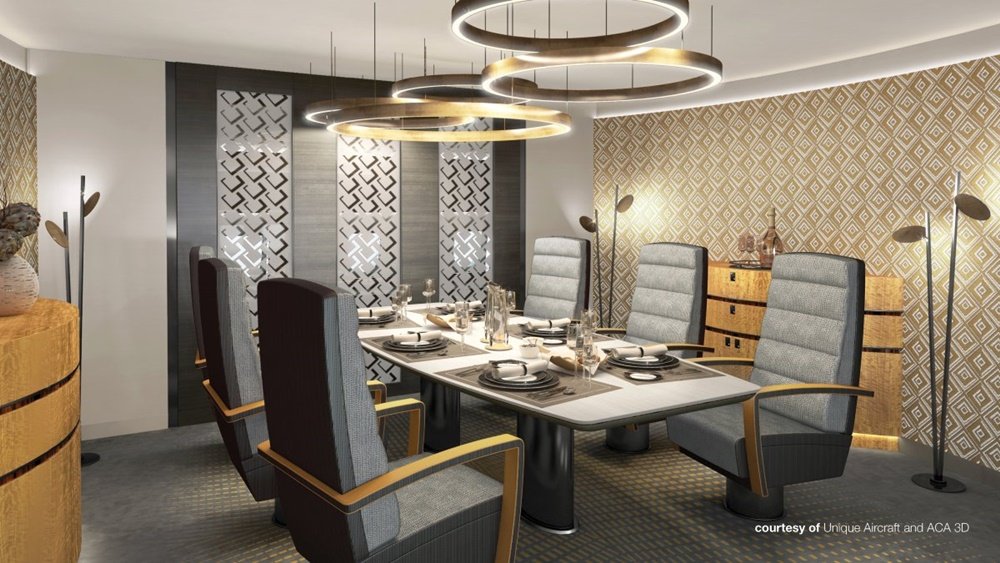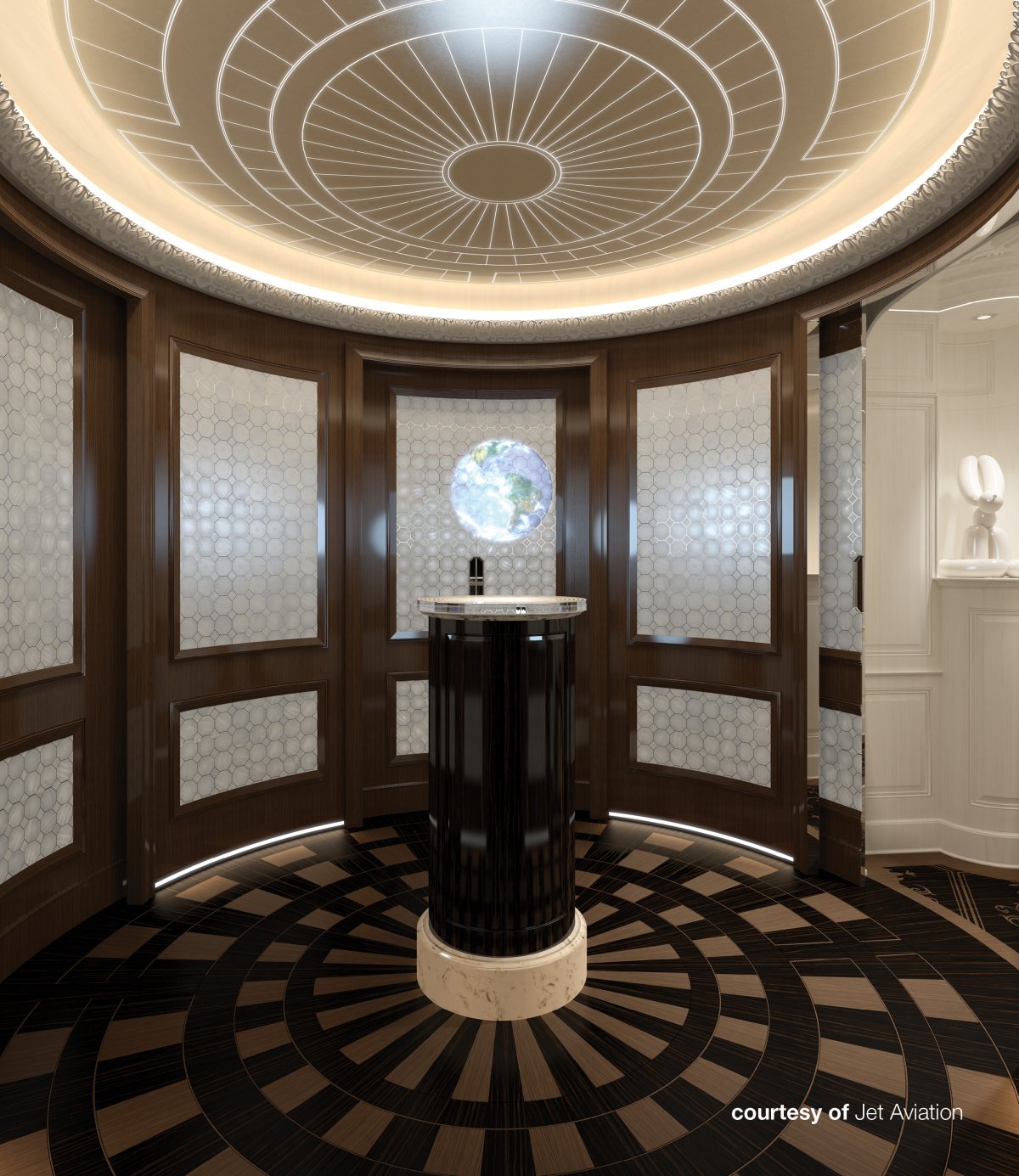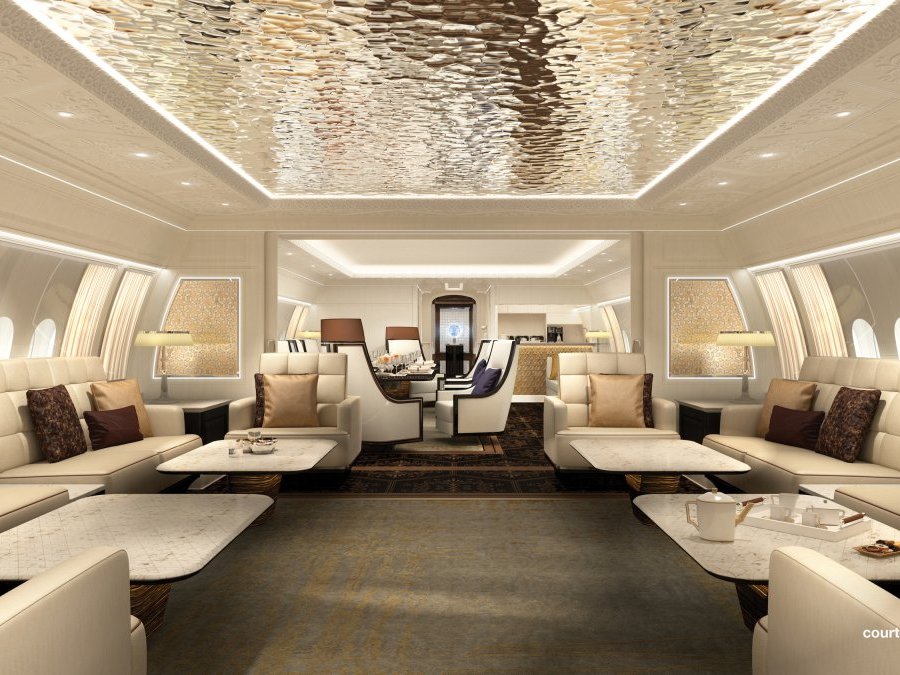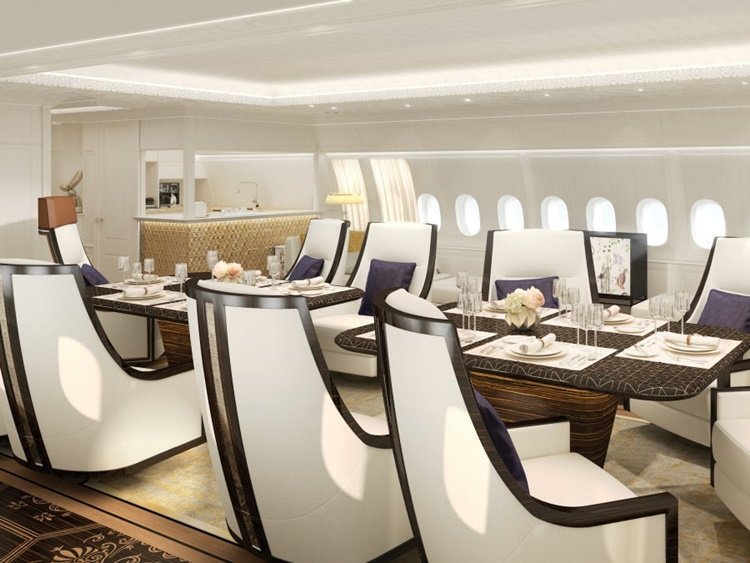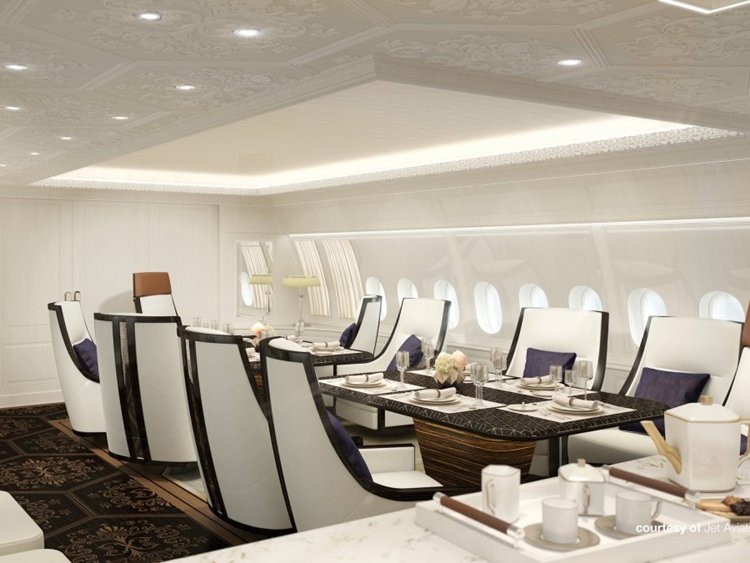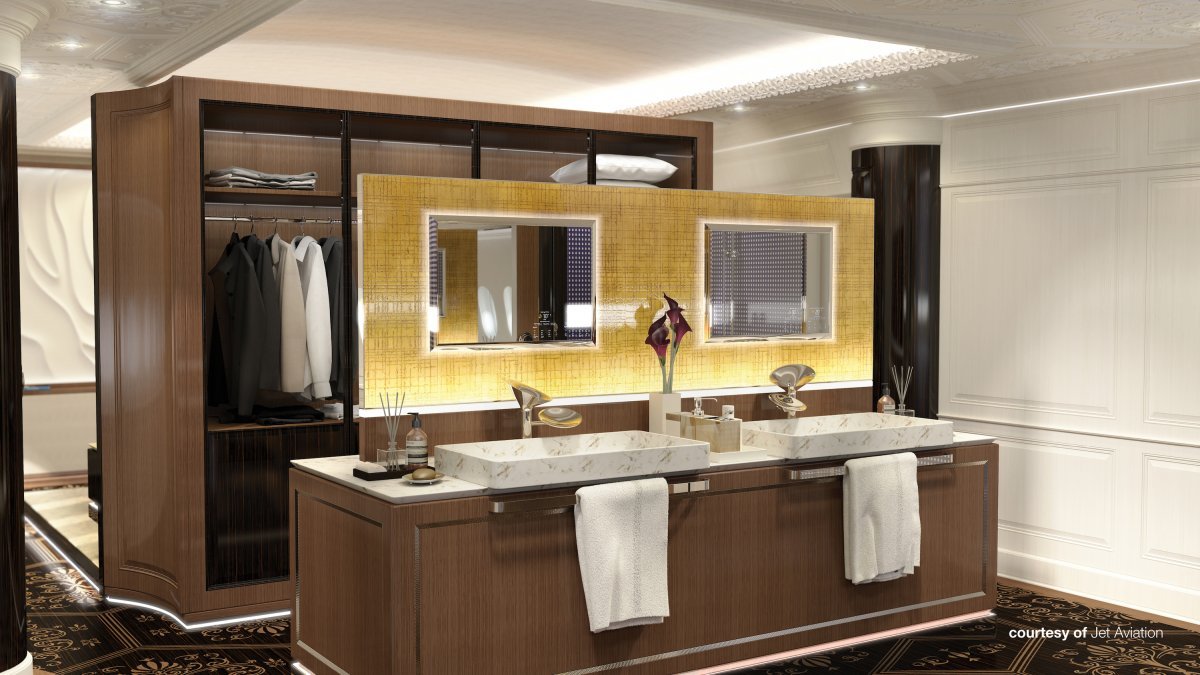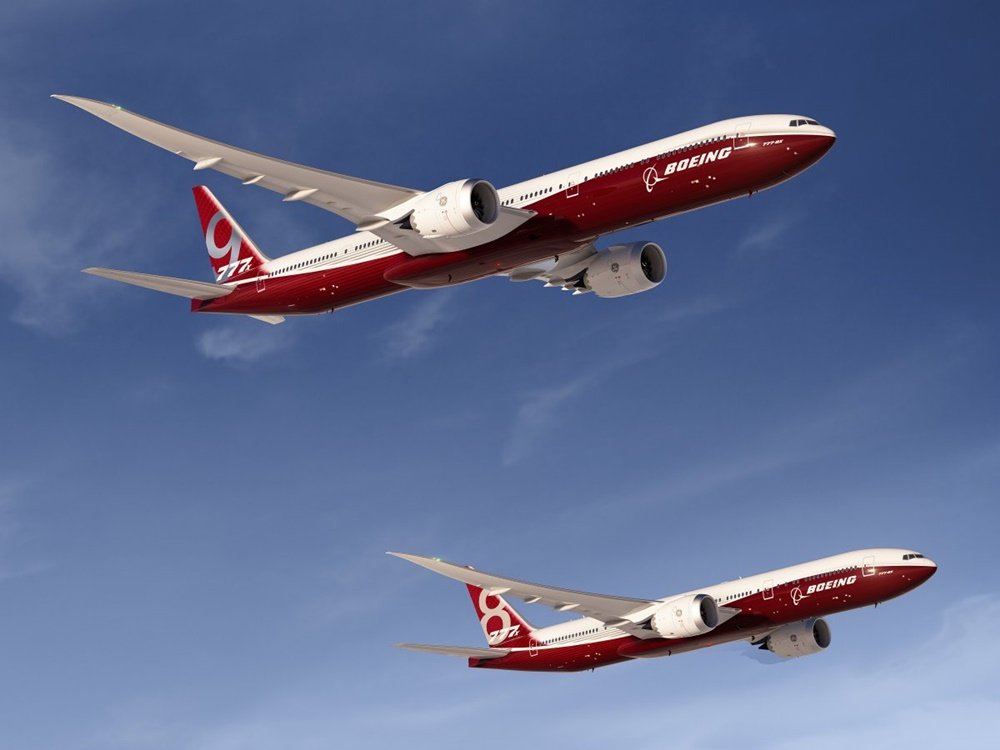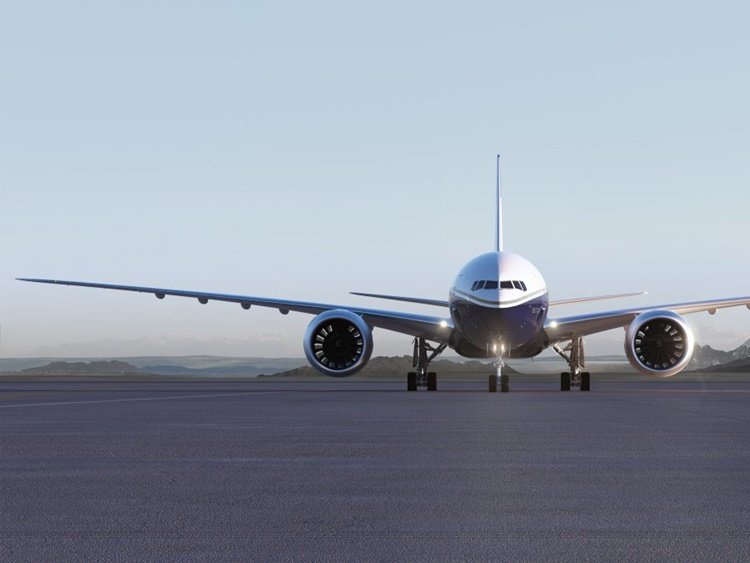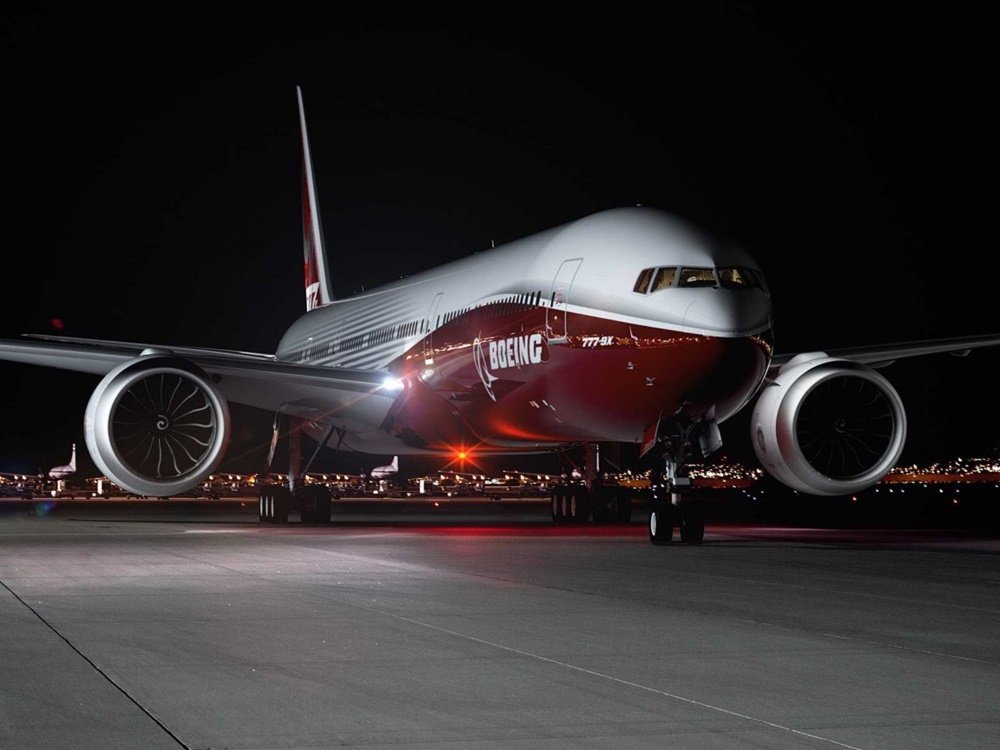 Bedroom with double bed, bathroom with separate shower and large living room: this description does not only apply to five-star hotels, but also to this private jet by Boeing.
The BBJ 777X is based on the new Boeing 777X airliner.
Like the commercial version, the BBJ 777X will be available in variants 777-8 and 777-9.
The Boeing 777-8 has a list price of $ 394.9 million. The biggest 777-9 cost $ 425.8 million.
Boeing announced that the BBJ 777-8 had a range of 17.236 kilometers, while the BBJ 777-9 could travel 15.186 kilometers. It's several hundred miles farther than the versions of the airliner can fly.
Boeing says the BBJ 777X is the largest private plane ever built for flights from Sydney to London or Seattle to Dubai.
The power comes from GE's enormous GE9X engine, which consumes five percent less fuel than competing engines, while dramatically reducing emissions.
The 777X has a range of 72 meters and a cabin two and a half meters high and six meters wide.
The 777-9 is ten meters longer than the 777-8. The 777-8 has an interior area of ​​302 square meters, while the 777-9 has an area of ​​343 square meters, about as much as a large suburban home. A very luxurious suburban home.
Boeing introduced the interior design concepts of the 777X from three companies. The first, Jet Aviation, begins with an elegant entrance.
BBJ did not specify the cost of custom interiors, but it is certain that it will cost hundreds of millions of dollars.
The Boeing 777-9 is expected to enter service in 2020, the 777-8 follows shortly thereafter.