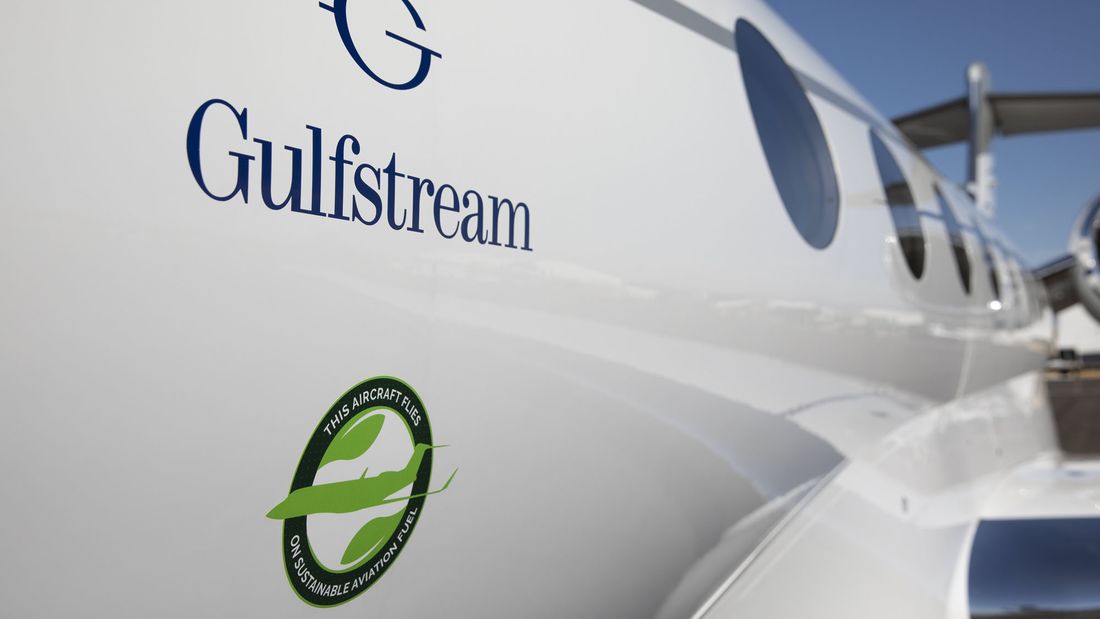 Gulfstream Aerospace continues to rely on sustainably produced biofuel for the operation of its own fleet. A corresponding supply contract with World Fuel Services has now been extended.
Mark Burns, President of Gulfstream Aerospace, announced the contract extension during the Virtual 2020 Business Aviation Sustainability Summit. According to Gulfstream, the fuel produced sustainably by World Energy (Sustainable Aviation Fuel, SAF) has at least a 60 percent lower carbon footprint than conventional kerosene. The manufacturer of business jets announced this in a press release.
Gulfstream has been using sustainably produced fuel for its fleet based in Savannah, Georgia, since March 2016. This covers company, demonstration, acceptance, customer private flights and test aircraft. Since then, Gulfstream has operated more than 650 flights using a mixture of conventional and organically produced fuel, covering more than 1.3 million nautical miles and saving 1,700 tons of carbon dioxide emissions.
The eco-fuel used by Gulfstream is made from agricultural waste, fats and oils by World Energy at its Paramount, California refinery. The fuel and aviation service provider World Fuel Services manages the logistics. Gulfstream uses a 30/70 blend of conventional and low carbon fuel at its headquarters in Savannah and makes fuel available to customers at service centers in Van Nuys and Long Beach, California.
"This renewal is another step in our ongoing commitment to driving positive change in our industry," said Mark Burns. Gufstream supports the goals of the industry set by the National Business Aviation Association, the General Aviation Manufacturers Association and the International Business Aviation Council. These are a 50 percent reduction in carbon dioxide emissions by 2050 compared to 2005 levels, an improvement in fuel efficiency of two percent per year from 2010 to 2020 and carbon-neutral growth from 2020.