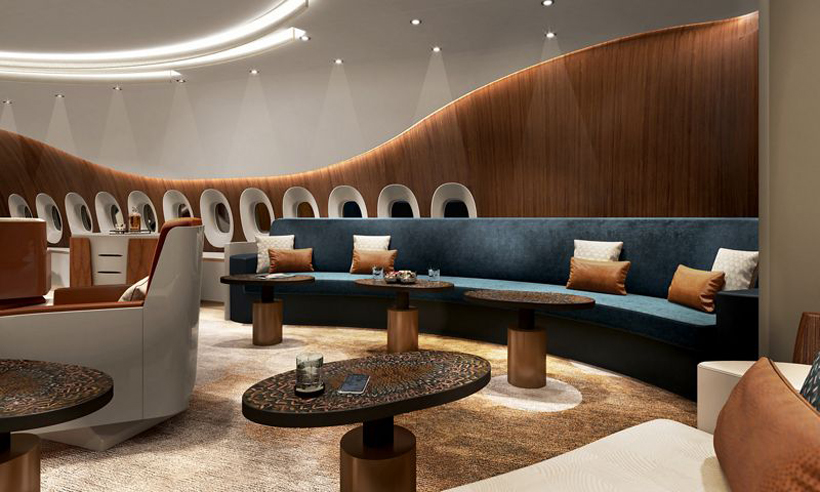 Private flight rental prices – Examples
| | | | | |
| --- | --- | --- | --- | --- |
| Departure | Arrival | Privat jet type | Flight duration | Hourly price |
| Paris | Toulouse | Light jet Beech 390 | 1 h 30 | 5600 € |
| Paris | Lyon | Light jet – Cessna Citation CJ1 | 1 h | 3900 € |
| Paris | Lyon | Large jet – Bombardier Challenger 600 | 1 h | 14 900 € |
| Nice | Tel-Aviv | Large jet Falcon 900 | 3h 30 | 30.000 € |
| Nice | Tel-Aviv | Medium jet Cessna Citation XLS | 3h 30 | 23.000 € |
| Lyon | Marseille | Monomoteur Cessna, Piper, etc. | 1h 15 | 200 € |
How much does private jet rental cost?
The cost of private flights rental ranges from € 1,900 to € 15,000 per billable flight hour. These hourly rates include a wide selection of aircraft, from turboprop engines to the best business jets in the sky. In addition to the hourly private flights rental rates, there are a number of other factors that contribute to the overall price of a private flights charter.
The cost is relative, renting private flights can be cheaper than flying an airliner
Imagine that a company has to travel eight engineers and a production manager for a mission of about 12 hours of work at a factory that is 3 hours and 30 minutes away. However, to make them travel with an airliner would cost roughly 18,000 € for the round trip in business class. To this should be added three nights at the hotel, because it would take two hours for boarding at takeoff and at least one hour for disembarking on arrival. To this must be added four hours for the return trip between the airport and the factory, which is normally located far from large cities. If we calculate a hotel cost of 120 Euros per night per person, including meals, we arrive at 3,600 €. To this must be added around € 10,000 of salary costs. So 35,700 € in total. Obviously these are assumptions.
With the rental of a mid-size private flights, its engineers could land at a small airport a few tens of minutes from the factory, saving a total of three hours for boarding and disembarking, plus three or four hours for the trip at the factory. One night at the hotel would suffice, as they could leave the morning of the day before and return the following day in the evening. It would cost the company around € 23,000 to hire a private jet, but it would save € 2,400 in hotel costs and € 3,333 in salary costs for a total savings of € 5,733 compared to scheduled flights. So the 5,000 Euros difference between the scheduled flight and the private flights rental would be abundantly compensated, and the company would have gained one working day, which can be worth up to tens of thousands of Euros.
How to save on private flights rental
Empty leg, or empty flight saves up to 75%:
An empty leg, empty flight, or transfer flight, refers to a private flights that flies "empty" after dropping off passengers or is on a route to pick up passengers. Since the flight has already been paid for, significant discounts, up to 75%, can be obtained on these flights.
Empty flights hijacked: save up to 50%
If there are no empty flights for your exact route and schedule, a private flights charter broker searches their database to redirect an empty flight. It would be a private flights making an extra stop to pick you up from your departure airport, drop you off at your destination airport, or both.
Rental prices depending on the type of private flights
The most economical private flights – Turboprops, Very Light Jets or Executive Light Jets – cost between 1,800 and 2,800 euros per flight hour. Intermediate or super intermediate jets cost between € 2,600 and € 5,500 per hour. Long-range and super-long-range jets cost between $ 6,000 and $ 15,000 an hour in the United States, and possibly more internationally.
Ultra-luxury VIP airliners such as BBJs and ACJs in executive configurations cost between € 10,500 and € 17,000 per billable flight hour. Here are the main factors that contribute to the overall price of a private flights charter flight:
Airplane category
Aircraft category refers to the size of an aircraft. The bigger the jet, the more expensive it is to rent it. From very light jets to very long range jets, prices for private flights range from € 1,900 to € 15,000 an hour or more.
What can lead to an additional price
Aircraft type
There are a variety of types of aircraft in each category of private flights. Some types of aircraft are slightly more expensive than others depending on market demand. You can expect price variations of $ 200 to $ 2000 per hour or more.
Aircraft age
The hourly rental rate for a new charter aircraft is higher per hour than for an older aircraft. Prices can range from € 100 to € 1,000 per hour or more.
Billable flight time
The total billable flight time includes positioning costs, air time plus possibly the industry standard which is a minimum of 2 hours per day where applicable. Billable flight time refers to wheel-to-wheel-down and does not include taxi time.
Crew during the nights
The night and daily allowance costs for the crew are between € 200 and € 400 per crew member per night to cover food, accommodation and other expenses.
Short leg or short flights fees
Short-stay charges generally apply to large categories of aircraft and are set by the aircraft owner for flights of a fixed duration. The industry standard minimum daily flight time is 2 hours per day.
Aircraft positioning cost
Aircraft positioning charges are based on the flight time accumulated to position the aircraft to pick up passengers and to return the aircraft to its home base.
Hangar costs
Hangar costs are most often incurred in freezing conditions to prevent ice, snow or frost from building up on aircraft surfaces and to avoid de-icing costs. Depending on the size of the aircraft hangar, costs can range from € 500 to € 1,500 per day.
Wi-Fi charges
Wi-Fi charges vary from € 3.00 to € 8.50 per megabyte depending on the region. Using Wi-Fi on a flight between Europe and the United States can cost anywhere from € 3 to € 6,000. A broker can arrange a plane that offers free Wi-Fi when possible and feasible. Wi-Fi is standard on most newer aircraft.
Cleaning fee
Cleaning costs are sometimes charged in the event of an accident, requiring a deep cleaning and shampooing of carpet. Generally speaking, a standard carpet shampoo can cost anywhere from $ 250 to $ 500 or more.
Defrost costs
Whenever snow, ice or even frost builds up on aircraft surfaces, de-icing is necessary. It is billed per application. De-icing can cost anywhere from € 1,500 for small aircraft to € 10,000 or more for large aircraft.
International charges
Depending on the event and region, international fees can cost anywhere from € 500 to € 5,000 or more. They include landing permits, overflight permits, customs and immigration fees whenever your flight itinerary and country of arrival so requires.
Fuel overload
A fuel supplement is applicable in the event of soaring fuel prices on the market. Fuel surcharges can potentially add € 600 to € 900 per hour or more depending on the size of the aircraft.