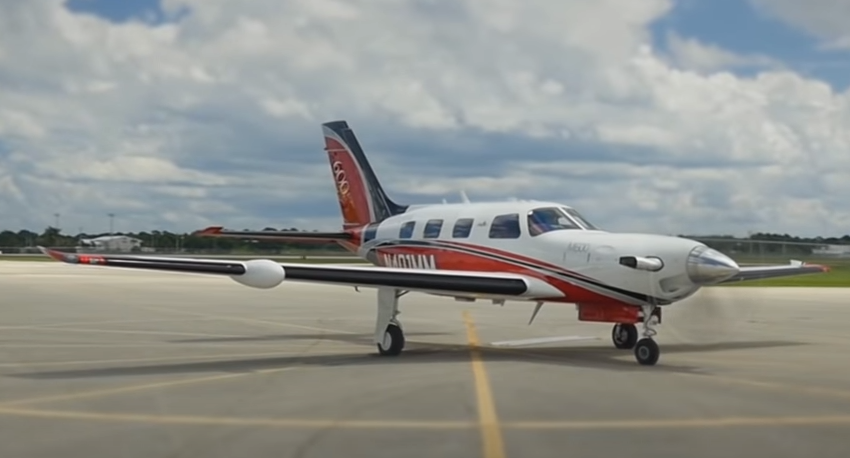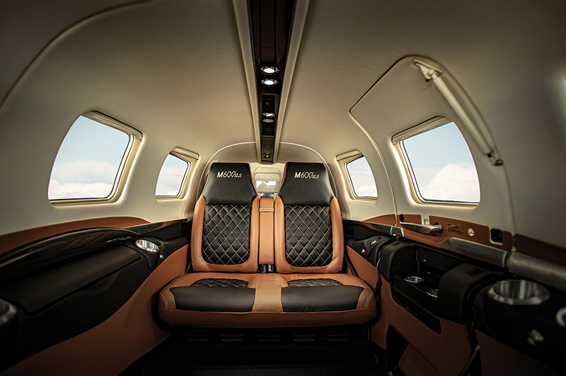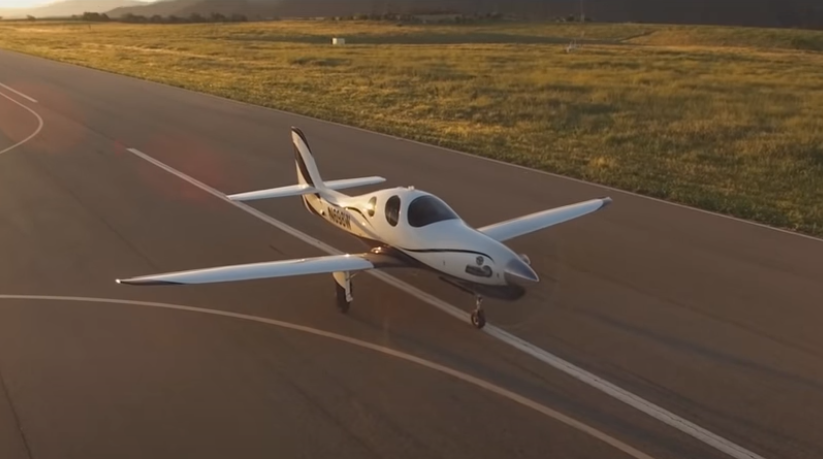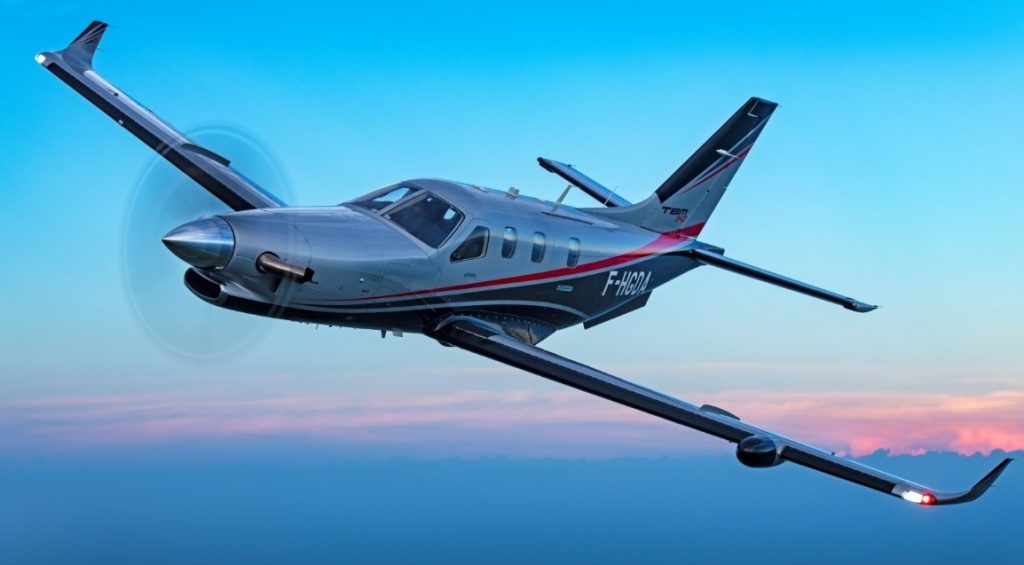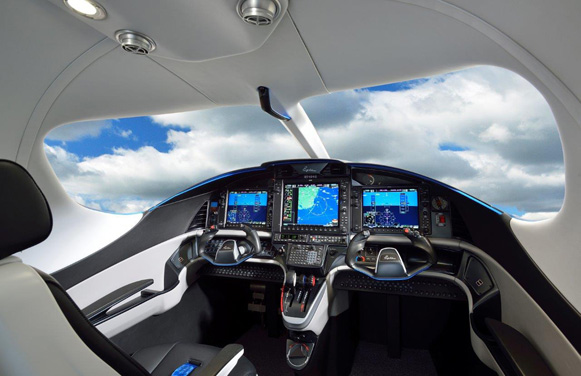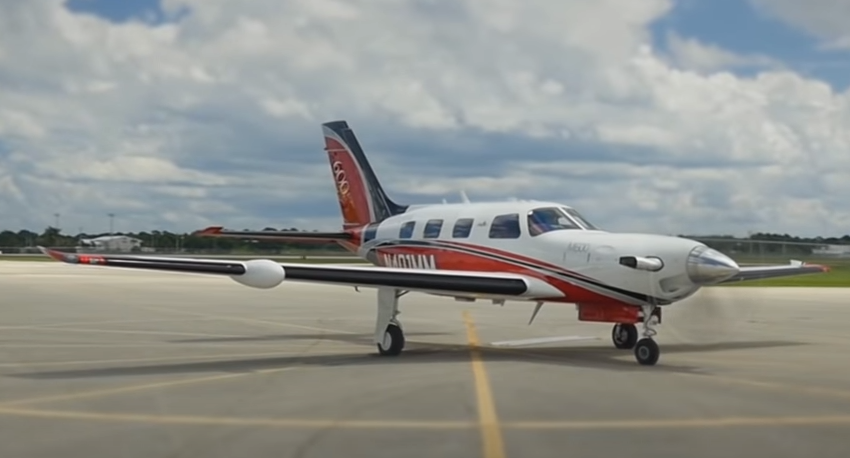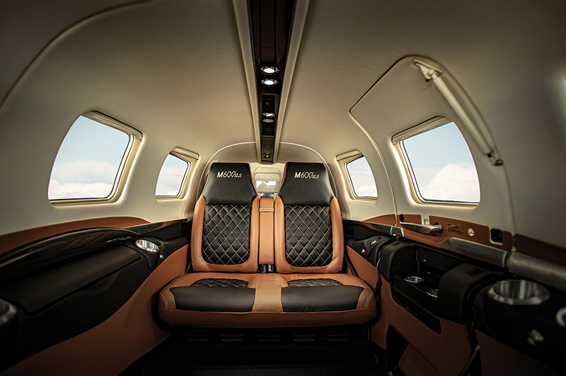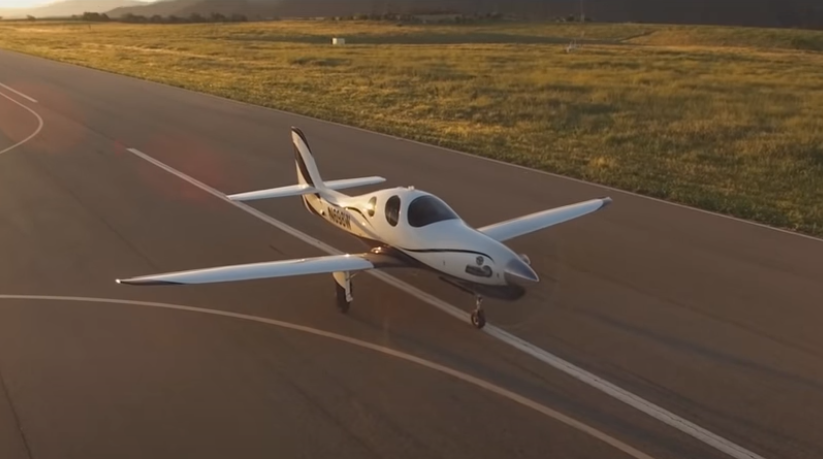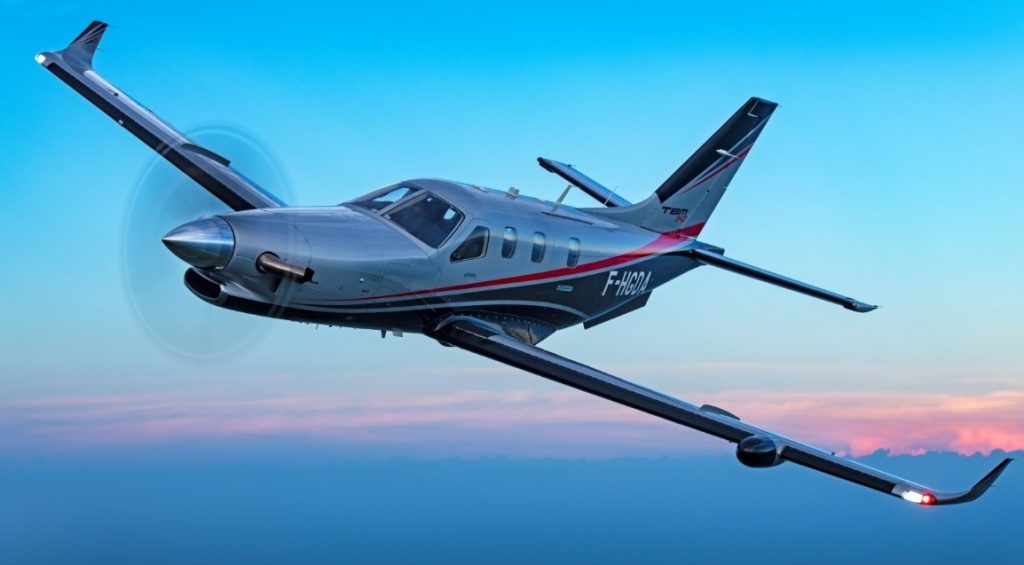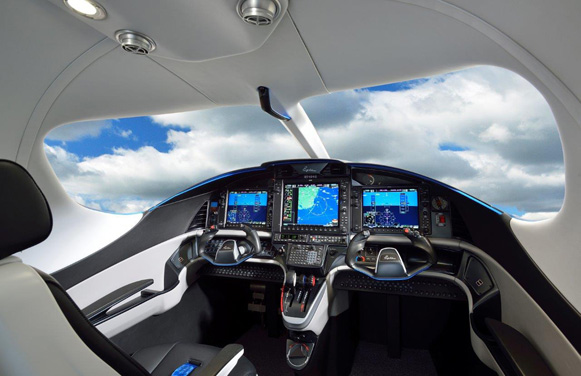 The engine of a Turboprop is more fuel efficient and lighter than a jet, which allows it to take off a minor distance and have a better power-to-weight ratio. For fractions of the shot, Turboprops can travel the same distance and at the same speed as a jet.
Number 5, Piper M 600 SLS
Released by Piper in 1015, this aircraft was certified in 2016. Up to 2018, around 50 units have been sold. The aircraft exceeded industry expectations. now they go even further with the M600 SLS. capable of carrying five passengers, this single-engine Turboprop costs 3,189,000, at a maximum speed of 274 knots, weighs 3,650 free and at a maximum take-off load of 6,000 free. Its maximum altitude is 30,000 feet with a rate of climb of 1,556 feet per minute at full load. It can fly 1,654 nautical miles at 184 knots, and even at the top speed of 274 knots it can fly 1,200 nautical miles. Its landing distance is 2,659 feet. Its engine is a Pratt & Whitney delivering 600 horsepower. Enriched by leather seat and wood finish, its interior is decidedly chic.
Number 4, Pilatus PC 12 NGX
This is the best-selling Turboprops in the world. this latest version with interior designed by a BEP, with the more spacious cabin in its class. It is fitted with a brand new Pratt & Whitney engine, with an output of 1200 horsepower reaching a top speed of 290 knots. It weighs 6,803 free and has a maximum take-off load of 10,450 free. Its maximum altitude is 30,000 feet with a rate of climb of 1930 feet per minute at full load. It can fly 1,803 nautical miles at its maximum cruising speed of 290 knots. Its landing distance is 2,170 feet, and it needs 2,485 feet of runway for take-off. It can carry up to 10 passengers in a sort of flying office, equipped with the latest communication and entertainment systems, naturally with Wi-Fi and numerous USB ports. There are six different interior designs to choose from. Its price is $ 4.7 million.
Number three, Evolution Turbine
Evolution Turbine is a light aircraft made of composite carbon. It has different engines, its more powerful version a Pratt & Whitney of 867 horsepower allowing it a maximum speed of 330 knots, with a range of 1,287 nautical miles at a maximum attitude of 28,000 feet. Its payload is 800 free. It costs $ 1,500,000.
Number two, Daher TBM 940
This turboprop owes its success to its remarkable performance, as well as to its equipment, unique in the category of single-engine turboprop, such as an auto-throttle which facilitates the automatic pre-adjustment of the speed, during the various phases of flight from the climb. until the approach; an automatic defrost system, and many more.
The specifications of the Daher TBM 940
Maximum cruise speed in long range settings 252 KTAS 467 km / h
Maximum cruising speed at 28,000 ft. 330 KTAS 611 km / h
Climb time to 31,000 ft 18 min. 45 seconds
Certified ceiling of 31,000 ft. 9,449 m.
Takeoff distance 2380 ft. 726 m.
Landing distance of 2,430 feet 741 m.
Number one, EPIC E1000 GX
It is a single engine Turboprops made in the USA, carrying six people. Its manufacturer sells it as the aircraft in its class with access to the largest number of smaller airports. with a top speed of 333 knots, it is not only the fastest but also the fastest rising one, an impressive 4,000 feet per minute, reaching a higher attitude, of 34,000 feet. its range and 1,385 nautical miles flying at 325 knots at 34,000 feet altitude. If von slower, at 265 knots, its range is 1650 nautical miles. Its engine is a 1200 horsepower Pratt & Whitney. Takeoff distance 2254 ft. Landing distance of 2,399 feet. It costs $ 3,850,000.