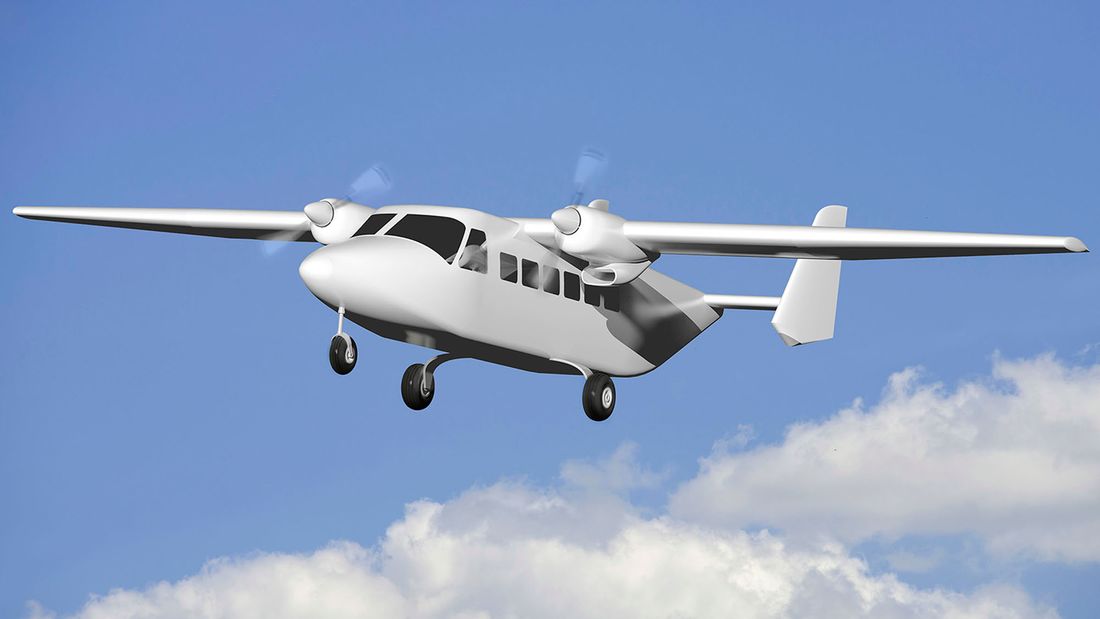 The benefits of diesel for aircraft
Finally, someone wanted to make a plane with a diesel engine, German made, it goes almost without saying. This type of engine, surely not ecological, nevertheless has the merit of consuming relatively little and being rather efficient. If we consider that a diesel engine with 100 hp, on a car, travels on average 100 km with 5 l of fuel on the highway, we can quickly expect that an airplane with 1000 hp, sufficient to transport a dozen passengers, can travel approximately 2000 km with 1000 l of diesel. Not bad at all, since a diesel engine is cheaper and lighter than a turboprop.
The RED Aircraft RED A03 Engine 12-cylinder diesel engine certified by RED Aircraft must be used in a twin-engine aircraft from the Russian aircraft manufacturer PRO-Avia.
PRO-Avia is working on a new 14-passenger twin-engine aircraft, which is in the initial design phase. It is clear that the new model will be powered by engines from RED Aircraft GmbH based in Adenau, Germany. The twin-engine is designed to perform a wide range of tasks and, depending on the manufacturer's website, offers a range of between 1,200 and 1,835 nautical miles depending on the load and configuration. Compared to a single-engine airplane, the twin-engine would have better take-off, landing and cruising characteristics and would be more reliable in operation. The plane would also facilitate the transportation of goods, including LD3-46 containers, according to a press release.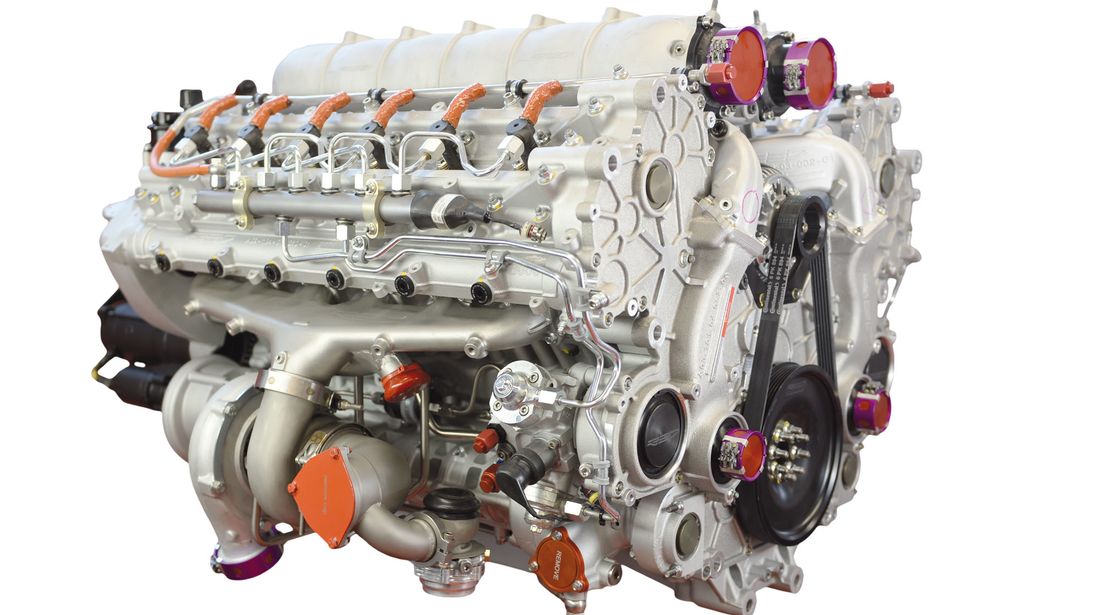 Motor made in Germany
The plane is a product with the label "made in Germany" and Russian roots. RED Aircraft is based in Adenau near Bonn, the name means Raikhlin Aircraft Engine Developments. The RED A03, approved by EASA and FAA, is a 12-cylinder diesel engine in an 80-degree V configuration with two rows of six cylinders operating independently. It is made of aluminum, has a power of 368 kilowatts (500 hp) and can be used with kerosene for aircraft. The manufacturer describes the RED A03 as a very efficient engine with low fuel consumption, which is also relatively quiet and emits little exhaust gas. In addition, the engine offers excellent performance at altitude.
"We are delighted that PRO-Avia is using our RED A03 as part of the preliminary design for its light, versatile twin-engine aircraft. It is important to note that our certified aircraft engine is a sleek design specially conceived for use on aircraft. We continue to work with other innovative companies developing hybrid solutions,"said Sebastian Glück, responsible for business development.
Pro-Avia is a Russian company engaged in the implementation, maintenance and improvement of aeronautical equipment. RED Aircraft GmbH is committed to the development of high performance piston engines for aviation. The company claims to offer a full range of engineering services necessary for the development of engines and powertrains.