The fear of flying is guaranteed here. I'll show you the 10 most dangerous airports in the world! Some of them are even located in dream vacation destinations like the Caribbean. Here, you are not afraid to fly, but rather to land! So relax and enjoy your flight – unless your plane is heading to one of the most dangerous airports in the world.
Top 10 most dangerous airports:
Juancho E. Yrausquin Airport in Saba, Caribbean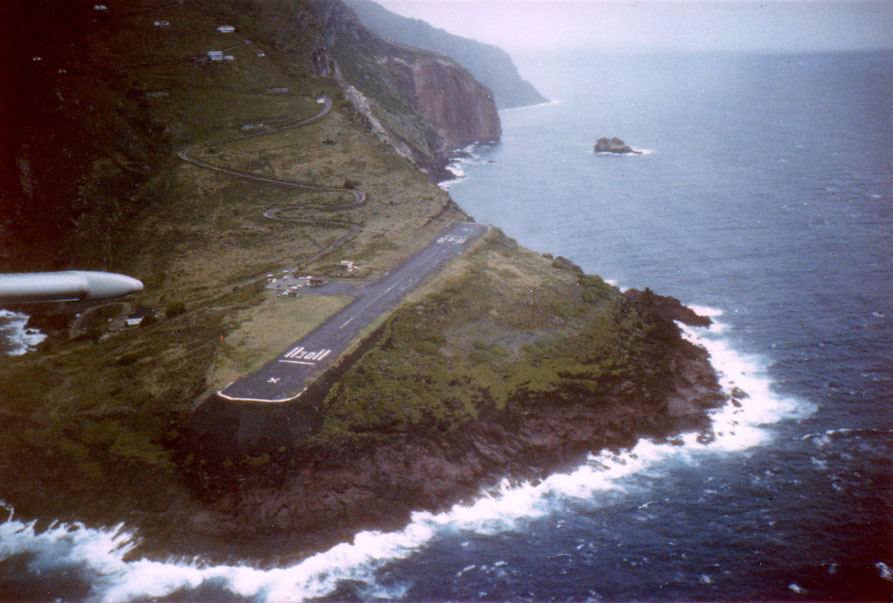 In fact, there was no need to build an airport in Saba anymore because there simply was no suitable place for it. Each suggested location was initially classified as too dangerous – until the mayor of St. Barts finally landed privately on the mountain, where Juancho E. Yrausquin Airport is today. From that same landing, Saba Airport is simply built there. True to the motto: if it works once, it should work subsequent times as well. One can actually speak of luck that no misfortune has occurred here, because on one side it climbs a mountain and on the other at both ends of the track directly into the sea. This means that there is no way to just let the plane taxi in an emergency. At around 400 meters, the track is officially one of the shortest tracks in the world.
Gustav 3 Airport in St. Barts, Caribbean
Yes, as beautiful as the runway on the Caribbean island of St. Barts may seem, the landing is anything but harmless. Located between the mountains and the sea, it is only 640 meters long. But what wouldn't you do to get to one of the most beautiful and luxurious islands in the world! People who visit this Caribbean island usually have enough money to get a private and very experienced pilot. They are lucky again.
Paro Airport in Bhutan, South Asia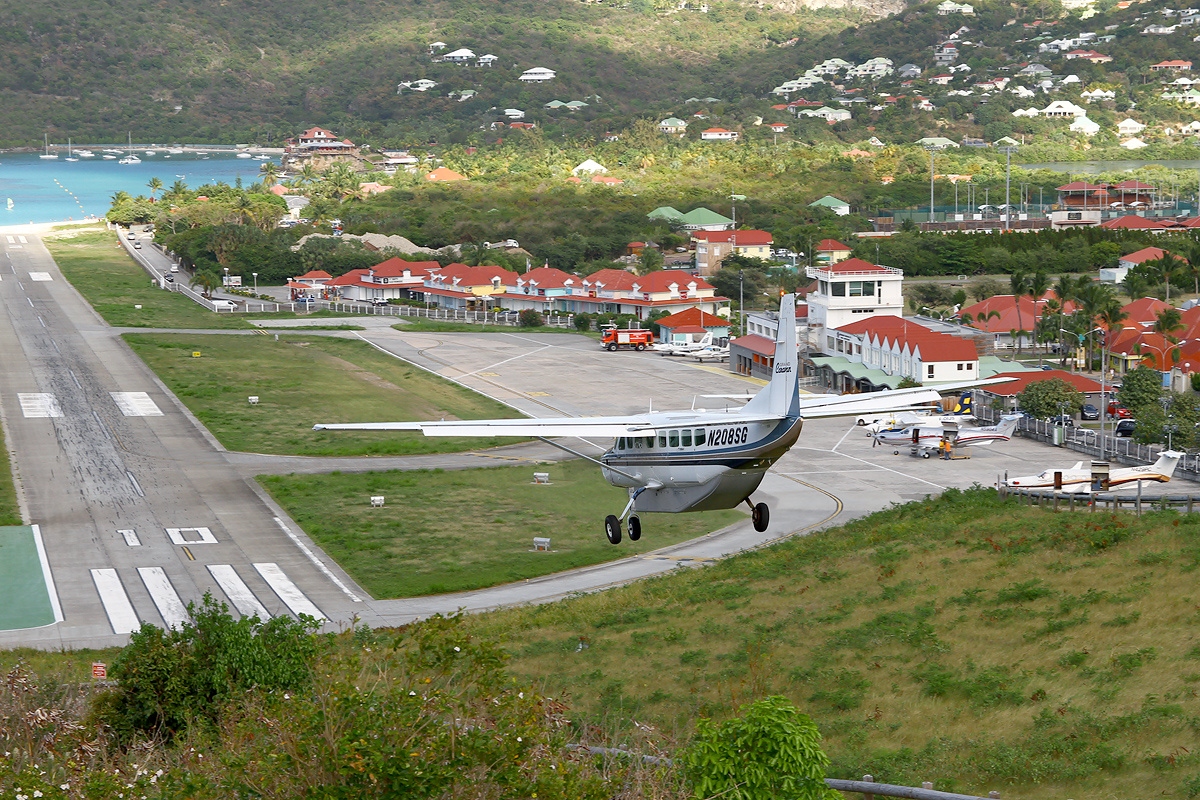 Bhutan's only international airport is located at an altitude of 2,236 meters. As this airport is also located in a deep valley, takeoffs and landings are only possible in good weather. In addition, only experienced pilots are allowed to land here, as the approach is considered very difficult. But at least the trail here is now almost 2 kilometers long; until 1990 it was only 1.4 kilometers long.
Princess Juliana International airport in Saint-Martin, Caribbean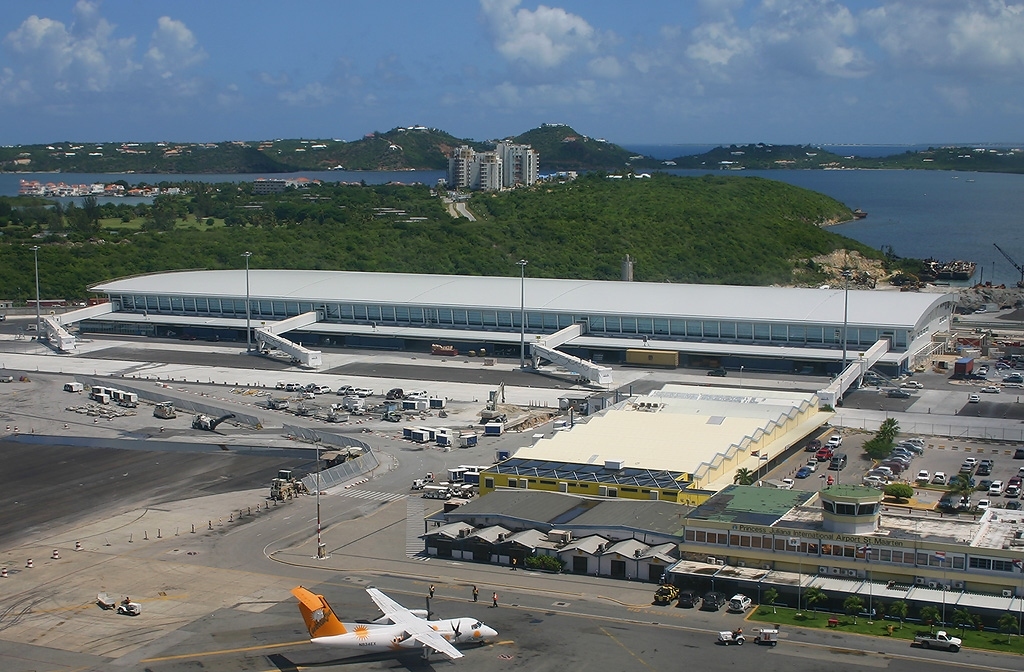 So whoever goes swimming here definitely has good nerves. I mean the beach right in front of Princess Juliana Airport in Saint-Martin. Most beach vacationers don't back down as soon as a huge plane lands, but anxiously wait for it to fly ten meters above their heads in the final stages of landing and grab onto a fence to resist the extreme wind triggered by the aircraft's turbines. Well, I think we all agree that there are definitely less dangerous things, right?
Toncontin International Airport in Tegucigalpa, Honduras
Even though the runway was extended a few years ago, Toncontin Airport, the international airport for the capital Honduras, is still one of the most demanding airports in the world. It is only 1000 meters above sea level and is also located in the middle of high mountains. I imagine this airport is not exactly the favorite runway for some pilots, especially since you have to land here at a slightly steeper angle than usual.
Tenzing Hillary Airport in Lukla, Nepal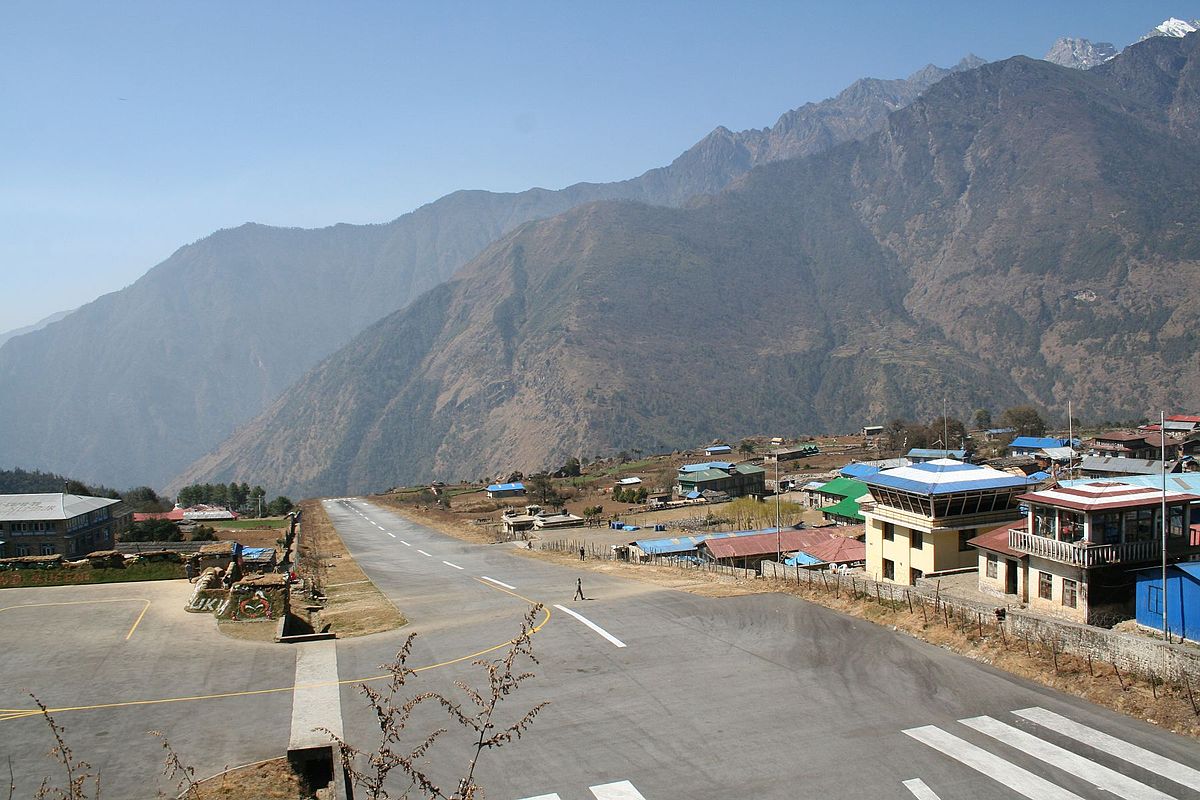 Okay, if you're that brave and dare to conquer Mount Everest, this airport probably won't be that scary for you. For people who wish to visit this region, Tenzing Airport is the only option. The runway is only 527 meters long and at the end of the flight path it descends 600 meters. Just thinking about it makes some people really uncomfortable, doesn't it?
Gibraltar Airport
Let's put it this way, Gibraltar is a bit narrow. The airport runway was to be built directly on Winston Churchill Avenue, the only road leading into Spain. This crossing is unique in the world.
As with a level crossing, the road is simply blocked during takeoff or landing. A bit odd, but after all Gibraltar needs an airport as well, although that's kind of weird, people probably thought.
Courchevel Aerodrome, France
A place that has twice served as the backdrop for the James Bond films must be special, right? And yes, this airport is in the middle of the luxury Courchevel ski area. However, this is not only special and extraordinary, but also dangerous. Anyone who flies here needs strong nerves, because the Courchevel aerodrome runway in the middle of the French region of Rhones-Alpes is very short and sits at an altitude of 2000 meters.
Funchal Airport in Madeira, Portugal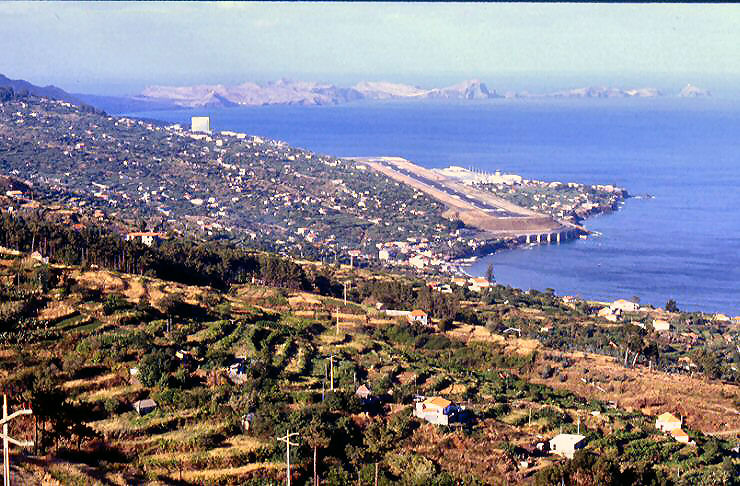 For this airport on the flower island of Madeira, the pilots need special training, because here too, landing is not really easy due to the immediate location on a cliff. The task of the pilots here is to compensate for the downwind winds and make a sharp right turn. This shouldn't be a problem for experienced pilots, but many passengers are surprised when the plane approaches the runway here. Depending on the strength of the wind, it can become quite fragile!
Congonhas Airport in Sao Paulo, Brazil
Congonhas Airport is located in the middle of a residential area and around it are many houses built close to each other. When the airport opened in 1936, São Paulo was far from the megalopolis it is today. Today, the airport only serves domestic flights, as Sao Pãulo has had another international airport since 1985 and above all it is safer, more pleasant for both passengers and residents.