Why it's a rental champ: a bestseller, suitable for small airports and one pilot operation
In 2002, Cessna decided to redesign its most popular jet, the Citation; the Citation Bravo was born. Its long range allows it to fly from Miami to New York, from Nice to Hamburg, while it's excellent short field capability, with reverse thrust, enables it to use small airports. High altitude performance is bolstered by its low wing loading, reducing angle of attack. The low overall operating cost of the Bravo rivals even that of the best selling turboprops. It can be flown by a single pilot, and includes the Primus 1000 Honeywell flight director and autopilot system.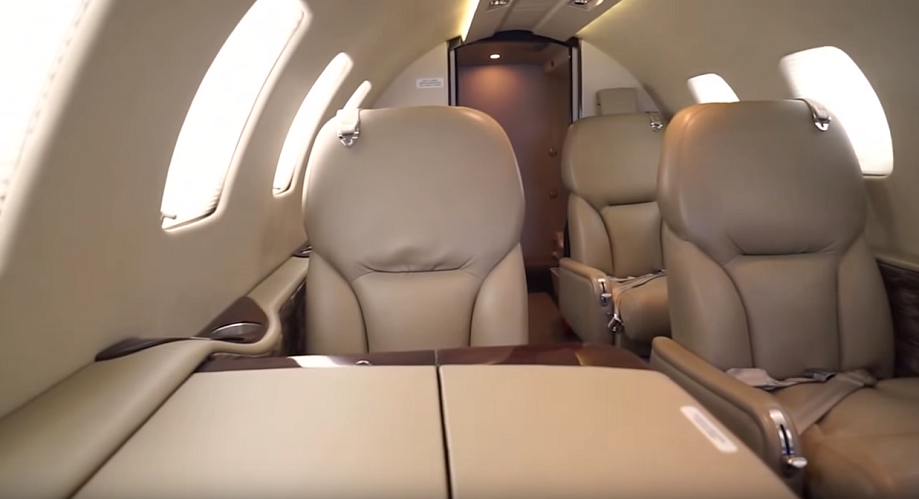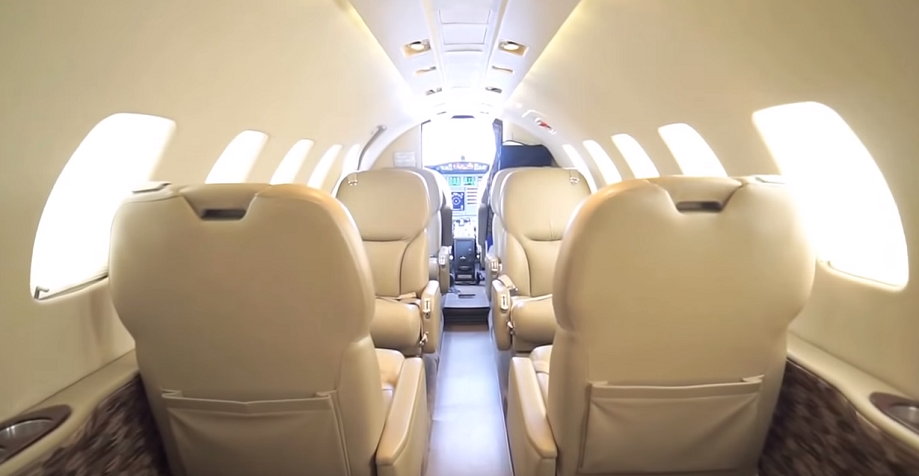 The cabin
The cabin features two working tables, leather upholstery and excellent acoustic isolation. Contact Private jet finder to book your private flights.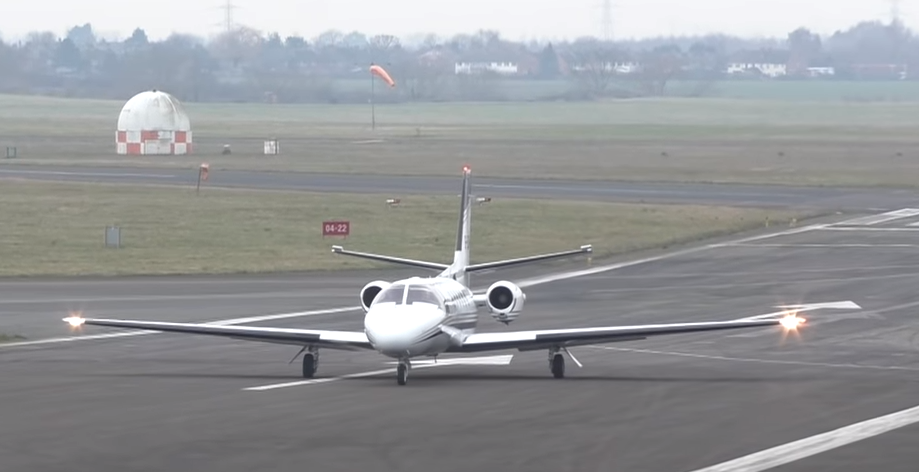 Data for Cessna 550 Citation II
Crew 2 or 1; passengers 12
Drive: type 2 turbofan engines – Engine type Pratt & Whitney Canada JT15D-4 – Power per TW 11.1 kN 2500 lbf
Speed 711 km / h 384 kts – 442 mph – Mmo (Mach max) Mach 0.7
Service ceiling 13,106 m 43,000 ft – range 3,169 km 1,711 NM
1,969 mi. Curb weight 3,364 kg 7,416 lbs – Max. Take-off mass 6.033 kg 13.300 lbs
Span 15.90 m 52 ft 2 in – Wing area 30,0 m² 323 ft²
Length 14.39 m 47 ft 3 in – Height 4.57 m 14 ft 12 in
First flight 31.1.1977 – Production status: is no longer in production – Total production 667
ICAO Code C550 C551 FAA TCDS A22CE – EASA TCDS A.207
Variants: T-47, Citation II / SP, Citation S / II, Citation Bravo