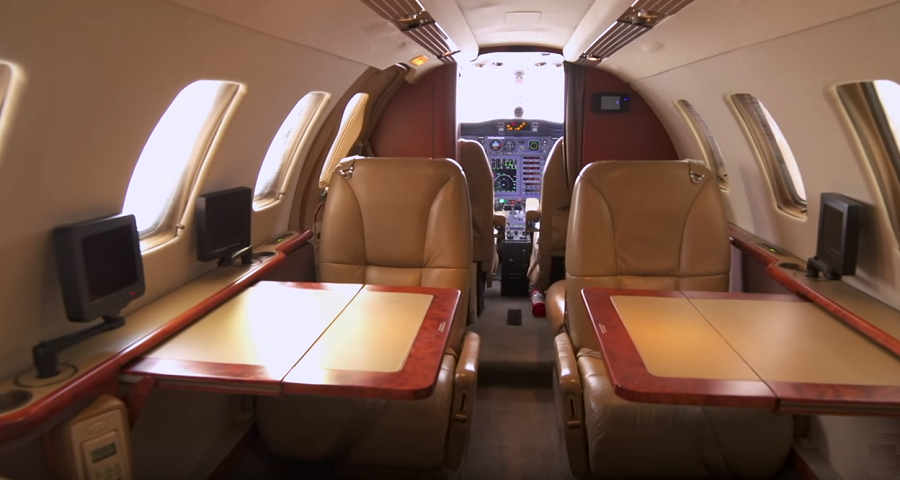 Why we consider the Cessna C525 Citation CJ1 a rental champ
because it can take off in less than a thousand meters and land in less than 800 m, which enable it to be operated in near any airport. It is very popular, with more than 700 units sold worldwide. Operating costs are also viable, at $ 1260 per hour. It can carry five passengers and two pilots, or one pilot and six passengers with the revised version CJ1 +.
The CitationJet is a twin-engine business jet of the US aircraft manufacturer Cessna, which belongs to the aircraft family of the Citation. He was the basis for the more modern variants Citation CJ1 +, CJ2 +, CJ3 and CJ4.
The Cessna Citation CJ1 (also known as Cessna 525) was presented together with the CJ2 1998. It replaced the Cessna CitationJet and is distinguished by improved electronics and effectiveness. The CJ1 was replaced by the revised version CJ1 +. The difference is above all a further revision of the avionics. Due to the installation of FADEC, the thrust deflectors on the engines of the CJ1 + as well as of the larger CJ2 + were eliminated. Due to these changes, the CJ1 (+) may be flown by a pilot.
Technical Specifications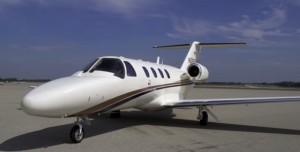 Exterior
Exterior Height: 13 ft 7 in
Wing Span: 46 ft 9 in
Length: 42 ft 7 in
External Baggage: 51 cu ft
Interior
Cabin Height: 4 ft 8 In
Cabin Width: 4 ft 9 In
Cabin Length: 11 ft
Cabin Volume: 201 cu ft
Door Height: 4 ft 4 In
Door Width: 2 ft
Internal Baggage: 8 cu ft
Occupancy
Operating Weights
Max T/O Weight: 10600 Lb
Max Landing Weight: 9800 Lb
Operating Weight: 7050 Lb
Fuel Capacity: 3220 lbs Lb
Payload W/Full Fuel: 430 Lb
Max Payload: 1350 Lb
Range
Normal Range: 775 nm
Max Range: 1161 nm
Service Ceiling: 41000 ft
Distances
Balanced Field Length: 4220 ft
Landing Distance: 4407 ft
Performance
Rate of Climb: 3230 fpm
Climb Rate One Engine Inop: 850 fpm
Max Speed: 381 kts
Normal Cruise: 381 kts
Economy Cruise: 307 kts
Cost per Hour: $ 1,279
Power Plant
Engines: 2
Engine Mfg: Williams
Engine Model: FJ44-1A