Private flights for individuals and families: this is what Otto Aviation promises with its new aircraft. It looks like an egg – and is supposed to revolutionize aviation.
Ultra-light, ultra-cheap, ultra-economical: this is how the airplane of the future should be. The American company Otto Aviation has just officially presented a new model which should meet these requirements: the Celera 500L.
"We believe the Celera 500L is the biggest thing that has happened to the aviation and travel industries in the past 50 years," a press release read. The plane offers room for six passengers and should also be chartered by families and individuals – at the cost of conventional flights.
It still needs time until delivery
The secret of the plane lies mainly in its unusual shape – a kind of egg. This should make it particularly aerodynamic and fuel efficient. It is propelled by a propeller at the rear.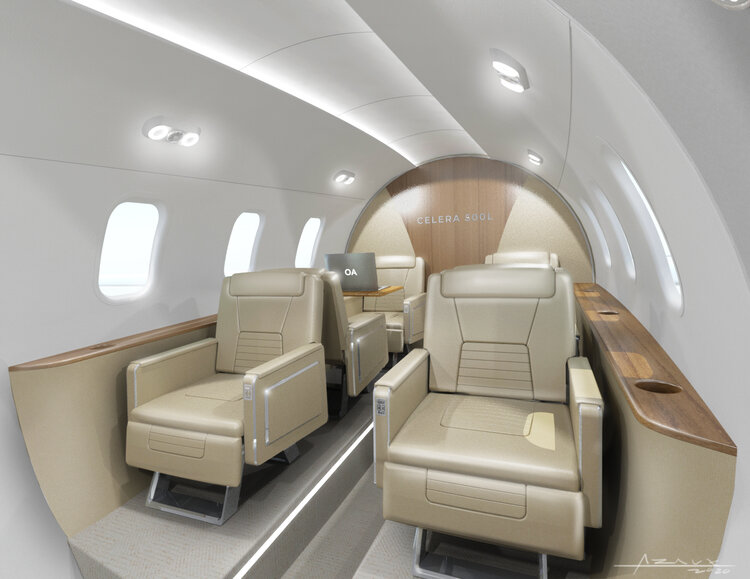 The range should be greater than 7,300 kilometers, the flight speed should be around 720 kilometers per hour. The company estimates the operating costs at around $ 280 an hour – conventional business jets are six times more expensive. But it will take some time to hit the market. So far, the aircraft has made 31 test flights. The aircraft is expected to receive the necessary approval by 2023 – delivery is expected to begin two years later.

The diesel aircraft is powered by a single RED A03 V12 diesel engine from German company Raikhlin Aircraft Engine Developments. The same engine powers a Russian aircraft soon to be on the market. I have already written here about it. The engine has been certified by the European Aviation Safety Agency (EASA) and the Federal Aviation Administration (FAA) and can run on kerosene or biodiesel.
Technical specifications
speed: 390 kn; 720 km / h
range: 4500 nmi (8300 km)
consumption 18-25 mpg (7.7-10.6 km / L)
cabin height: 1.8288 m
cabin volume: 12.68 m³