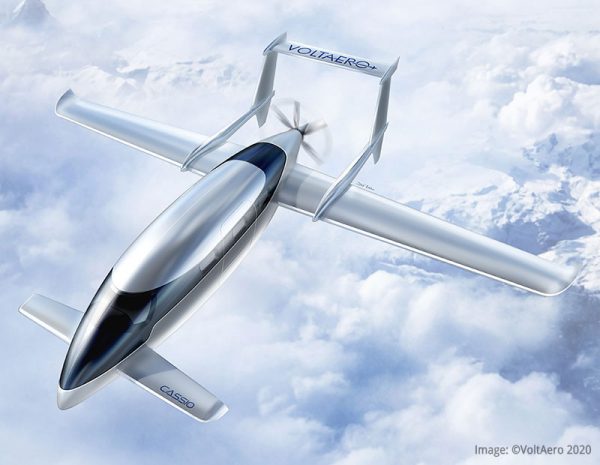 The prototype of the private jet from the French VoltAero is already flying – Commercialized in 2022
Jets, and in particular any type of private jet, are increasingly criticized because of their emissions, although these represent only 2% of global CO2 emissions, compared to 50% for land transport. As with electric cars, the future looks bright for electric planes, but not in the short term. Indeed, batteries are heavy, and each kilogram of batteries can store roughly 10 times less energy than a kilogram of kerosene. So electric planes have both a power and range problem, due to the relatively weak batteries.
It's for this reason that many aircraft manufacturers, including Boeing and Airbus, are developing prototype hybrid aircraft. These are planes that are equipped with electric motors powered by propellers, having a range close to 1000 km thanks to combustion engines that support electric motors in two ways. Some use a gas or kerosene turbine as a generator to recharge the batteries during the flight. Others have a internal combustion engine, turbine or piston, which directly powers the propellers, taking over from the electric motor when the batteries are exhausted, or supporting the electric motor, like what happens on hybrid cars;  or having  both engines working simultaneously.
This is the case of VoltAero, a French start-up based in Aquitaine, which already has long experience in the development of hybrid aircraft. The VoltAero hybrid power module combines the power of an internal combustion engine and three electric motors.
VoltAero's hybrid module combines a six-cylinder Nissan engine with 3 electric motors – Indeed, the founder Botti, former Chief Technical Officer of Airbus, and his team at Airbus have marked the history of aviation when their Airbus E-Fan became the first all-electric aircraft to cross the English Channel in 2015.
Five years later, Botti and his VoltAero team plan to do the same with the Cassio 2, but on a much larger scale. There are few teams with so much experience in electric hybrid aircraft, and Botti himself has spent ten years developing fuel cells at General Motors.
VoltAero designed the all-composite Cassio 2 with its partner Aero Composites Saintonge. The unique urban air mobility aircraft (UAM) can be configured in different ways, like a "soft" hybrid with four or six seats (think of the original Toyota Prius with its gasoline engine and its electric motor ) or a nine-seater with two Safran ENGINeUS 45 electric motors that allow the aircraft to operate only on battery. VoltAero has teamed up with Solution F , a Formula E racing company, to develop the Nissan V6 biofuel engine that spins the rear propeller while recharging the batteries.
It goes without saying that, the large line jets carrying more than 100 passengers being too heavy to be equipped with electric motors and batteries, even with the support of a thermal engine, it will be private jets and regional flights the first to benefit from hybrid technology.
A private jet in three versions
VoltAero's private hybrid jet, Cassio, will be offered in three versions, each sharing a high degree of modularity:
Cassio 330, a four-seat configuration with propulsion from a combined hybrid-electric power of 330 kilowatts;
Cassio 480, configured with six seats and a hybrid electric power of 480 kilowatts;
Cassio 600, with a capacity of 10 seats and a hybrid electric power of 600 kilowatts.
Performance
Autonomy: 3.5 hours (extension possible to 5 hours)
Range: 800 miles – 1,350 km
Cruising speed: 200 knots – 370 km / h
Takeoff / landing distance: less than 1800 feet – 548 m
Maximum takeoff weight: less than 2.5 tonnes (EASA CS23 certification)
Availability: 10 hours / day (equivalent to around eight rotations per day).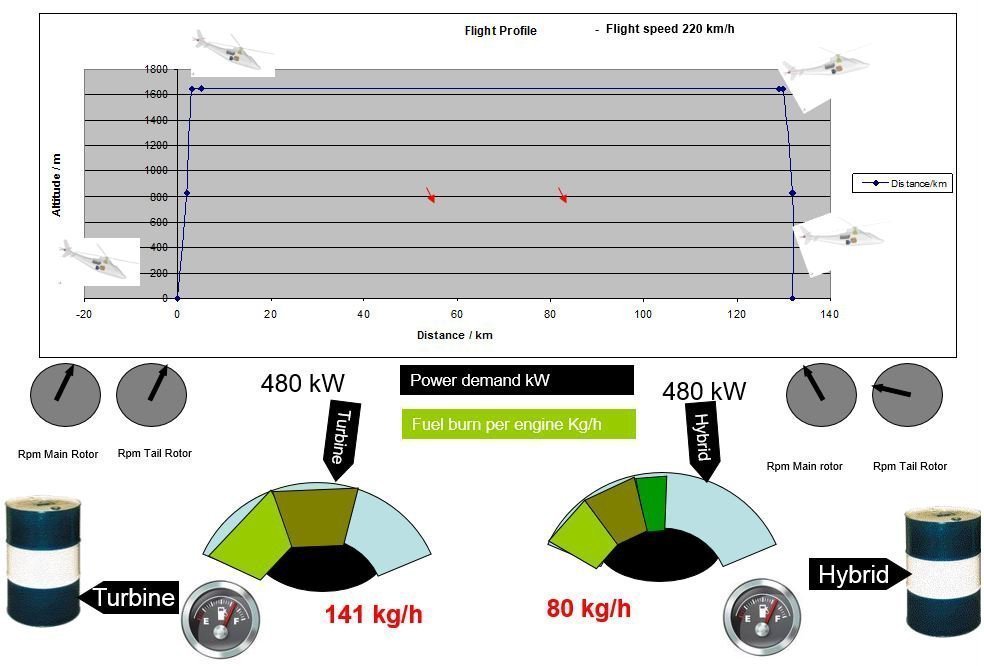 Ecological and economical
This private jet surely has all the assets to succeed: on the one hand, it offers almost the same benefits of a small turboprop, in terms of speed and autonomy; on the other hand, it consumes 44.3% less fuel, and it is all the more ecological as its piston engine runs on biofuel. What's more, it only takes 548m to take off and land, much less than a small private or turboprop jet.