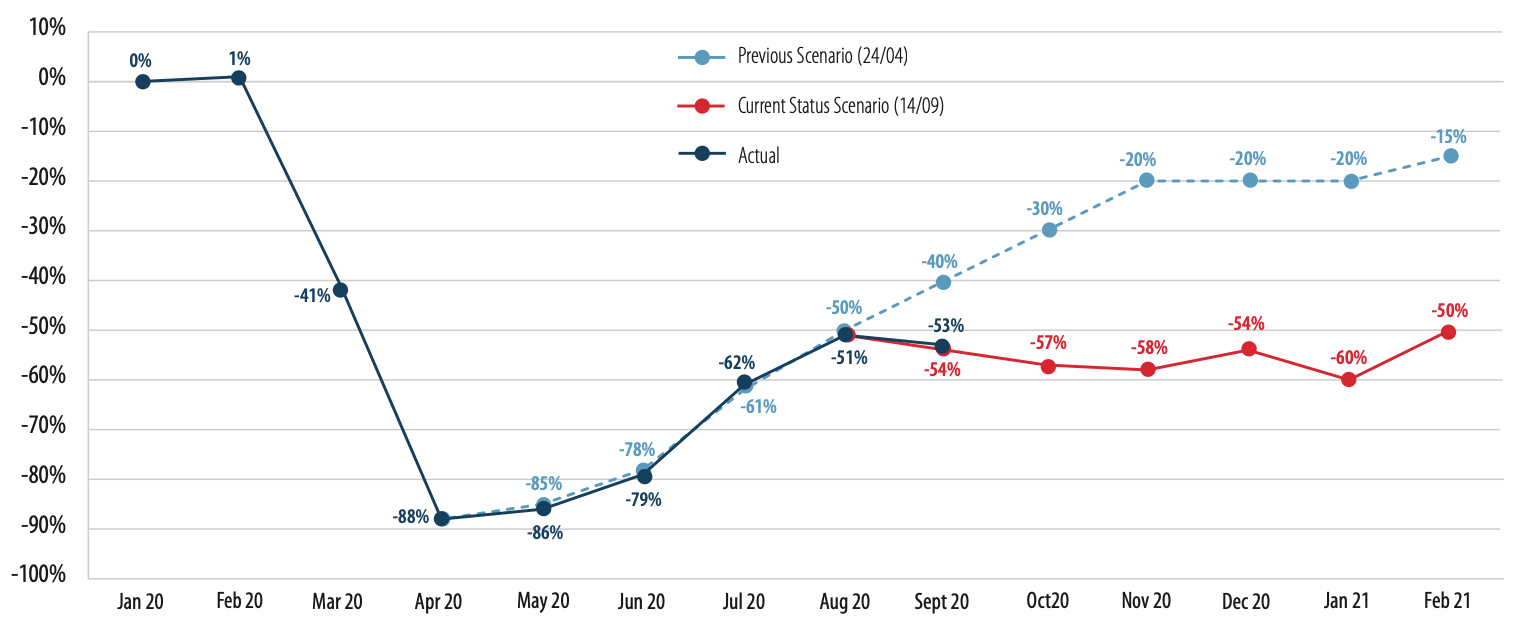 European air traffic control has revised its forecast for air traffic in Europe significantly lower. It shows that air traffic is stagnating.
This is how hard winter will be for European aviation
Aviators in winter: the hard time is just coming. Two years ago they talked about chaos summer. The European airways and airports were so congested in the 2018 high season that delays in air travel became the norm. Now it sounds like a story from 1001 nights.
The Covid-19 pandemic almost brought air traffic to a standstill in Europe in spring 2020. And after a recovery from June onwards, borne by a pent-up need for vacation, demand is already falling again. Because more and more states are introducing travel restrictions or quarantine obligations again.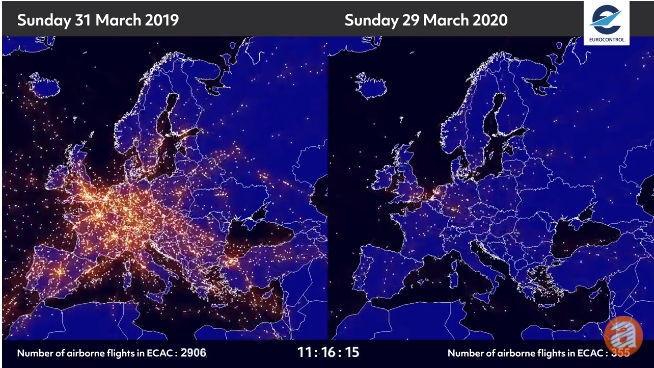 Not just slower – stagnation
"We are now going backwards, and this is really worrying for the whole industry", comments Eamonn Brennan, director of Eurocontrol. "There is a lot of confusion and very little trust among the passengers." Not to mention that the pandemic has increased the ecological awareness of people, who consider, rightly or wrongly, air travel as too polluting. In reality, pollution from airplanes is not as important as many people think. The European air traffic control authority has therefore radically adjusted downwards its forecasts for air traffic in Europe.
So far, Eurocontrol expects the number of flights in European airspace to decline by 30% in October.
In the corrected scenario, it is minus 57%. And in December, it is now minus 54% instead of minus 20, in February 2021 instead of minus 15 minus 50%. So the recovery is not just happening more slowly, it is stagnating.
Private jet charter is not doing so badly
Indeed, those who can afford it, to avoid the risk of contagion linked to the flight in planes crowded with potentially contagious passengers, resort to private jet charter.