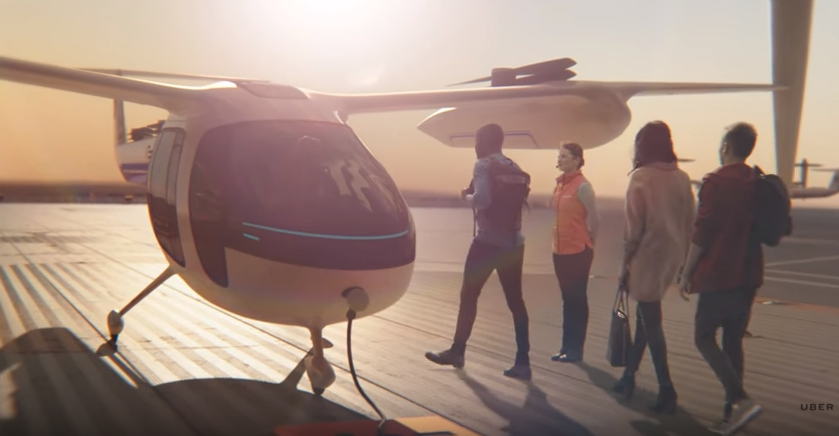 Uber's mobility of the future is great for private jets rental and ownership.
There are all sorts of flying taxis, from those for long journeys to short journeys from cities. Imagine to land at the airport on a private jet, jump on a flying taxi and get right at the door of your destination in a few minutes, avoiding lengthy car journeys, traffic jams and parking problems.
After announcing the desire to enter the world of flying taxis, Uber presents the new range of prototypes of vertical takeoff and landing aircraft, the Embraer and the Pipistrel, to cover every type of transport need. Los Angeles will be one of the first US cities to have this revolutionary service and the first demonstration flights will arrive by 2020, while commercial ones will arrive by 2023.
"Today – Uber's Chief Product Officer Jeff Holden explains – Uber's annual high summit has" taken off "in showing the progress made by the aviation industry to make UberAIR a reality by 2023. This includes designing several vehicles, a 'appropriate technology to support batteries, produce and build an "operating system" that will ensure security, accuracy and environmentally-friendly services on a large scale that will allow cities to radically improve their transport networks. This huge effort to get a flight with a click, can only be achieved through a close collaboration between the public and private sectors".
It must be said that Uber will not become a flying taxi manufacturer but will forge partnerships with industry leaders to produce vertical takeoff and landing aircraft (VTOL) to be used for UberAir.
So many models. What will come first is uberAIR that will fly over 300 m above the ground at a speed of 240-320 km / h. The model features four sets of electric propellers for vertical take-off and landing that will make the aircraft safer and help reduce noise, making it much quieter than existing helicopters.
The model is electric and the battery life expected to be recharged is about 97 km with only one recharge. Each vehicle is equipped with four sets of electric propellers dedicated exclusively to take-off and landing. Each series has two rotors that rotate in the same direction allowing the vehicle to lift.
And we are only at the beginning, because for now Uber announces that eVTOL vehicles will be driven by pilots but will soon only be self-driving
Then there is the Embraer X (which comes from the company that has designed, developed and certified nearly 50 aircraft models, delivering over 8,000 aircraft in 100 countries). Pipistrel, producer of the world's first electric aircraft approved by the FAA, the 'Alpha Electro, has shown a new prototype that uses dedicated propulsion systems for vertical travel and takeoff.
Other agreements are then made with Karem Aircraft (for the Butterfly, a four-wheeled convertiplane with four large rotors mounted on the wings and tail), with the US Army, with E-One Moli, for the development of batteries, and finally with NASA that will produce data necessary to support the creation of industry standards, rules and procedures for the Federal Aviation Administration (FAA) and other regulations.
In short, the revolution is announced.