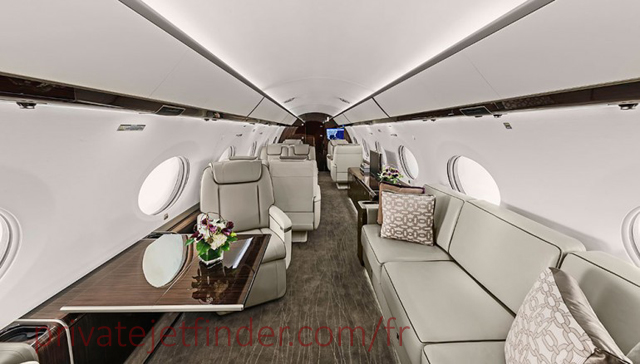 Time is money and companies invest to save it even on business trips. In a global economy where the time factor has taken on the greatest importance, the private jet has become an indispensable work tool. Goodbye to queues at check-ins and wait times for security checks. With a private jet the time from arrival at the terminal to boarding is only fifteen minutes. Beyond the well-known personalities and the last captains of industry, the desire of an elite to move quickly and without more barriers is what makes the market.
Private jets, a business in great revival
After a sharp decline in the 2008-2010 period, the private air transport sector has been recovering in recent years. Europe, with around 3000 aircraft and 900 companies, is the second largest market in the world with a value of around 18.6 trillion dollars. America is one of the most flourishing markets with 10,355 business jets and the UAE has grown double-digitally in recent years with an almost saturated market. In Europe, instead, the market holds in England, Germany and France, where the Nice airport has never suffered from the recession. The future of business aviation, however, seems to be China, destined to become the largest aviation market in the world. Personalized services, comfort and unique events Thanks to access to over 5,000 airports worldwide, flight times are halved. An integrated network of maintenance technicians, programming staff, weather experts, ramp agents, catering operators, security and ground transportation workers work together to organize the flight down to the smallest detail.
Exclusive services
Exclusive services also include unique events such as a private concert by Andrea Bocelli in Tuscany, a tennis lesson with champion Roger Federer, a personalized dinner at the best restaurant in the world. Among the value-added services available on the business jets provided by the best companies: a driver to organize the transfer to the airport, 24-hour assistance for information on visas and permits required for travel, beds with cashmere blankets, exclusive catering, travel items and toiletry kits of the best brands. During the trip you can work thanks to the satellite Wi-Fi available on the aircraft or distract yourself with a high resolution movie. But how much does it cost to travel like this?
Private jets, very expensive? It depends…
A six-seat plane, in general, can cost around 3 thousand euros per hour of flight, one of eight seats 4 thousand. The price range can range from 10,000 euros per hour for long-haul aircraft such as the Gulfstream 550 also used by Robert De Niro. An exemplary case is that of the top management of a company that from France must go in the day to Sweden for a Board of Directors: just under 14,000 euros, all inclusive ". Now, let's imagine that this company's top management consists of 8 people, and that they have to reach a producing plant which is located far from big airports, but much closer to a small airport suitable for private jets. Overall, under certain conditions, private jet hire is more convenient and even more cost effective than flying with an airliner.
In the Asian region, manufacturers focus on China and India
In the last Business Aviation Fleet & MRO Aviation Week in the analysis it is indicated that the world fleet of business jets will grow by 2.3% per year until 2025, from 31,000 aircraft to almost 38,000 business jets. In countries where economies are growing at a dizzying pace, including China, India, South America and Africa, business jet orders are also increasing. The business aviation sector in Central Asia is expected to grow three times over the next decade and will emerge as the third largest aviation market by 2020.  In China there are currently 500 aircraft for this business but over the next 10 years it is expected that over 700 aircraft will be sold with an estimated 2025 aircraft total fleet of 1100 (source Bombardier inc).