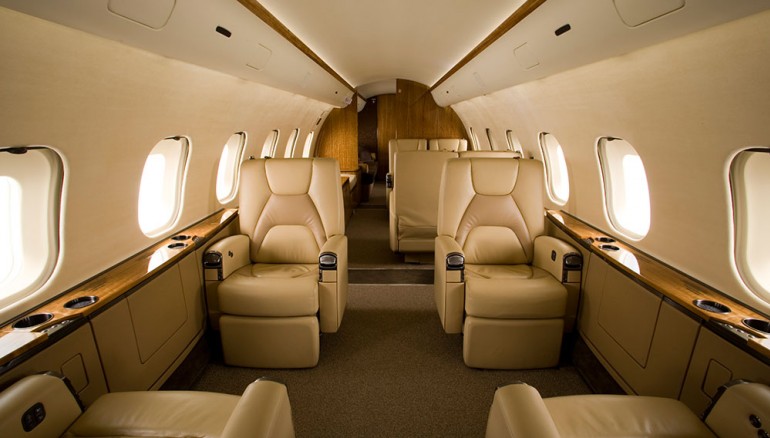 Not only are disinfectants running out, private flights tickets are also becoming scarce …
In the wake of the coronavirus epidemic, the global economy is sinking. However, a special branch is spared by the new virus and is even taking off to new heights: the private flights companies.
And the huge demand does not come only from the rich and the beautiful. No, ordinary people are currently booking luxury planes. "There are a lot of people asking questions about private jets – even those who can't afford it," some even companies say, "We are seeing an increase of 300 percent." Crew and pilots sometimes wear protective suits to protect their customers from the sources of the Corona virus. Inquiries have increased in recent weeks due to the corona virus and not necessarily for regular passengers, but for people who may not have money and who do not normally fly in private flights. Some private jet rental companies even have all the essentials against the virus for passengers. "We have large barrels of hand sanitizers at all of our stations," said a spokesperson. But even there, demand exceeds supply. Airlines are struggling to reorganize disinfectants.
As I already wrote here, private flights avoid several occasions of contagion. Not only do you avoid long queues at crowded airports that are surely very contaminated with coronaviruses, but you fly with few other passengers, who are often those with whom you share your daily life, at work or at home.
The case of Chinese students in the USA, who return to China by private flights
In the United States, coronavirus infection pushes Chinese students to leave the country. Parents with enough money get a private jet for their offspring, as more and more charter flights between China and the United States are canceled. A seat on a flight from Los Angeles to Shanghai, for example, costs $ 23,000, according to Air Charter Service. In the United States, the number of infections is currently skyrocketing, while in China there are no new infections, according to official government data.
The incredible private flight of an Iranian asylum seeker
An Iranian woman has been detained at Frankfurt am Main airport for a month and immediately requests asylum. Reason: because she fell in love with a married man in her country of origin, she is now threatened by her brothers and is in danger. As there are hardly any flights to Tehran, the federal government now wants to fly her in a private jet. But the officials don't believe her. They find that her asylum request is "manifestly unfounded". The woman is taken to the Frankfurt Airport Detention Center and is expected to return to Iran. But how? The German state cannot find flights for her. First, the downing of a passenger plane near Tehran in January, then the global corona crisis, in which Iran was particularly affected very early; many airlines have now suspended flights to Tehran.
Charter flight next week
The woman has been detained at the airport for a month now and, at the start of next week, may face "rejection" – entirely. She should then be brought to Iran on a specially chartered plane for herself and another woman, accompanied by police, interpreters and medical personnel.
How much do private flights cost in Europe?
Much must be spent on a private plane flight in Europe. A seat in a private jet costs on average around € 6,800. Shorter flights, for example from Nice to Paris, are available for 5000 euros. But on long private flights, it is really expensive! From Paris to New York, for example, a private plane is quite expensive, more than € 10,000 per person.