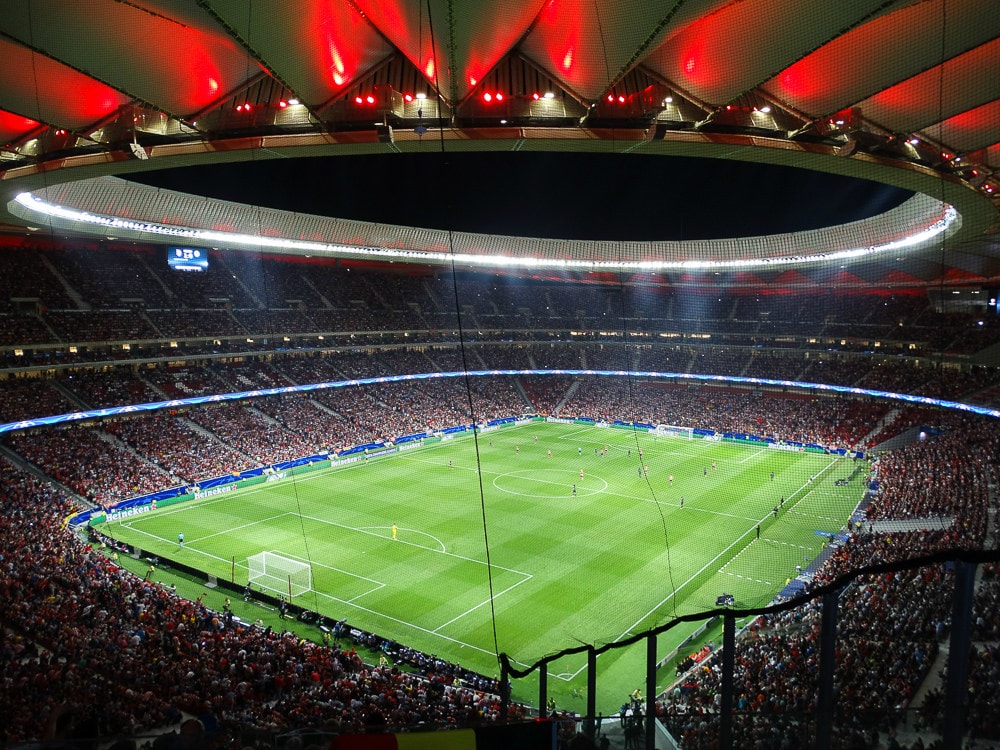 Flying to the champions league final
On June 1st 2019, the champions league final will be played in Madrid, at the Estadio Metropolitano, called also Wanda stadium for sponsorship reasons. Although the two contendants are not yet known, pending the second matches of the two semi finals, Ajax Amsterdam vs. Tottenham Hotspur, on one side, and FC Liverpool vs. FC Barcelona, on the other, it seems quite likely that the two finalists will be Barcelona, almost for sure, and Ajax Amsterdam, most probably.
As usual, the most prestigious game of the year, for the most popular sport worldwide, will draw many spectators. As a consequence, hotel and accommodation prices skyrocket, as well as airline tickets. One of the pleasure of watching a soccer game is sharing the experience with other people, whether the family members, friends or colleagues, and even business partners. Many people with travel to Madrid by bus, many others by train, and a good chunk will just fly to Madrid, with charter flights or regular airline flights. Wealthy people and company would prefer flying by private jet, to be more comfortable and save time.
Going to the champions league final by private jet
Numerous other charter and company jets are expected. For the 2015 final between Barcelona and Juventus, in Berlin, a charter company for private jets had announced 40 flights to Berlin alone. Most of these expensive flights for wealthy private clients or company managers will not start in the cities of the two finalists, ​​but in London and Moscow.
No matter which teams will play the final, the trip to the Champions League final in Madrid is an extremely expensive fun because of horrendous airfare, and skyrocketing hotel prices.
Champions League: So you still get tickets for the final
The official sale of tickets for the final in Madrid is already over. From 14 to 21 March, purchasers had to sign up for UEFA to have the chance to win a ticket to the final. If you still want to secure your place in the stadium, you have to go back to second-party providers such as viagogo.com or ebay.
Champions League Final: How much are the tickets?
Officially, UEFA has set four categories for the final in the Estadio Metropolitano, ranging between 70 and 600 euros. However, the private providers are usually much more expensive, since they are not dependent on official prices. Therefore, the costs could reach up to 3000 euros.
The categories in the overview:
| | |
| --- | --- |
| Category | Price |
| 1 | 600 € |
| 2 | 450 € |
| 3 | 180 € |
| 4 | 70 € |