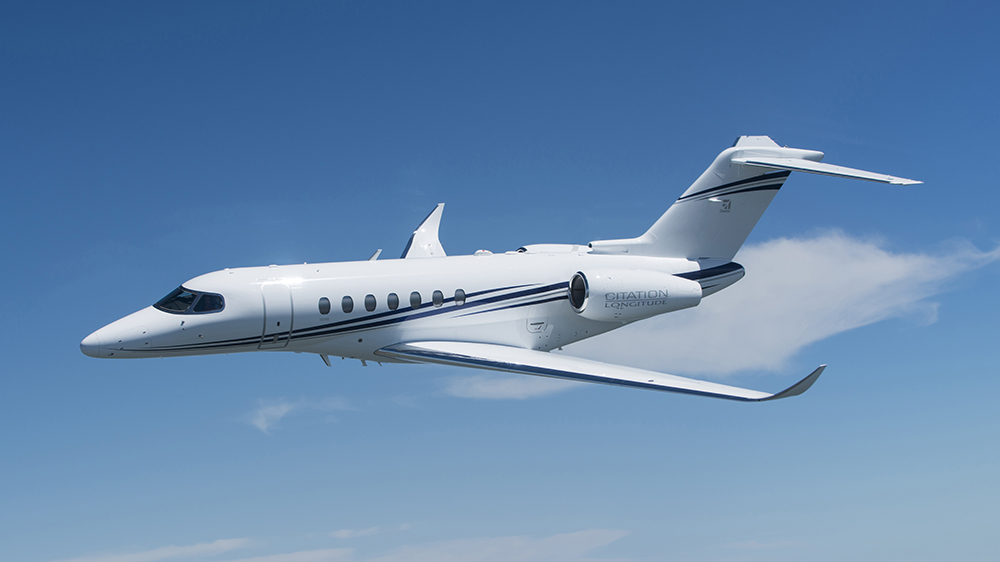 To stand out from the other aircraft in its super-midsize class, Cessna boast to have created the quietest cabin possible. Look at the data below, this private jet is the quietest, most silent ever!
Citation Longitude: 67 decibels
Gulfstream G280: 69 decibels
Embraer's Legacy 500: 70 decibels
Bombardier's Challenger 350: 72 decibels
Commercial passenger jet: 79-84 decibels
Rolls-Royce Phantom VIII (inside cabin at 62 mph): 54 decibels
Lawn mower: more than 120 decibels
Electric lawn mower: more than 80 decibels
Ferrari 488 GT3 (full throttle at 50 feet away): 102 decibels
Cessna Citation Longitude is on duty
Textron Aviation has delivered the first Cessna Citation Longitude. The Super Midsize Jet had just received the FAA type approval on September 21, 2019.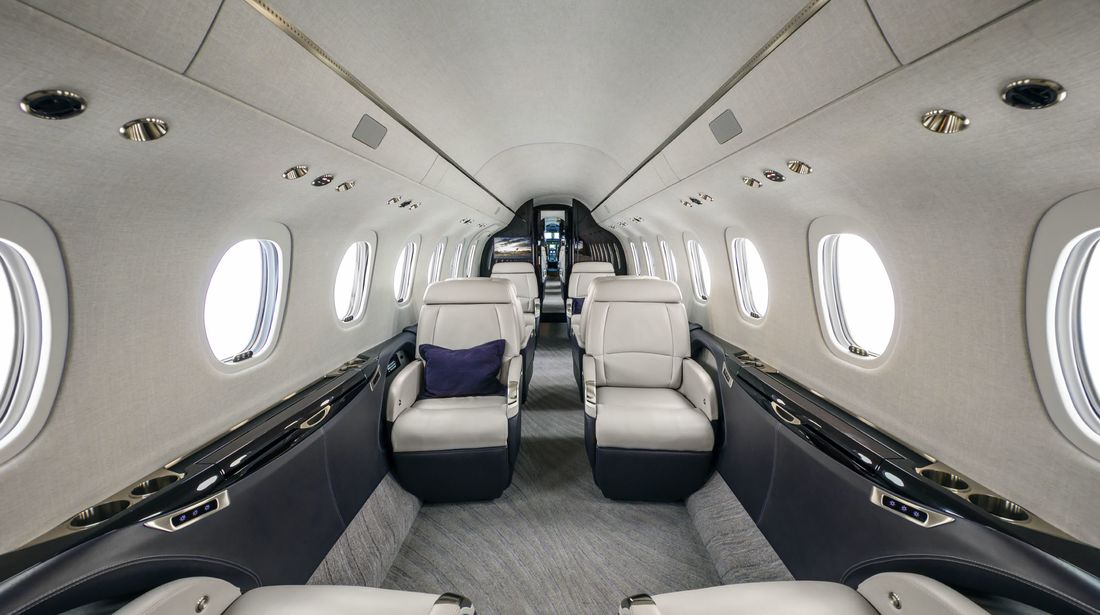 "The newly certified Citation Longitude brings unrivaled technology to the business travel market for both passengers and pilots. It offers our customers the most efficient and productive Super Midsize Jet that is now in operation. We are very excited to be launching this program, "said Ron Draper, President and CEO, in a press release.
The cheapest aircraft in its class, thanks to the longest maintenance intervals
According to the manufacturer, the longest maintenance intervals in its class were highlighted: 800 hours or 18 months. This makes the Longitude the cheapest aircraft in its category. "The Longitude was designed to maximize reliability and availability for our customers," added Kriya Shortt, senior vice president, global customer support. "Longitude's industry-leading on-board diagnostic system is supported by the Textron Aviation team with 3,000 customer service staff. Our experienced technicians, trained during the development of the program, are ready to assist our customers anywhere in the world. "
A clean sheet design
The Citation Longitude is considered to be a clean sheet design that has been redesigned from scratch with new technology throughout the aircraft, writes Textron Aviation. Longitude is tailored to the needs of pilots and passengers alike. The private jet now takes on the role of the flagship in the Citation family. For example, Textron Aviation advertises with the particularly quiet and spacious cabin, which offers a print height of 5950 feet (1813 meters) when cruising. The FADEC-equipped Honeywell HTF7700L turbofan engines each deliver 34.1 kilonewtons of thrust. Automatic thrust control and envelope protection ensure that the longitude always flies in the safe area. The cockpit is equipped with the Garmin G5000. At the very beginning of the development program, the longitude exceeded the originally envisaged range by 100 nautical miles and now flies 3500 nautical miles (6482 km) non-stop. The maximum cruising speed is specified by Textron Aviation at 483 KTAS (895 km / h). The Longitude also has a particularly quiet cabin with generous legroom and a pressure height of 1,800 meters when cruising. There is space for up to twelve passengers on board.