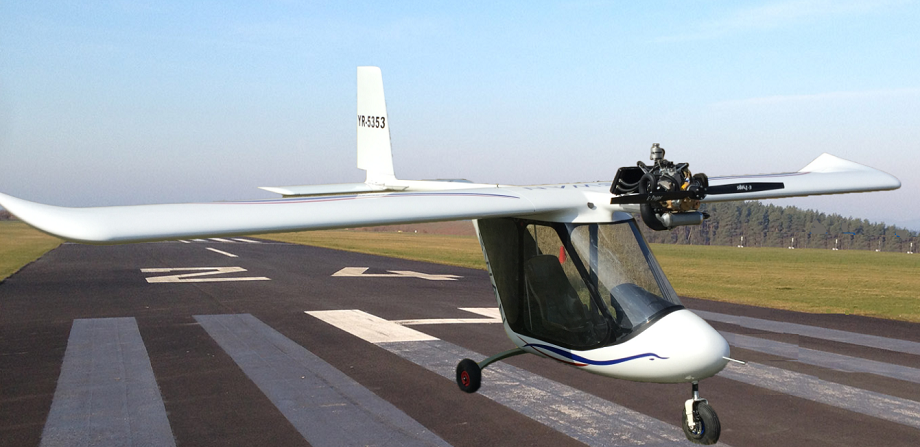 More a private plane for sport than for travel
Of course there are do-it-yourself planes that are cheaper, but if you consider the purchase of a reliable private plane with a discreet range, 320 km, then you can consider that the Swan of 120 kg is indeed the cheapest private plane in the world. Admittedly, given its speed, and its transport capabilities (it is a single-seater), it is more a private plane for sport than for travel, even private flights. It is nevertheless convenient to transport and use.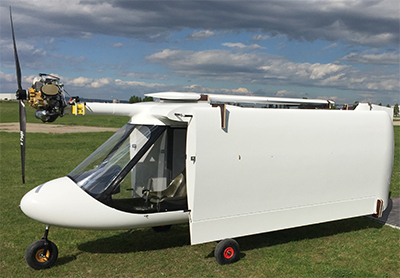 In Freiburg and Halle-Oppin, Germany, another business partner of Romanian UL aircraft manufacturer Modern Wings recently started offering advice and service for the 120 kilo UL Swan. An electric version of the single-seater can also be ordered.
An ultralight aircraft
The Swan is an ultralight aircraft of the 120 kilogram class which can legally fly in Germany as a light air sport device, as the Romanian type certification is recognized in Germany. However, this only applies to the 120 kilogram class. Nine ULs of this type are already flying in Germany due to this regulation. At the 120 kilo UL meeting last weekend in Stendal, the ninth Swan aircraft was delivered.
Two-stroke engine
The Swan is powered by a very light, Italian-made two-stroke internal combustion engine of the Polini Thor 250 DS type with dual ignition. This engine is water cooled and delivers 36 horsepower at 7,500 rpm. Like all two-stroke engines, it consumes and pollutes more than a four-stroke engine, also because it is fueled with gasoline and 2.5% oil. With a wingspan of just 7.80 meters, the high-deck is easy to maneuver. The 5.30 meters long UL can be folded to 3.30 meters for transport, and the height of 2.59 meters can be reduced to 1.85 meters for transport. The wings are foldable. According to the manufacturer, the Swan can be set up from the folded transport mode in about 15 minutes.
Unlike other ULs in the 120 kilo class, the Swan offers easy conversion from conventional UL training two-seaters such as the C42 or FK-9 thanks to its front wheel configuration. Adjustment is not necessary due to the center of gravity under the pilot's seat. The Swan reaches a speed of about 90, maximum 100 kilometers per hour when cruising. The range is 320 kilometers. An electric version can be ordered, but so far there has been virtually no demand.
Competitive price
The base price without rescue, radio and trailer for the Swan is around 31,000 euros (VAT included). Complete with rescue, radio and trailer as a mobile hangar, the Swan costs 39,955 euros (including VAT). Financing is also possible for interested customers.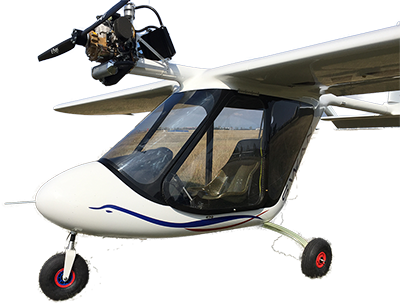 Dimensions: Wingspan: 7.8 m
Sash surface: 10.28 m2 length: 5.30 m / folded 3.30 m Height: 2.59 m / folded 1.85 m. Wheelbase: 1.5 m
Load factors: + 4G / -2G Crowds
Empty weight, with rescue device: 115 kg with POLINI 200 (standard version) 118 kg with POLINI 250 Maximum takeoff weight: 250 kg
Speed – Stall speed: 61 km / h Stall speed with optional flaps: 44 km / h
Cruising speed: 90 km / h POLINI 200 (standard version) 105 km / h with POLINI 250 maximum speed:
100 km / h with POLINI 200 (standard version) 130 km / h with POLINI 250 Climb speed: 2.2 m / s with POLINI 200 (standard version); 2.6 m / s with POLINI 250
Distance / range from the taxiway on take-off:
110 m with POLINI 200 (standard version) 90 m with POLINI 250
Take-off distance (obstacle 15 m): 230 m with POLINI 200 (standard version)
190 m with POLINI 250 landing distance (15 m obstacle): 170 m Landing distance: 80 m Range:
270 km with POLINI 200 (standard version) 320 km with POLINI 250