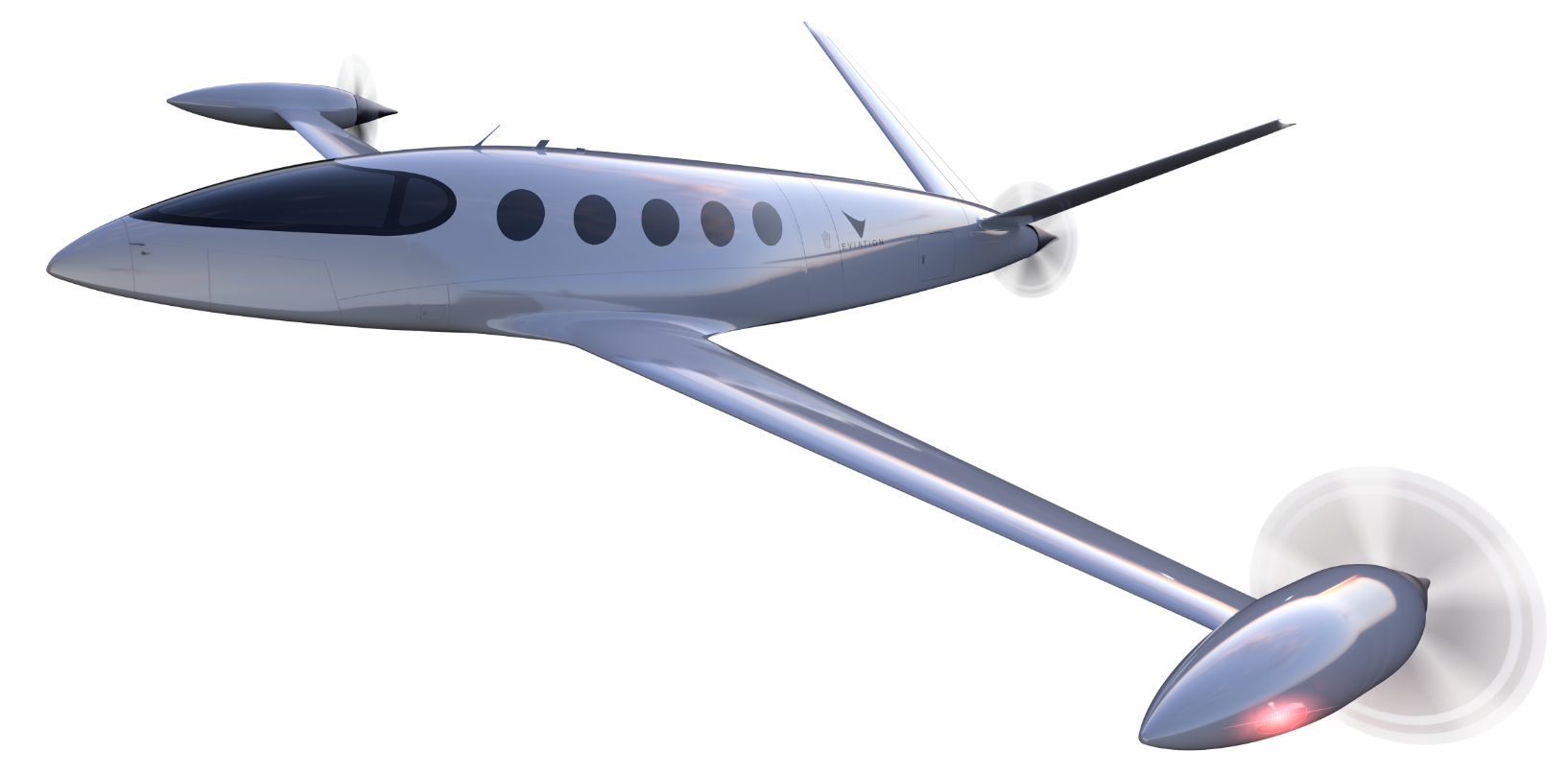 An electric private jet has the advantage of flying with zero emissions, while planes emit 2.5% of the CO2 emitted in the world, with exponential growth.
Alice by Eviation, an Israeli start-up founded in 2015, appears to be the first highly efficient and competitive electric private jet
It boasts over 1000 km of range at a speed of 440 km / h, or 276 nautical miles per hour
Its purchase price, $ 4 million, is competitive
Its operating cost is six to 10 times lower than that of a comparable performance Turboprop: only $ 200 per hour carrying nine passengers.
Alice is a very quiet electric private jet and promises to reduce ticket costs for regional and private flights by 40-80%.
Alice is already ready for production: it has already received 150 orders until October 2019!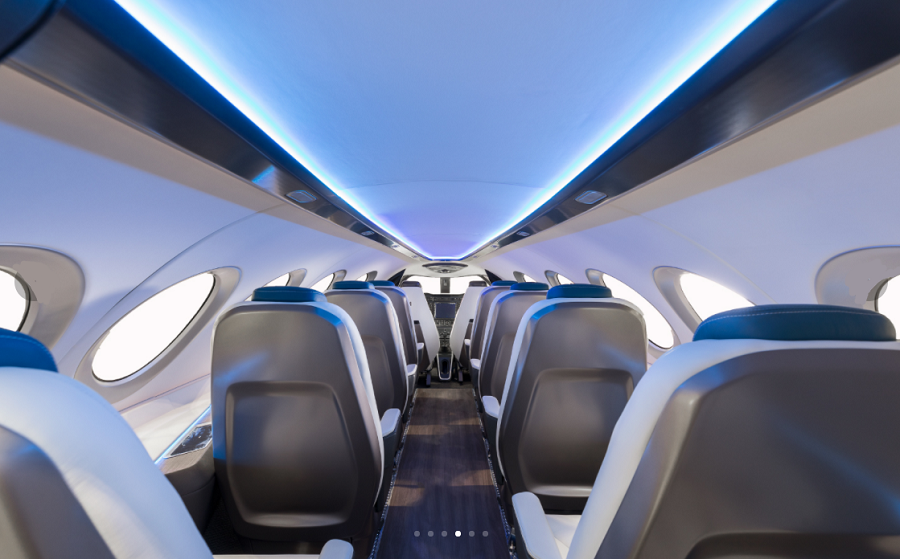 Already in 2017, on this blog, I defined it as the best electric airplane in the world. While even during the pandemic, CO2 emissions from civil aviation continued to climb, Alice appears to be the first truly efficient and competitive electric private jet, if not much more competitive than traditional private jets. To say nothing of the other prototypes of electric aircraft with very limited range and speed. Regional transport is a very large component of this pollution. In 2017, half of the 4 billion plane tickets sold worldwide concerned regional transport. Alice will be marketed both for private flights  and as a regional airliner. Able to fly 650 nautical miles, or 1200 km with a single charge of its lithium ion battery, it can connect cities like Paris and Munich. Its cruising speed, 276 nautical miles or 440 km per hour, requires roughly double the time of a private jet fueled by kerosene. Nevertheless, Alice is environmentally friendly, quiet, comfortable with its magnificent large windows, and above all, it costs at least six times less per passenger kilometer.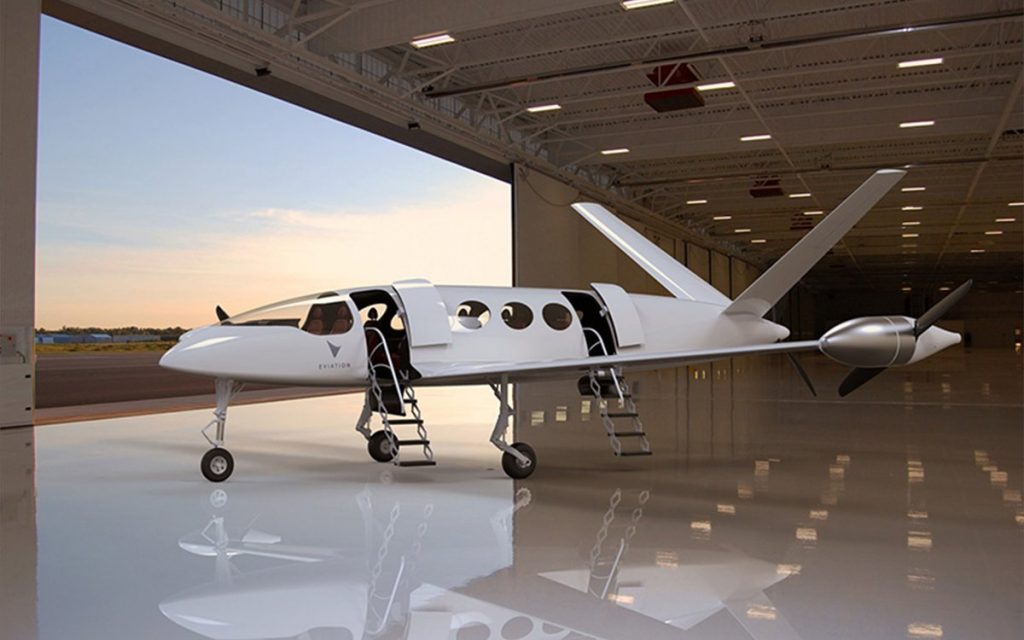 Alice private electric plane
Alice's specifications
speed: 276 nautical miles or 440 km / h
range: up to 1200 km
number of passengers: nine plus two pilots
cruising altitude: 3,041 m or 10,000 feet
payload: 1134 kg or 2500 free
weight: 14,000 free or 6350 kg
charging time: 30 minutes for each hour of flight
engine power: 900/276 kW (peak / cruise)
operational cost per hour: $ 200, compared to $ 600- 1000 per hour for private planes with similar features like Cessna 402s, Pilatus PC-12 and Beechcraft King Air
What makes it very efficient
Eviation Alice had to solve the problem of the excessive weight of the batteries, which penalizes all electric aircraft. In fact, while 1 liter of kerosene produces 12 kWh of energy, a lithium-ion battery produces barely 260 wh per kilogram. Which brings the total price of Alice's battery, 3600 kg, to 60% of the aircraft's weight; for a private kerosene jet, the weight of the fuel at take-off is less than 30%, and it is gradually reduced while flying. Eviation solved this problem by using very light materials, but above all by drastically improving the lift / drag ratio, which is 25: 1, compared to 17: 1 for a traditional private jet.
What's more, the battery recharging speed is impressive, allowing this private jet to fully recharge in just over an hour, due to 30 minutes per hour of flight time. Charging will be done by mobile vehicles, much like kerosene airplanes.